Vegan Products & Launches
Once again this year, the Internorga in Hamburg will attract an international trade audience as Europe's leading trade show for foodservice and hospitality.
Plant-based products are an important part of the trade show as well.
We will be present on Friday (15/03) at the Internorga and would be happy to meet you personally.
Make an appointment with us by replying to this mail.
Peter Link (editor-in-chief)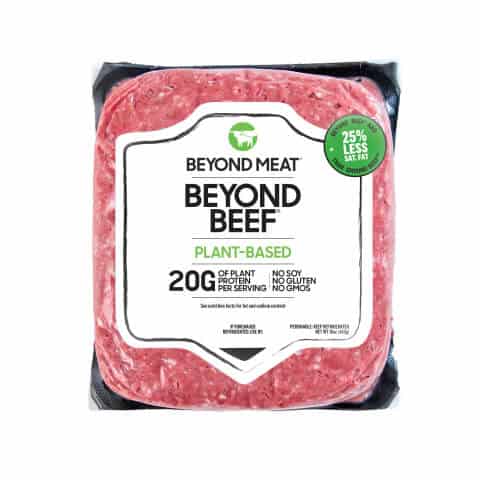 Beyond Meat today debuted its latest breakthrough in plant-based food innovation - a minced beef (ground beef) alternative called Beyond Beef, said to have the meaty taste, texture and versatiliy as ground beef, but with the added health and sustainability benefits of plant-based meat. Beyond's highly sought-after burgers and sausages are already available in more than 35,000 restaurants, grocery stores, universities, hotels, stadiums.
MorningStar Farms® ,a subsidiary of the Kellogg Company, which produces meat-free burgers and other chilled goods, has announced its commitment remove all egg whites from their currently vegetarian products, in order to convert the entire portfolio to 100% plant-based by 2021. MorningStar states that this conversion, including products available to 25,000 restaurants, schools, colleges and universities, and hospitals, will reduce the use of over 300 million egg whites annually.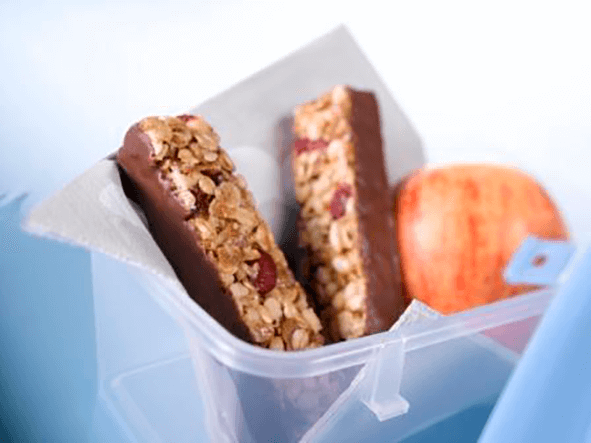 DuPont Nutrition & Health announce the unveiling of a new range featuring pea and soy protein options that add texture and higher protein content to snacks, cereals, nutritional bars and more. The new line offers six plant protein nuggets which use pea protein, an increasingly popular plant protein which provides several nutritional benefits.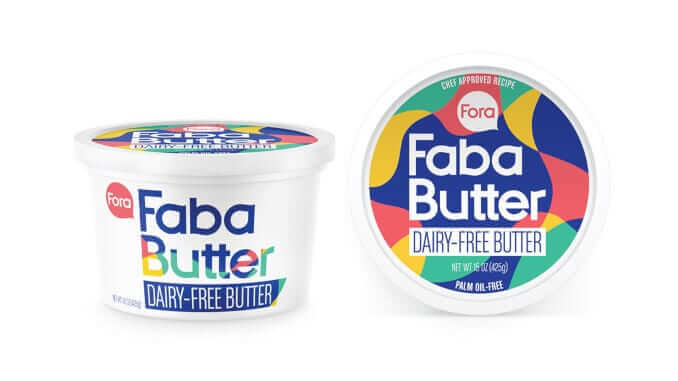 Brooklyn based Fora Foods launched FabaButter, the first plant-based product that 'tastes and bakes just like butter' and this product is now available for US consumers. Top chefs including Michelin-Starred NYC restaurateur Brad Farmerie, are giving it great reviews, not just as a plant-based product, but as a valid alternative to butter.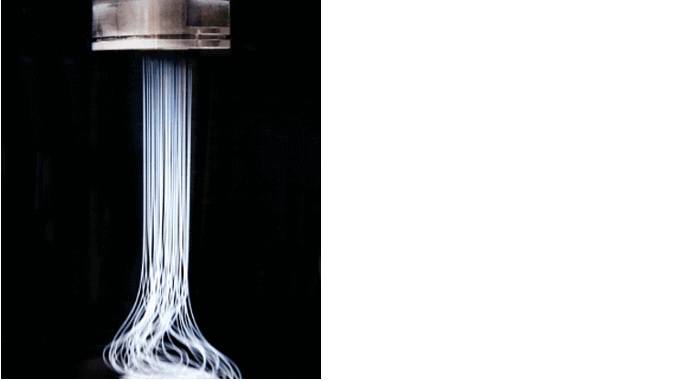 Bolt Threads, the venture backed innovators of natural materials such as MycroSilk and Mylo, a leather alternative made from mushrooms, announce their newest venture - Eighteen B skincare, using lab-created silk protein as a primary ingredient.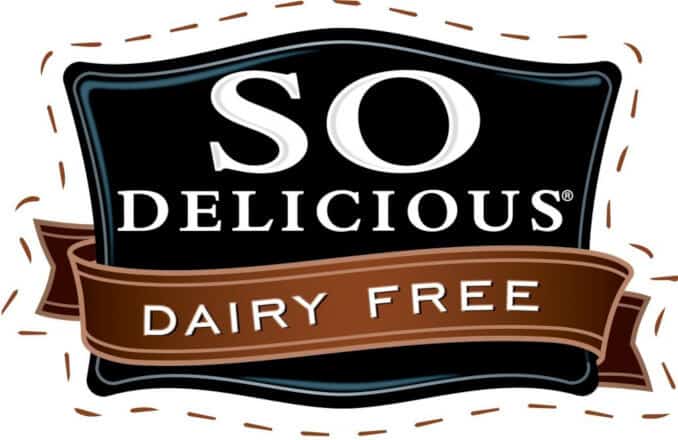 So Delicious® Dairy Free, a manufacturer specialising in plant-based foods, has recently launched a new line of oat-based chilled desserts. According to the company, these are the first oat milk-based desserts on the market. All the brand's new products are gluten-free, vegan, and GMO-free.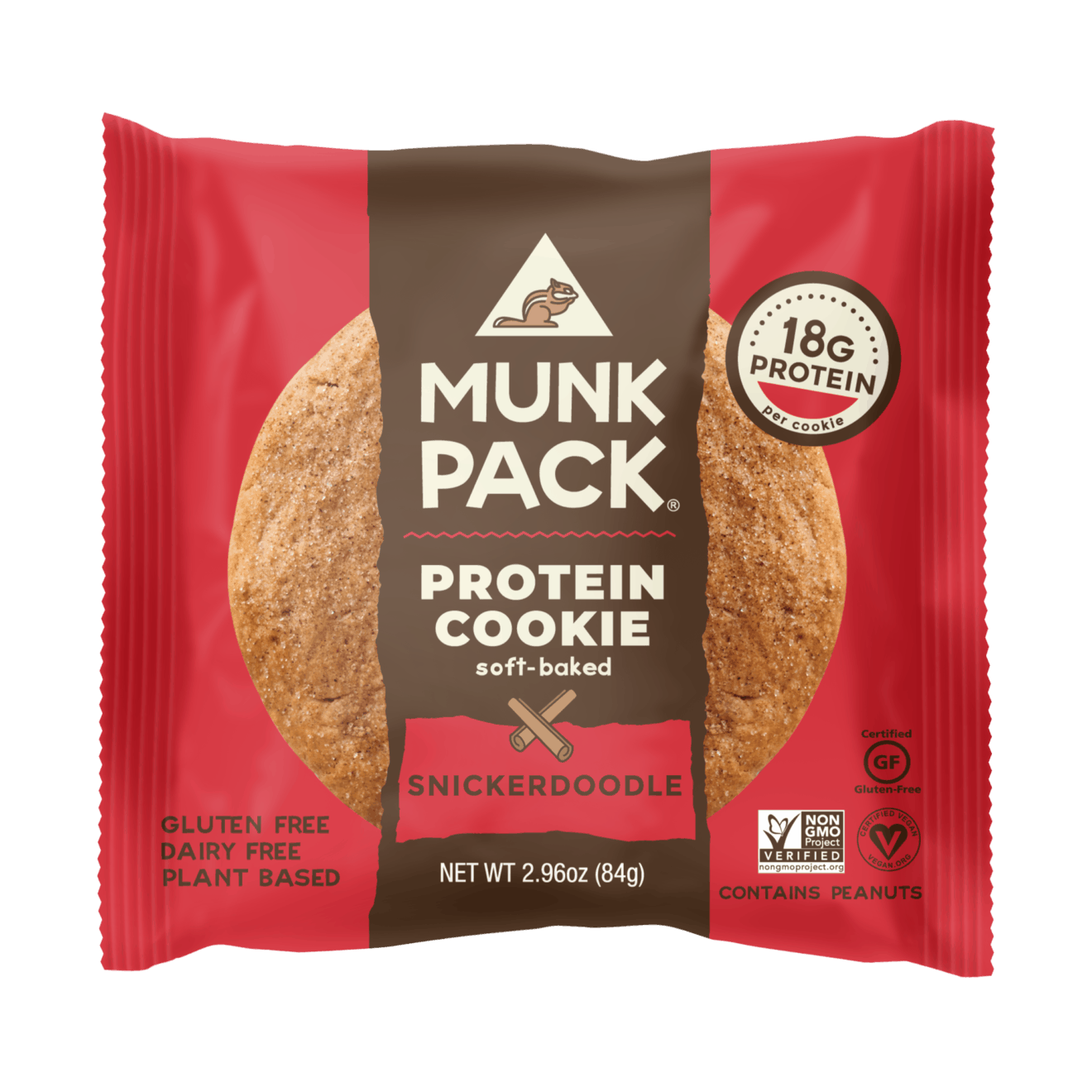 Munk Pack®, maker of nutritious, ready-to-eat snacks for on-the-go lifestyles, announces the launch of the newest flavor addition to their signature Protein Cookie line – Snickerdoodle. The Munk Pack Protein Cookies retail at Target in 4-packs for $6.99, and can be additionally purchased at REI, Amazon, MunkPack.com and more.