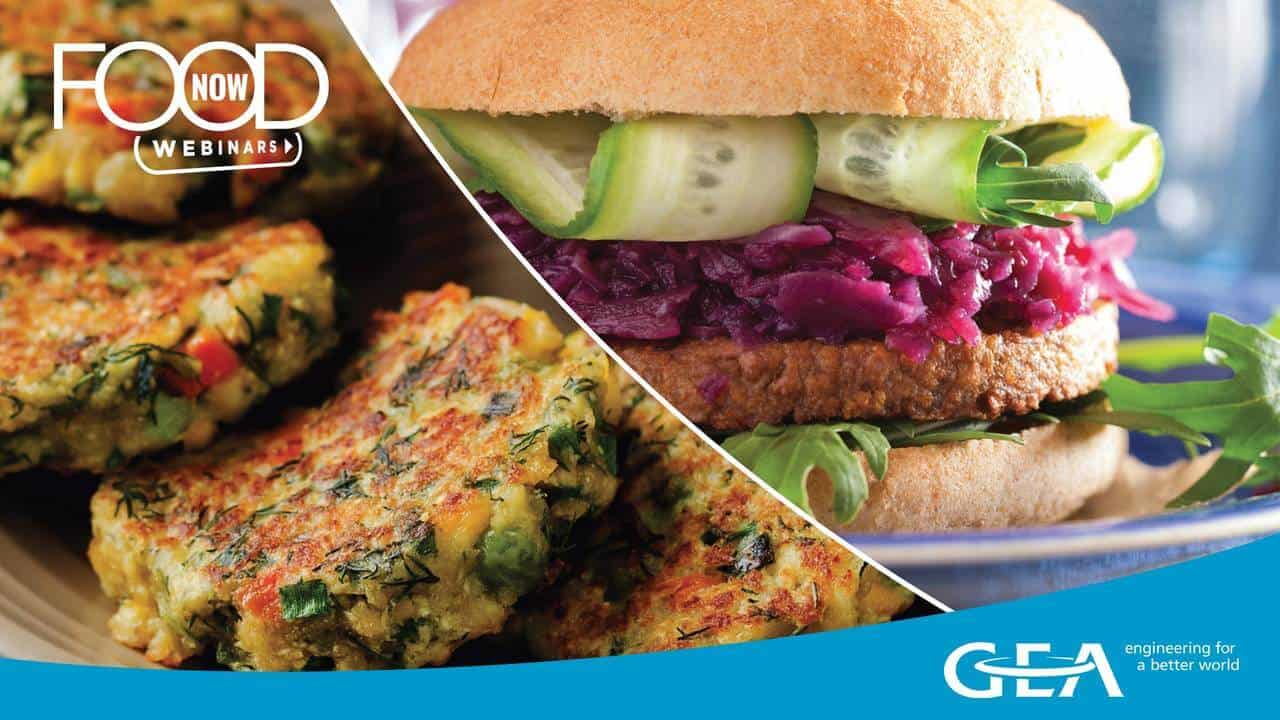 Are you ready for the meat alternative revolution?
Insights into food processing for meat replacement and vegetarian products
Whether for ethical, environmental, or nutritional reasons, consumers across the globe are changing their eating habits and opting for less meat, or no meat at all. How can food processors pro t from the rising demand for meat alternatives and vegetarian foods? For more than 25 years GEA has a successful record in offering technology solutions for the preparation and further processing of the meat-alternative and vegetable-based products. During this webinar, we will share some of our process technology know-how on how you can start designing and scaling up your meat replacement product offer. Joining us on this journey will be expert speakers from Griffth Foods.


Sign up for the webinar to discover:

A comprehensive guide on today's meat alternative offer
Understanding the consumer. Insights to consider when designing your food concepts
How the right combination of food processing technology and know-how can make the difference
A sneak peek into the future – innovative food concepts
Subscribe for this webinar and discover how GEA can help you be successful in a growing market.


November 19, 2020 10:00 AM CET