Dear Reader,

we would like to offer you the possibility of advertising your new products on vegconomist.com. With an entry in our new product database, your information will reach relevant decision-makers throughout all areas of vegan industry. Take a look at one of our sample entries.
We would be pleased to support you in promoting your brand or product. Whether you plan to introduce one or multiple products, or combine them with banners.
To take advantage of this opportunity, simply reply to this mail for more details.


Best regards
Your vegconomist team
Products & Launches this week
Unilever's popular ice cream brand Magnum will add two vegan ice cream bars to its product range in September. For the time being, however, the new products will only be available in Finland and Sweden. The two new varieties Magnum Vegan Classic and Magnum Vegan Mandel will be available individually or in packs of four. The plant-based ice cream has …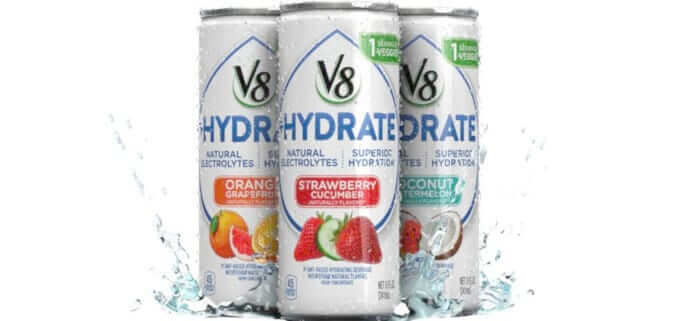 Campbell Soup of New Jersey is known for its soups, Pepperidge Farm cookies and Goldfish crackers. More recently, the company has announced its entry into the hydration beverage market with its new plant-based V8+Hydrate drink. The new line is based on sweet potatoes, which are currently very popular. According to the company, V8+Hydrate is the first drink to use vegetables …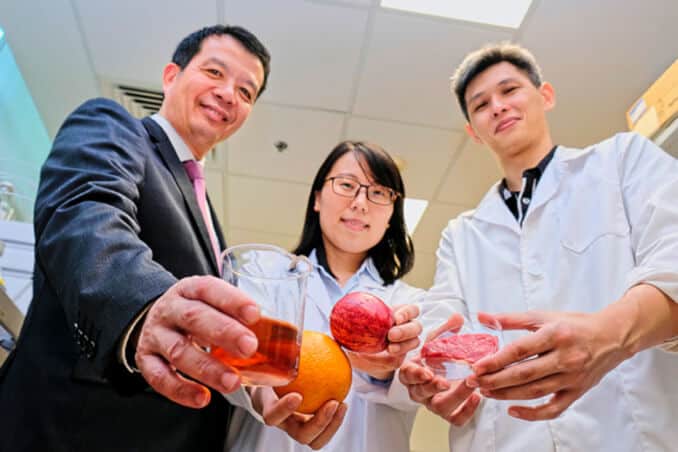 In Singapore, a group of scientists has discovered a plant-based alternative to conventional artificial preservatives. The organic preservative is based on a natural substance found in fruit and vegetables. Tests have shown that the plant-based alternative keeps food fresh for longer and can also ward off pathogens. A research team of scientists from Nanyang Technological University (NTU) in Singapore, together …
Hellmann's Mayonnaise, owned by food giant Unilever, has traditionally been the most popular mayonnaise by a large margin. However, when vegan mayo arrived on the scene, their share started slipping; first slightly to 46.6 percent, from 46.9 percent in 2014, then steadily more as veganism exploded. Overall sales declined to $1.8 billion, from $1.83 billion the previous year.


CHOC CHICK is one of the leading names in cacao. The UK brand, who specialise in raw cacao, have announced a complete make-over to include a new range of vegan snacks and a bold new look, ready for National Chocolate Week this October.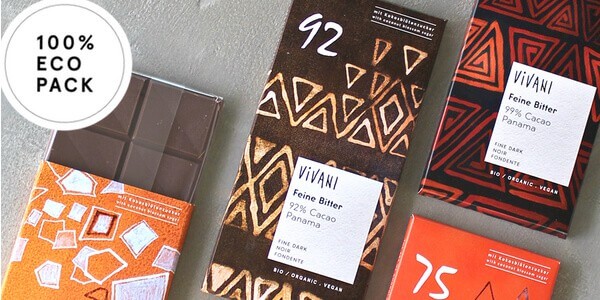 At the beginning of this year, the popular organic chocolate brand VIVANI, from the German chocolate specialist EcoFinia, redesigned the packaging of its products and switched to environmentally-friendly materials. In addition, two further chocolate creations were added to its range. New to the range are the flavours "Caramel Inca Salt" with fine milk chocolate, coconut blossom sugar, caramel crisps and …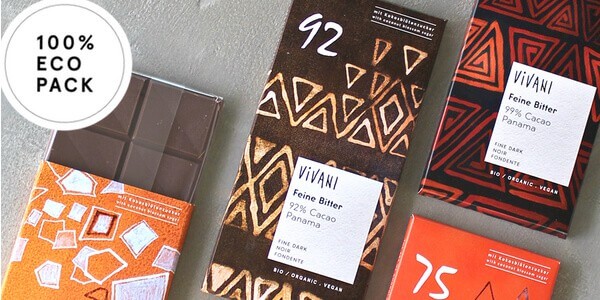 At the beginning of this year, the popular organic chocolate brand VIVANI, from the German chocolate specialist EcoFinia, redesigned the packaging of its products and switched to environmentally-friendly materials. In addition, two further chocolate creations were added to its range. New to the range are the flavours "Caramel Inca Salt" with fine milk chocolate, coconut blossom sugar, caramel crisps and …