Oatly has announced the launch of a global regenerative agriculture movement that will work with farmers to dramatically reduce greenhouse gas emissions.
Called F.A.R.M (Future Agriculture Renovation Movement), it aims to restore carbon, improve biodiversity, and support farm viability. The movement will test several different models of regenerative agriculture; pilots are currently taking place in Canada, Sweden, the US, Finland, and the UK, and will scale globally if successful.
"The old has become new again"
In 2022, 22 corn and soy farmers participated in the pilot schemes by adding oats as a third crop in their rotation. Oatly says it consults with farmers to find out what works and provides financial incentives to those who take part in the pilots.
"The whole idea of planting clover and other cover crops kind of got lost through the generations. These are actually all things my grandpa and great-grandpa did, so it's cool that the old has become new again," said Ben Dwire, 
a third-generation farmer in Arco, Minnesota.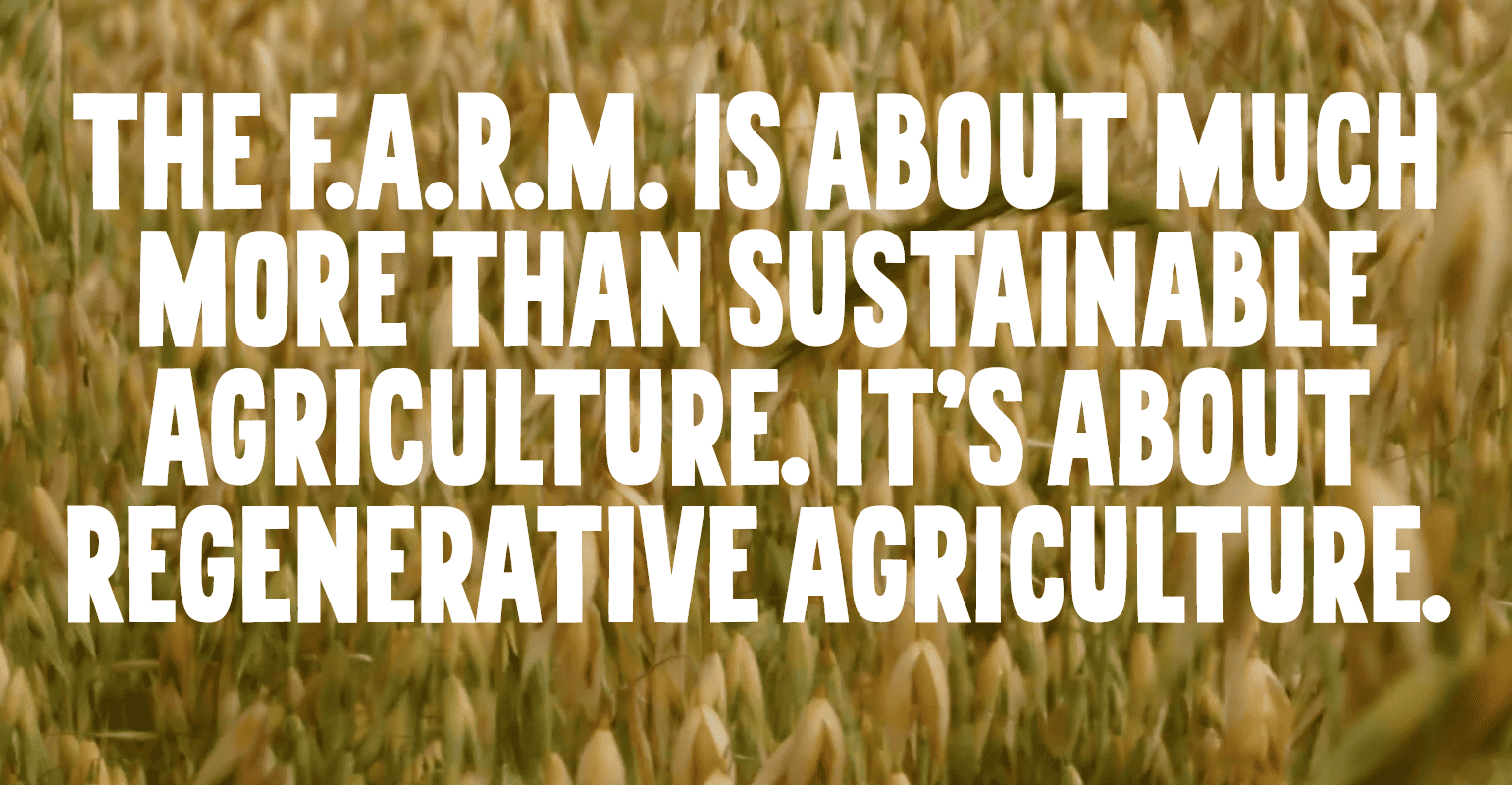 Increasing ecosystem health
By 2029, Oatly hopes that F.A.R.M will allow the company to:
Source 100% of global strategic ingredients (oats, canola, cocoa, coffee, coconut, sugar, and vanilla) from sustainable agriculture production.
Reduce the climate footprint of its oat drinks by at least 70% per liter.
Increase ecosystem health, improve farmer livelihoods, and contribute to climate solutions.
Oatly emphasizes that the project is about regenerative rather than sustainable agriculture, with a focus on improving water quality and sequestering carbon in soil and perennials. It will also enable farmers to trial and develop new practices, while building generational security in farm families.
The oat milk brand previously called for urgent food system transformation at COP27 last year, highlighting that the food sector is responsible for about one-third of human-caused greenhouse gas emissions. The F.A.R.M announcement comes as Oatly reports robust global revenue growth in Q1, with total revenues increasing by $29.5 million.
"We're moving from a zero-sum sustainability concept to the concept of regenerative agriculture, which builds it back better. Improve soil health, improve agriculture, improve farmer livelihoods," said Julie Kunen, director of sustainability for Oatly North America.