Researchers at the National University of Singapore have developed vegan calamari rings using microalgae, mung bean proteins, and 3D printing technology. They claim that the new vegan calamari rings are tasty, high in protein, and have the potential for commercialization.
The team, which aims to create alternative proteins to address overfishing and food security, unveiled their NPD at the American Chemical Society (ACS) Fall 2023.
"We need to be prepared from an alternative protein point of view, especially here in Singapore, where over 90% of the fish is imported," said Poornima Vijayan, a graduate student presenting the work at ACS.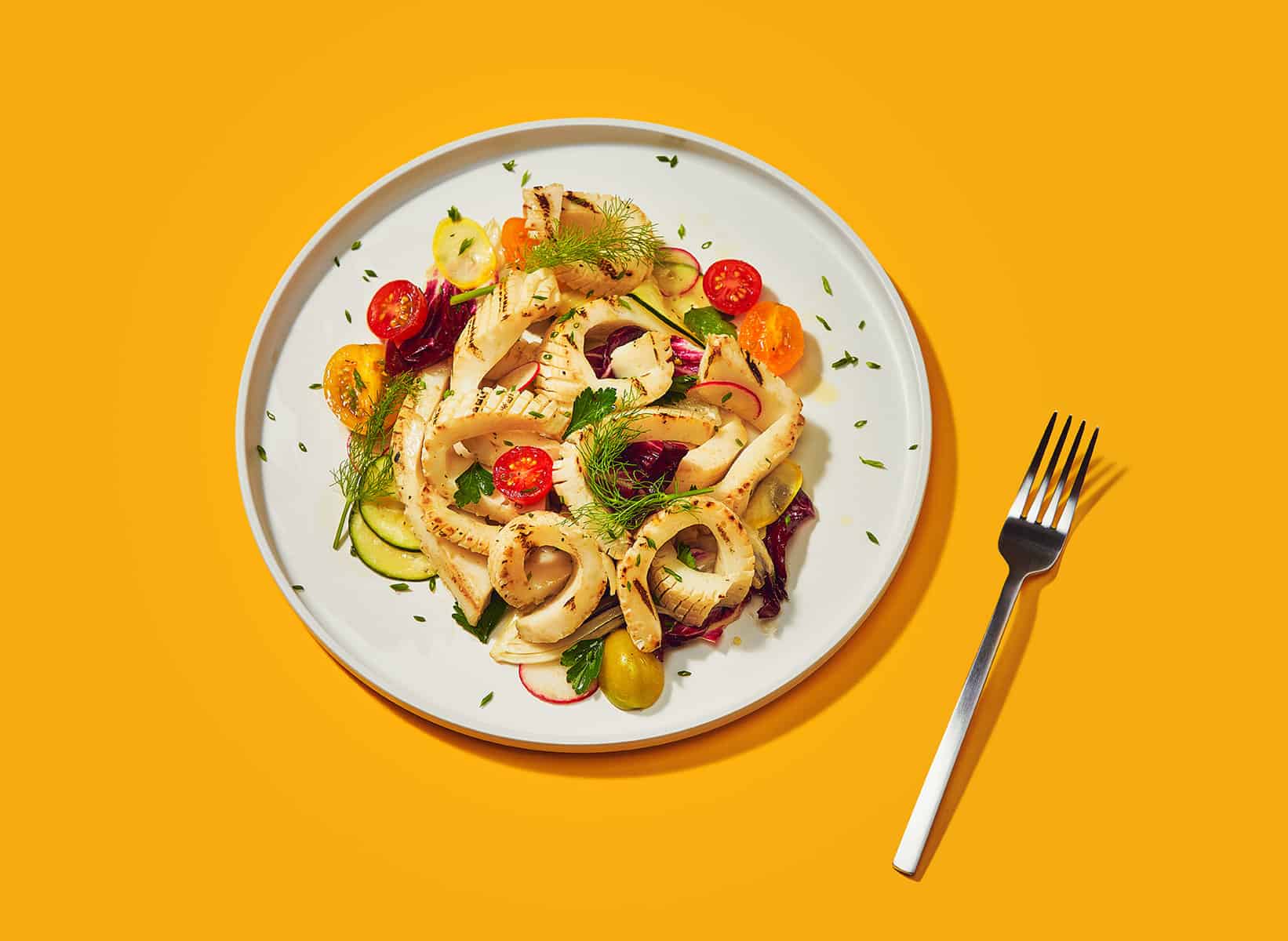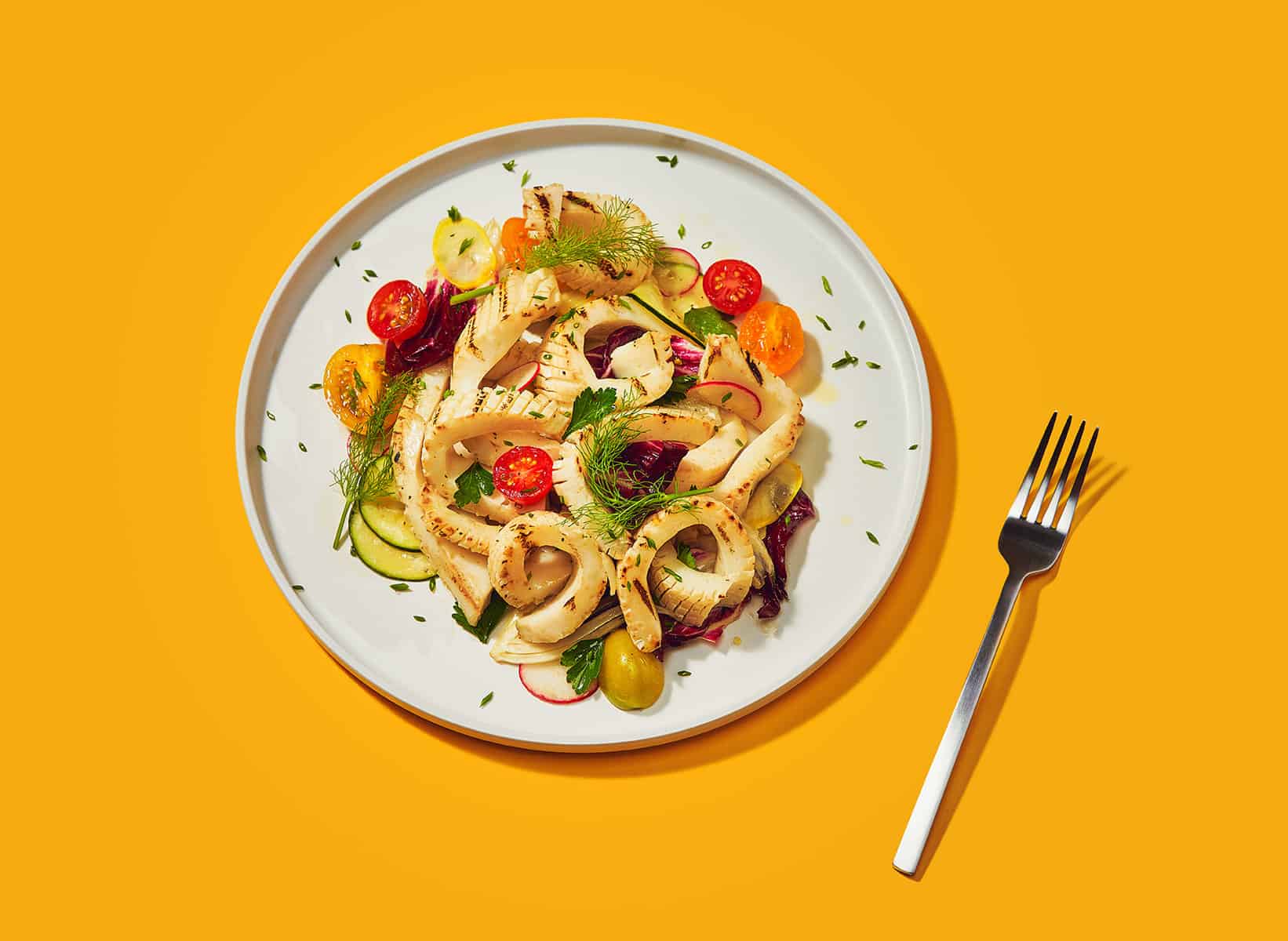 Starting with calamari
According to Huang Dejian, the project's lead researcher, plant-based options for seafood frequently fall short in terms of nutritional value, taste, and texture. But their development addresses these problems.
Huang and his research group used mung bean, a high-protein byproduct from the production of starch noodles, and microalgae, to develop an ink with a nutritional profile similar to calamari. Then, to recreate the texture of seafood, they use a food-grade 3D printer that allows them to print fatty, smooth, and fibrous layers on each calamari ring.
The rings were tested successfully for culinary possibilities, including the air-frying method. And according to Vijayan, the taste and texture of the cooked rings received positive feedback.
The team plans to develop more prototypes and assess how easily they can be set as commercially viable products in the coming years. Previously, they successfully printed salmon and shrimp using the same method and red lentil-based ink.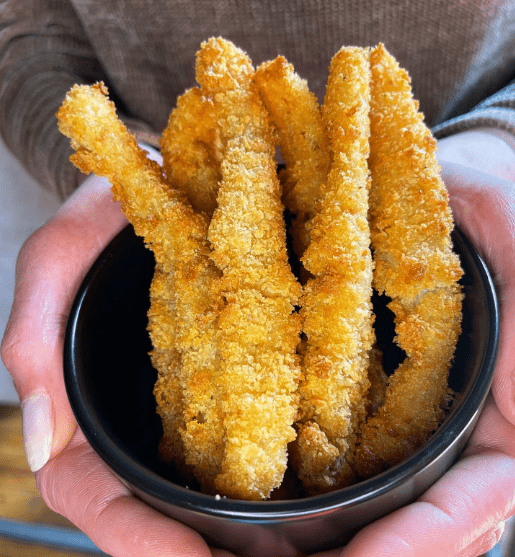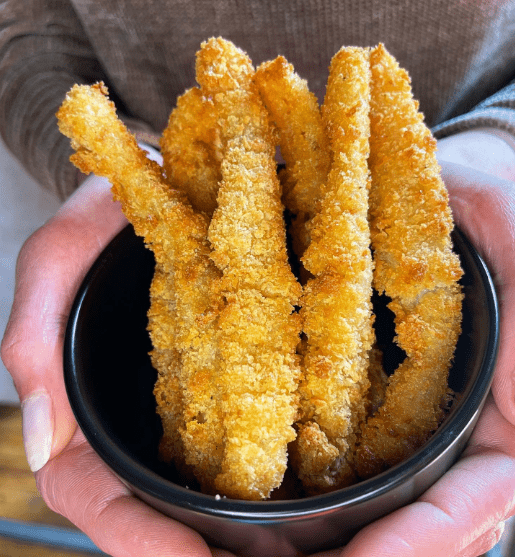 Sustainable vegan seafood
As consumers become aware of the dire threats facing the world's oceans, such as overfishing, plastic pollution, and heavy metal contamination in fish, more companies are developing plant-based alternatives.
Boldly, a new Australian plant-based foods brand, offers 100% vegan seafood, including salmon and tuna sashimi, calamari, shrimp, crab sticks, and white fish filets in the USA. The products are made using konjac root as a core ingredient. Chigago-based startup Aqua Cultured Foods has developed a range of plant-based seafood, including calamari fries. They are made with fungi strain and fermentation technologies to transform unprocessed organic matter into realistic and nutritious alternatives.
Spanish companies, Foody's and Cocuus, have installed what they claim is the biggest 3D bioprinting plant-based factory in the world. Shrimp, salmon, octopus, foie, and tuna are among the products they plan to commercialize soon.
"From a sheer novelty standpoint, our plant-based mimic not only delivers on the seafood taste but is rooted in sustainable plant-based sources," said Vijayan. "I truly believe people will embrace it," she added.