Danish food-tech company Aliga Microalgae recently acquired a microalgae production facility in the Netherlands to commercialise its White Chlorella ingredient.
"Neutral tasting algae ingredients is becoming more sought after by food manufactures."
In June 2022, Dutch food manufacturer Duplaco declared bankruptcy, leaving behind one of Europe's most cutting-edge microalgae manufacturing facilities. Aliga Microalgae, a company that specialises in growing, processing, and selling algae ingredients, bought the facility along with the associated intellectual property and customer stock.
The acquisition is a part of Aliga's scaling strategy, which aims to increase its production capacity and secure the supply chain of its proprietary white chlorella ingredient. This will allow the business to meet the rising demands from producers of vegan, plant-based, and analogous food products around the world.
Aliga is currently the only industrial producer of chlorella microalgae in Scandinavia and is set to position itself as one of the top manufacturers of premium Chlorella algae products for the European nutritional supplement markets following the acquisition.
Introducing a white chlorella ingredient
According to the company, Aliga differentiates itself from the competition due to its patented white and chlorophyll-free Chlorella algae with a neutral flavour and taste, which is set to replace soy and pea in protein-rich analogues, savoury, bread, dairy, and protein bar compositions.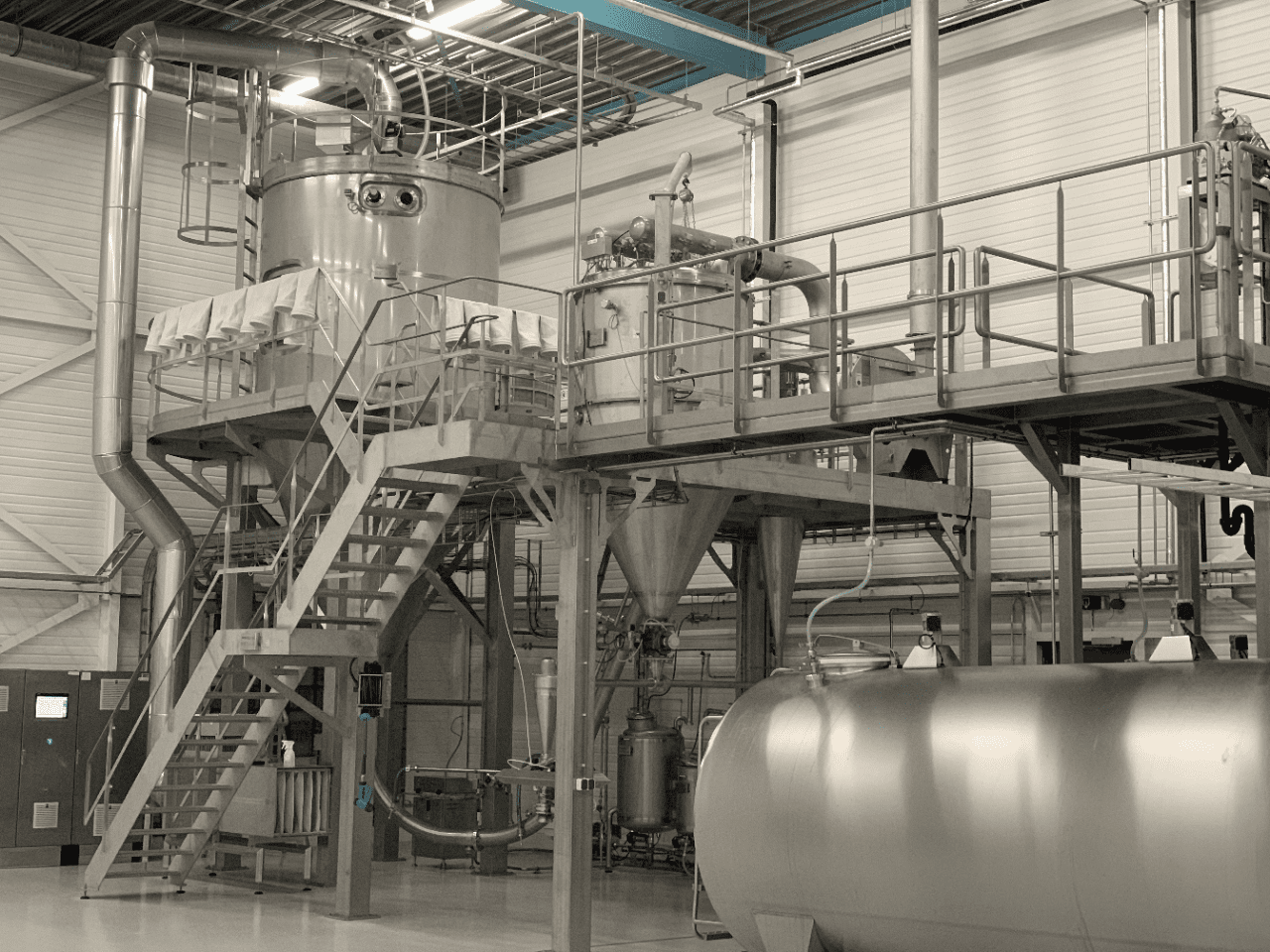 The novel component is made entirely of dried and fermented chlorella algae, allowing for usage in formulations that were previously impossible due to the algae's naturally high chlorophyll concentration and potent flavour.
Co-founder David Erlandsson reveals to vegconomist: "By incorporating this facility in Aliga's operations we will have production in Denmark, Holland and France making us one of the largest producers of Chlorella in Europe.
"The company will be well equipped for meeting the growing marketing demands we currently see for sustainable, high-quality European produced Chlorella ingredients, both from the dietary supplement markets and the growing plant-based food market segments."