French startup Ozers has opened a funding round to raise €300,000 for its innovative microalgae sports supplements.
Ozers was founded last year by former boxer Maxence Damarey, food trends hunter Oliver Dahan, and Algama co-founders Alvyn Severien and Gaëtan Gohin. Damarey was inspired to create the company because he was unable to find any supplements that met his needs.
The use of microalgae is said to significantly enhance athletes' endurance, and sets Ozers apart from other plant-based sports nutrition brands. Damarey told vegconomist that microalgae have antioxidant and anti-inflammatory effects, while also enhancing oxygen transport in the blood. The products are marketed towards both professional and amateur athletes.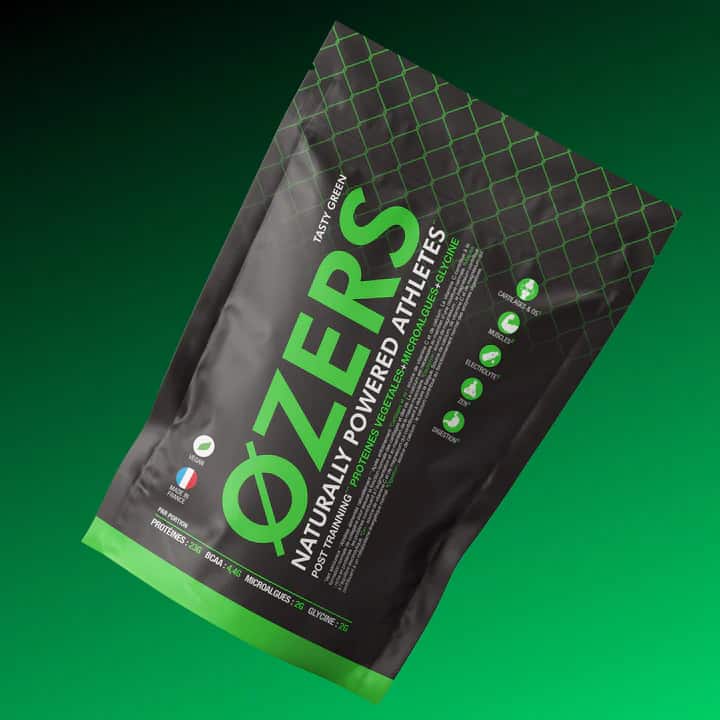 Funding
Last year, Ozers (previously known as NØKO FOODS) took part in the sixth cohort of the ProVeg Incubator. The startup has since raised €850,000 from investors including ProVeg, Animoca Brands, and BPI France.
Ozers plans to use the upcoming funding to commercialise its sports nutrition products, hire more staff, develop new products, and increase marketing efforts.
"Athletes of all genders and levels realise, nowadays, the impact that their nutrition has on their health, performance, and on the planet. That is why I came up with Ozers," said Damarey.
Ozers is set to launch three products this month, and is working to expand across Europe and Canada.