Biocyclic Vegan Agriculture is arriving in Austria and Hungary – beans, cereals, and oleic seeds are now available from plant-based, stock-free organic farming. In September 2019, a group of farms on both sides of the Austro-Hungarian border, right between the vineyards of the Pannonian Plain in Burgenland, the Rosalia Mountains and Sopron (formerly Ödenburg), was certified according to the international Biocyclic Vegan Standard. Guest post: Axel Anders, BNS Biocyclic Network Services).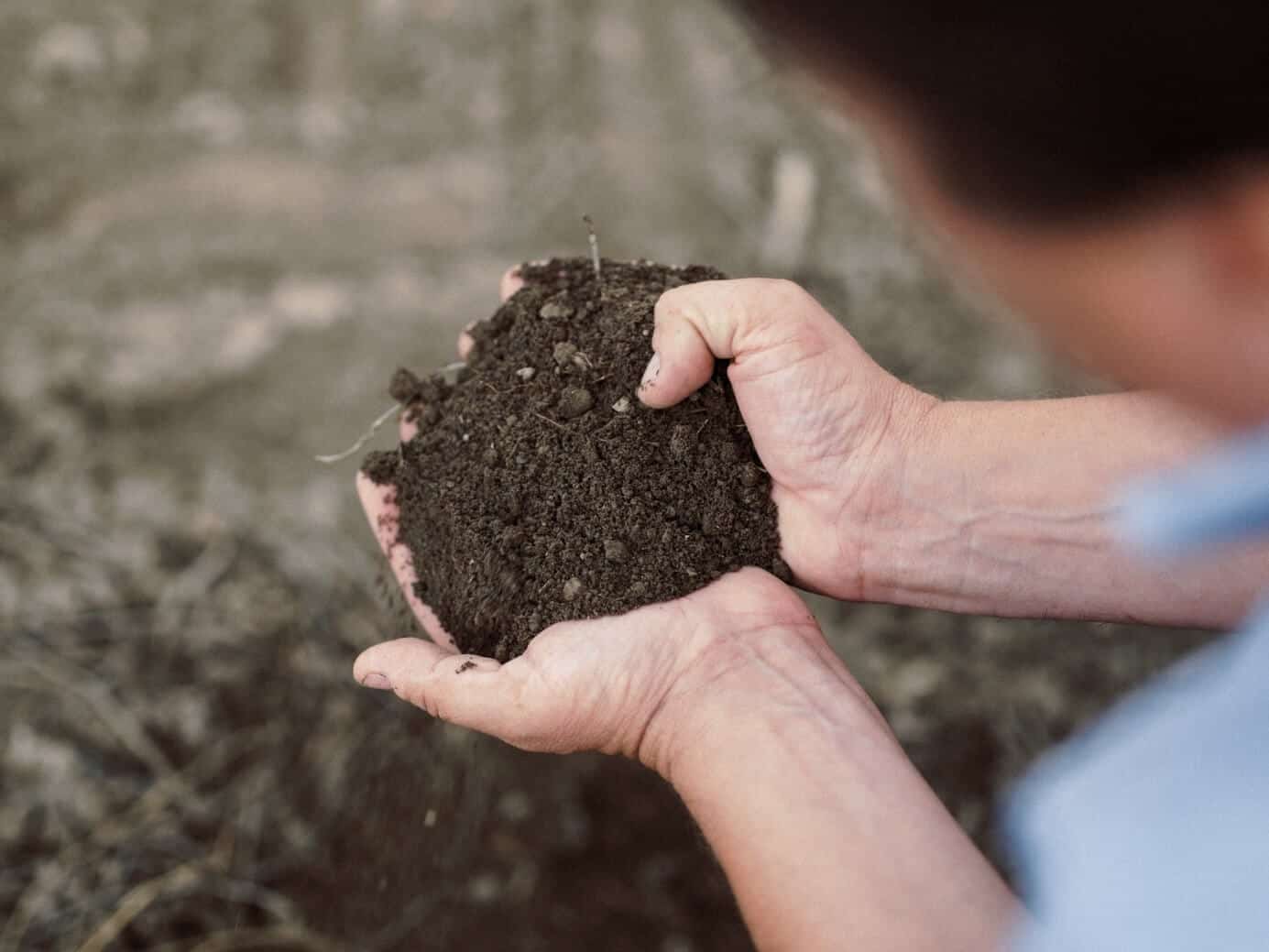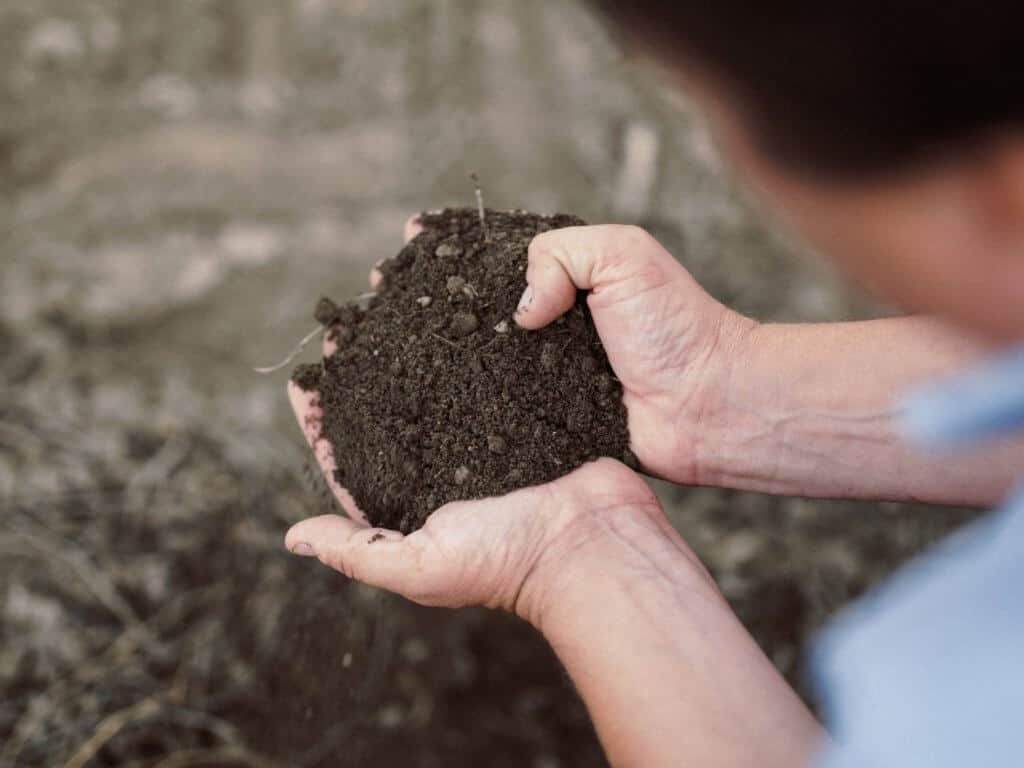 A few years ago, Harald Strassner, the owner and a longtime pioneer of organic farming, came to the conclusion that organic was no longer enough. He decided to transition towards an even more sustainable and future-oriented form of agriculture: Biocyclic Vegan. Biocyclic Vegan is a purely plant-based organic farming method that excludes all commercial husbandry and slaughtering of livestock. It also refrains from using any inputs of animal origin and selling its products to the feed industry. A special emphasis is placed on the promotion of healthy soil life, biodiversity, the closure of organic cycles and on systematic humus build-up. In all these aspects, Biocyclic Vegan Agriculture represents an innovative solution to key global challenges including climate change, global food security, human health and animal ethics.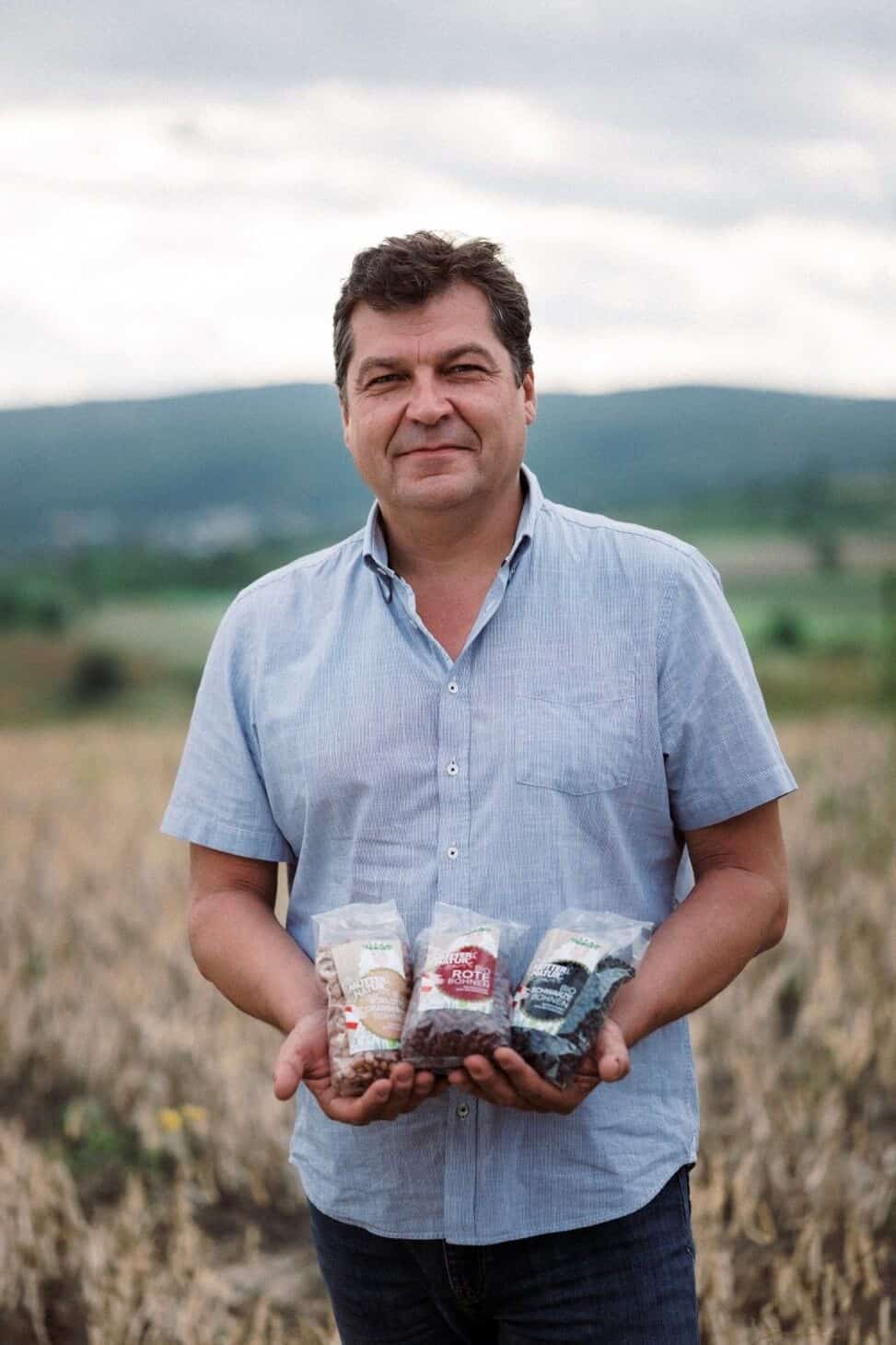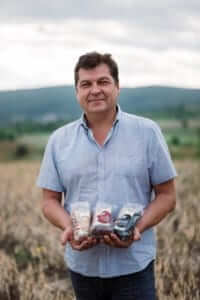 For Strassner, the shift towards increasingly plant-based (often vegan) diets is more than just a trend. Since pulses play a major role in these diets, he decided to relaunch the cultivation of dry beans and is now growing ten different varieties. In addition, he grows soya beans, cereals, pumpkin and sunflowers on an area of about 500 ha of land, two thirds of which is already certified according to the Biocyclic Vegan Standard. This is adding a new range of crops to the current offering of biocyclic vegan products, which so far included mainly fruits and vegetables as well as some processed products such as olive oil, wine and apple juice. The unprecedented availability of crops like soya in biocyclic vegan quality opens up new perspectives for the food processing industry. For the first time, manufacturers of vegan products such as tofu and plant-based milks will be able to introduce products to the market that are not only "vegan" as to the composition of their ingredients (no components of animal origin), but with respect to the way these ingredients were grown. This represents a new level of vegan certification with clear traceability "from field to table!", as guaranteed by the Biocyclic Vegan Quality Seal.
The Biocyclic Vegan Standard
The Biocyclic Vegan Standard describes the principles of a sustainable, closed-loop and vegan form of organic farming. It enables all industries along the food chain to make an effective contribution to protect the environment, e. g. to moderate climate change, to enhance biodiversity, to prevent water pollution and eutrophication, to avoid antibiotic residues and pathogenic germs in soils and crops and to improve soil fertility. It will also help to improve global food security without the use of animals in the sense of traditional livestock husbandry. Purely plant-based inputs enhance soil fertility and productivity. By systematically using mature compost in substrate quality as well as biocyclic humus soil in combination with green manure and mulching of plant materials rich in herbs, the humus content of the soil can be considerably increased on the land cultivated according to the biocyclic vegan principles.
The Biocyclic Vegan Standard is a member of the IFOAM Family of Standards as a global stand-alone standard which allows agricultural operations as well as the food processing industry worldwide to become certified according to this standard and to label their products with the Biocyclic Vegan Quality Seal.
About Harald Strassner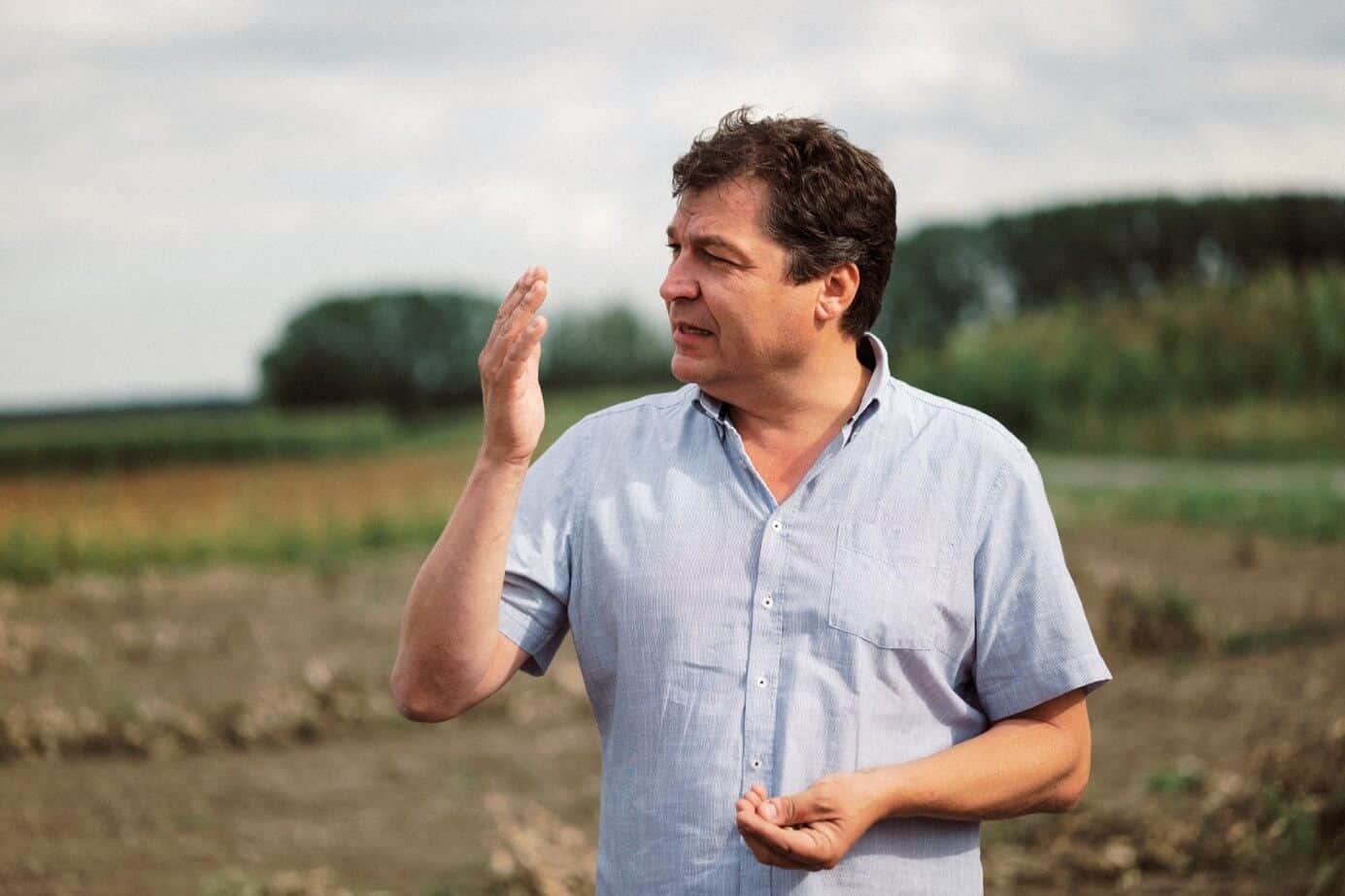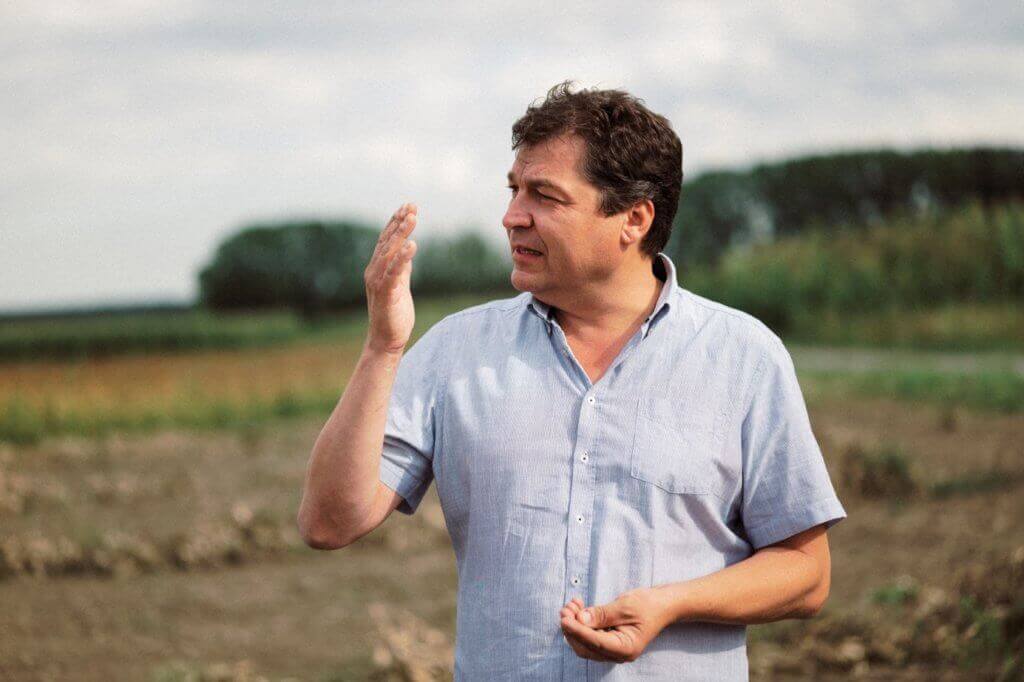 When it comes to vegan diets, pulses are key. Strassner relaunched his bean cultivation about five years ago and has since been working with around ten varieties. […] To him, beans are a true "natural functional food" and provide almost everything you need.
For most vegans, however, the main motivations for their lifestyle transcend the nutritional benefit. Instead, they focus on animal welfare and climate protection. One would think the chances of success for the biocyclic vegan project are relatively good. But what if the project is nothing but a bubble about to burst?
"Well, it may implode again in a month," says Strassner. Nevertheless, he has faith in the opportunity and continues in the same breath: "Just do it. If no one gives it a go, nothing will ever come from it."
Cultural evolution is nothing new and Strassner is convinced that the next generation is going to actively engage with the topic of vegan diets and animal husbandry in general: "Is it ethical to eat animals? It's a simple question. And the question is legitimate", says Strassner. "One day we will look at animal husbandry and say: If we go on like this, then only if it's high quality. And then perhaps the time will come when people will say 'No, we are done with animal husbandry'. That could be a way. We are not there yet, but I would like to develop this project and direct my agricultural activities in this direction."
"Nothing has to be as it is. You can always think ahead. It is not a natural prerogative that a human must eat meat."
Harald Strassner sees certain parallels to his path to organic farming about thirty years ago. When he started to convert his farm to organic farming in 1987/88 during his studies at the Vienna University of Economics and Business Administration, the organic share of the total production in the Pöttsching region was approximately in the range of the vegan share today. Now, about 70 per cent of the arable land in this region is organic, i.e. about 1000 of 1500 hectares. That was unthinkable at that time. The Biocyclic Vegan project may well take a similar path.
Extract from an article about Harald Strassner published by the Austrian organic food company "Mutter Natur" – Estyria Naturprodukte GmbH.
Read full article (in German): https://www.mutternatur.at/aktuelles/wo-bohnen-und-ideen-wachsen/