Financing is something that plays a part in all of our lives in some form, whether it's for the individual, funding for small business, or investment strategy for larger firms and corporations. Vegan businesses must also strategise financially, however with vegan organisations the funding is usually sourced ethically and from different avenues to mainstream business.
In the first of our guest posts for the new Expert Opinion section, we spoke with an expert from perhaps the most ethical and hands-on kind of vegan organisation there is. Actor Julian Nicholson uses his business knowledge to directly help rescue animals in his sanctuary, Jacob's Ridge. Here he shares his insight about fundraising at a grass-roots level.
"Jacobs Ridge has been structured in such a way to be a sustainable solution for the financial support of the sanctuary. In that respect, it is quite unique. I have applied basic business principals to grow and develop a model that is expandable. It is my intention and plan to open more sanctuaries in the coming years with the aid of the knowledge and experience gained during the first five years of operation here.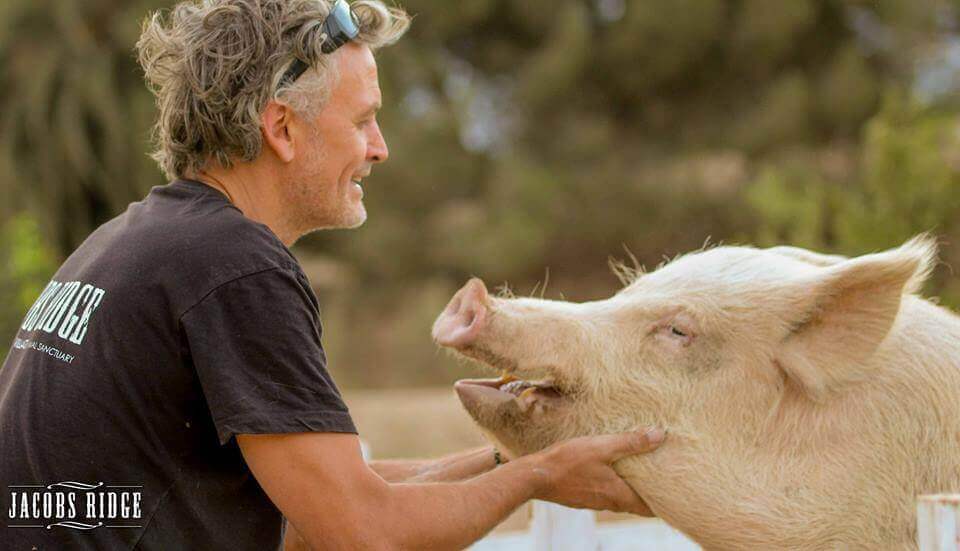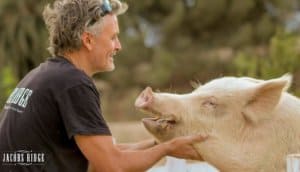 With the care of so many animals comes a great responsibility. That responsibility manifests as pressure which can either force you down with its constant weight or can serve as a very great motivation. In my experience, I'd say the running of Jacobs Ridge could serve as a superb training ground for any business. The principles are exactly the same. The key difference is, if you fail, animals suffer or at the very worst die. In short, failure is simply not an option. This is not an empty pursuit of profit, the profit we pursue comes in the shape of sacks of corn, fence posts, the paying of vet bills and bales of hay etc. etc.
I think it is understandable to assume that Jacobs Ridge operates as any other sanctuary, but it doesn´t. Our aim is and always was, not to be dependent on donations and sponsorships. They serve as a very small part of the income. Our aim has always been to offer great value for money to our paying guests, provide a personalised and unique experience and build our reputation as the providers of top level care for all those animals in our hands. We are passionate about what we do, and we attract those that are equally passionate.
Jacobs Ridge IS a business, it has to be. It is in the business of providing great volunteering breaks and building a network of amazing sanctuaries throughout Europe and the world. Jacobs Ridge is the fundraiser, it is the model that creates the income for the animals.
I have also set up Jacobs Ridge Community Interest Company which owns and operates The Animal Sanctuary Lottery. This was my way of trying to help other sanctuaries that were struggling. There have been times when I just desperately needed help or advice and there was nowhere to turn. That is what the lottery fund is for. It's a long term project but is already making a difference."
For more information visit www.jacobsridge.com and www.sanctuarylottery.com