Here we welcome as part of our series of "end of year in vegan business" guest posts, an op-ed by Director of Marketing at Copper Branch, Andrew Infantino. The company recently passed the 65 location mark and is projected to reach 100 stores by the end of 2020, a target unmatched in the plant-based, fast casual category.

"The growth of the plant-based retail and food market continues to see impressive double-digit growth worldwide. We believe this growth is fueled by an increasing demand for quality foods, a focus on sustainability, and the new innovations that have made this sector more accessible.
U.S. retail sales of plant-based foods have grown 11% in the past year, bringing the total plant-based market value to $4.5 billion according to the Plant-Based Foods Association while the total U.S. retail food market has grown just 2 percent in dollar sales during this same period. "Health and curiosity are the primary drivers of plant-based […] purchases, though vegans and vegetarians are more likely to be motivated by environmental and ethical concerns. Further, nearly half of meat alternative buyers (48%) have no meat-avoidant members in their household, and only 30% have a vegetarian or vegan in the household" (Numerator, 2019).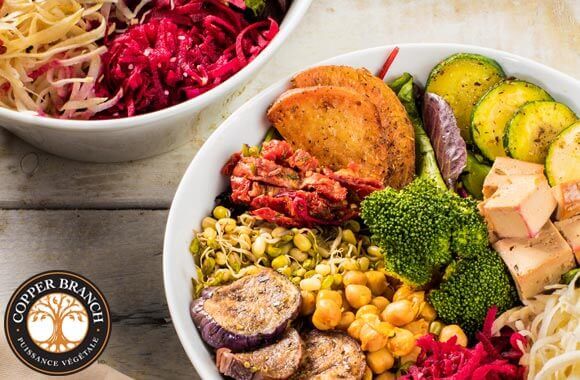 The trends are clear, plant-based foods are our future not only for health and wellness, but for the sustainability of our planet.  And with the continuous introduction of new educational materials and documentaries such as What The Health, The Game Changers, and others; new food innovations such as vegan meats, milks, and others; and now more than ever, influencers, athletes, celebrities and companies promoting and pushing for plant-based diets, this is truly not just a trend, but a fundamental shift in our world's diet.
This is no exception in the world of fast-food where national chains have introduced plant-based options in order to take advantage of this shift. However, leading this change in the fast-casual restaurant industry; Copper Branch proudly makes it stand. Copper Branch is North America's fastest growing chain of 100% plant-based fast-casual restaurants. 2019 has been a monumental year for the chain which continues to grow, with now over 65 locations across Canada, with additional units in the United States and France. The food revolution strongly continues and as a chain, we are very proud to be a part of this growing and crucial food movement. Our mission continues to lead Copper Branch as the authority on plant-based foods, inspiring communities around the globe with our whole foods, plant-based menu.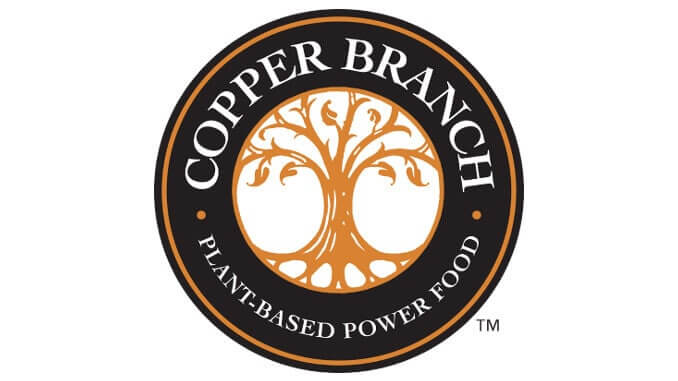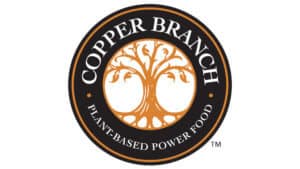 Vegan and plant-based trends continue to dominate the conversation in food and more than ever, consumers are demanding for healthier, plant-based, and environmentally conscious menu items; that of course deliver on great taste. In a world where it seems nearly all restaurants are now simply adopting plant-based trends as a monetizing factor, Copper Branch has consistently been one of the first and leading chains as a plant-based fast-casual, to serve a consistent 100% vegan menu. Our core foundation is based on the belief that a diet of fruits, vegetables, grains, and plant-based proteins is better not only for our health and body, but for our planet as a whole.
We proudly serve thousands of happy customers every day, in turn, benefiting the future of our communities and our planet. To add, Copper Branch is partnered with Rainforest Trust through our loyalty program; an incredible organization purchasing actual endangered land trusts around the globe, preserving precious land and animals. We continue to promote environmental sustainability through our foods and marketing initiatives.
In 2020, there are many new exciting initiatives that will be coming to Copper Branch, including new menu items, new campaigns, and new location openings. On the menu, new vegan Mac & Cheeze, Sandwiches, Burritos, Salads, and Burgers can be expected to launch throughout the year. Exciting and engaging campaigns and commercials will be introduced, further bridging our mission to connect plant-based foods to the mainstream. And new Copper Branch locations are slated to open across Canada and in the United States. We hope to achieve the 100-location milestone by end of 2020."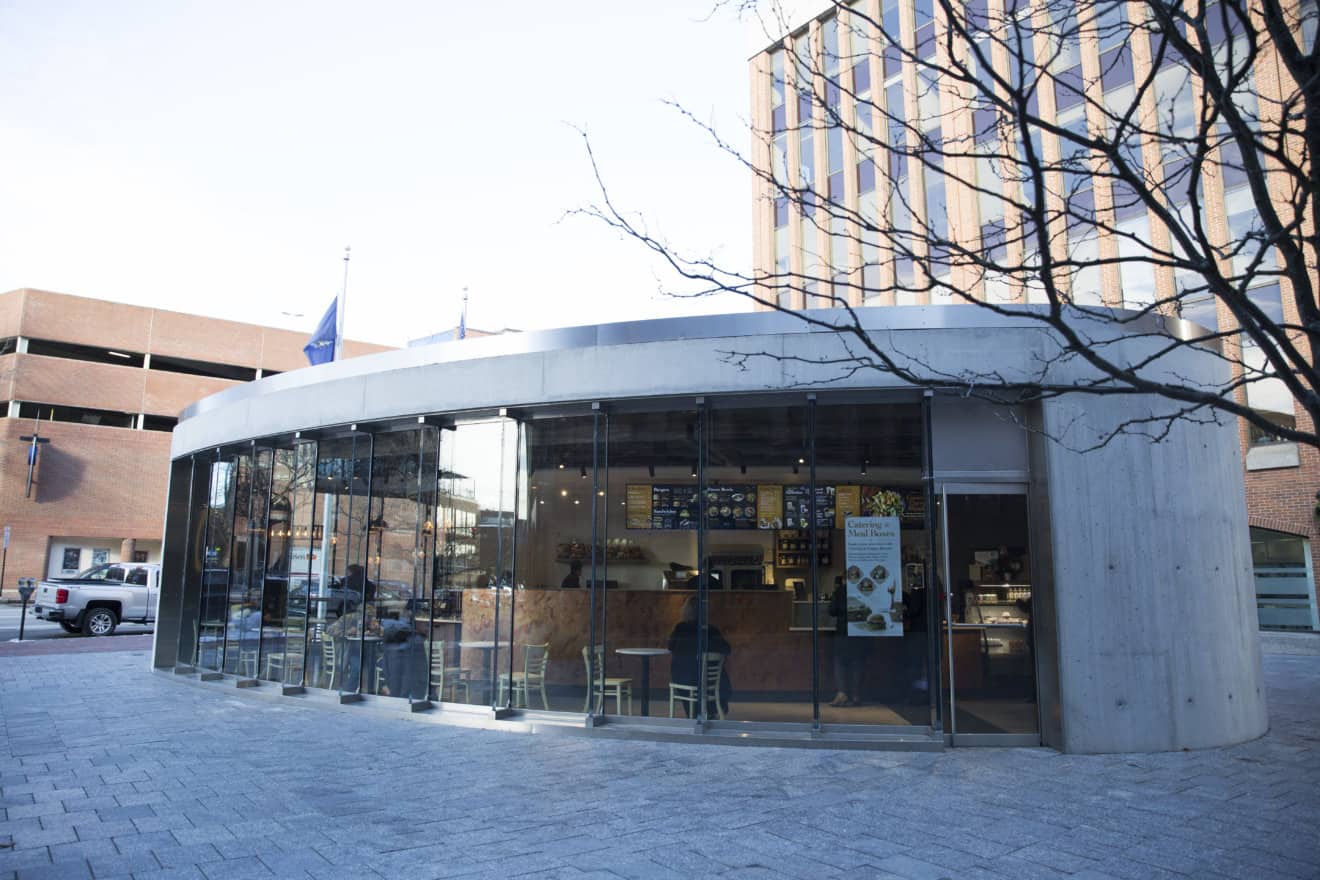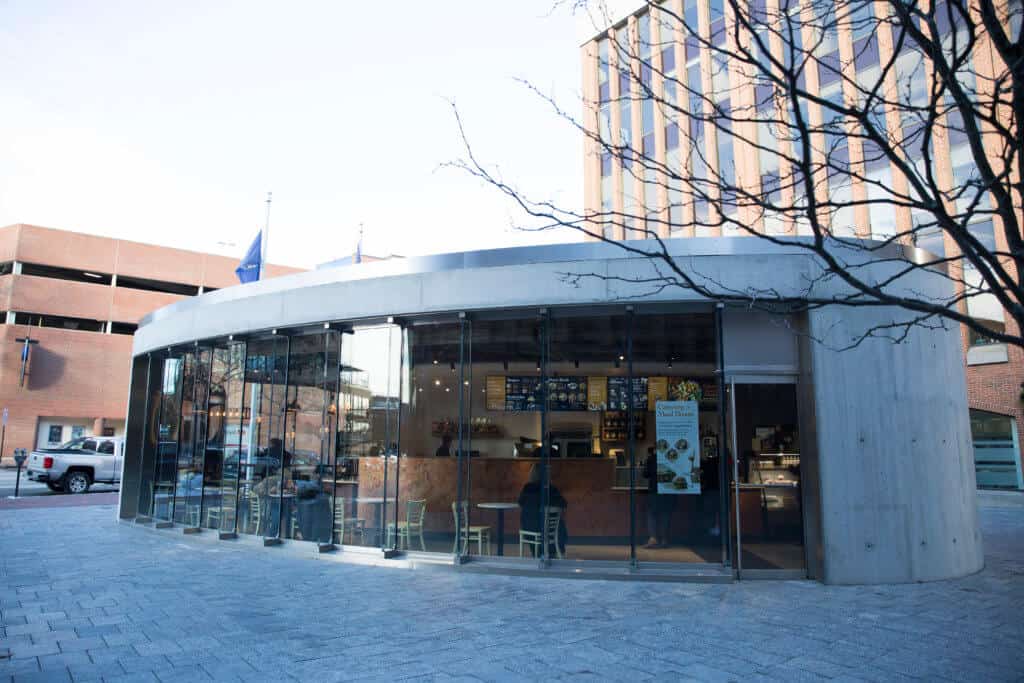 Copper Branch is excited about the future of food and the direction in which society is headed. There will be tremendous development in the plant-based industry, further endorsement, and more available and accessible research and knowledge. We do realize that there is still a long road ahead for us to get to where we want to be. We want to be a disruptor in the food industry. We are passionate about improving people's lives, helping our planet and its ecosystems. We want to fulfill our slogan that says: "live life to it's fullest." And we want to achieve all of this through the power of plants.
We love seeing young children being taught in schools the importance of preserving the planet and better nutrition. We should all be proud to see the younger generation taking such a bold stance. They are our future!
We want to thank all of our important team members and partners who work very diligently to fulfill our goals and dreams every day.