The Algae Landscape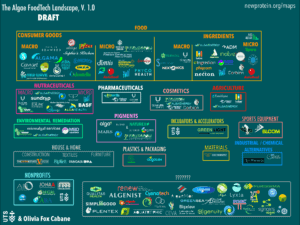 Algae companies in particular are highly sought-after, perhaps because the bioavailability of algae protein is far higher than almost any other food group. Spirulina for instance has around a 70% rate.
This is a collaboration with Dr. Peter Ralph and Dr. Alexandra Thompson of the UT Sydney, and is the one that is growing the fastest: within 4 days, the successive iterations had garnered more than 20,000 views and my LinkedIn inbox was flooded with logos and companies.
Clearly, there was a pent-up demand, but it's also a very active space. Unlike fungi, algae benefit from a certain 'health halo' (if it has spirulina in it, it must be healthy) Algae have an incredibly wide range of applications, and has long been part of mainstream industry.
The Fungi Landscape
Fungi, on the other hand, has an image problem. Unlike algae, in western cultures fungi does not have the same health halo. In fact, in countries that do not have a culinary tradition that includes mushrooms, fungi often suffer from a negative association. To the average American, the word "fungus" is usually associated with "toenail."
This is a genuine tragedy, because fungi are a billion-species kingdom, the infinite applications of which we have barely scratched the surface.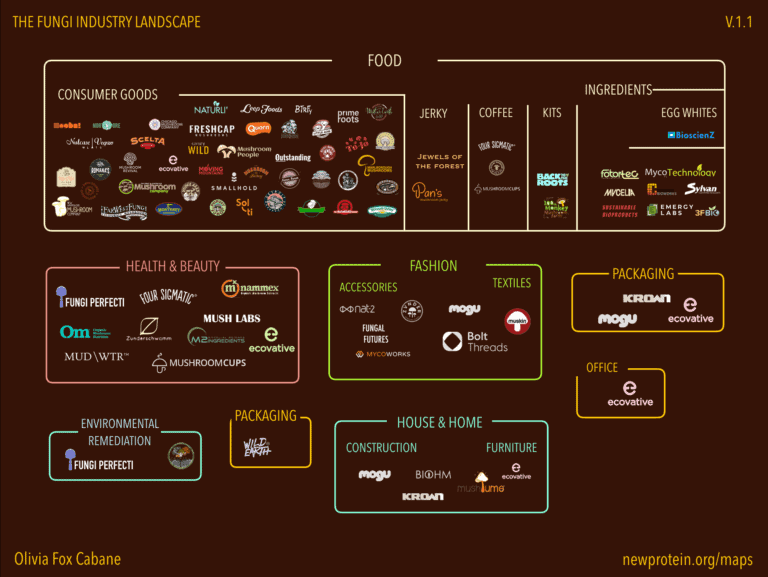 Of course they can play a key role in our future food systems: fungi are an infinitely sustainable, infinitely renewable resource. They also have the advantage of being cultivable anywhere — including impoverished industrialized areas, because all you need is a cellar.
Not only do fungi (depending on the species) contain proteins, x, y, and z, they are also a fantastic medium for scaffolding and texturizing. But beyond food, fungi have the potential to replace, well, pretty much everything. From cosmetics to construction materials. From shoes, handbags, or furniture to pharmaceuticals. Fungi could actually remove animals from entire supply chains.
This is one of the reasons I'm so keen to see a single-cell-protein incubator started. Algae, Fungi, and whatever we'll end up calling the "air proteins" that are being grown in CO2 are all single-cell-proteins, and not only could they surely benefit from cross-pollination of ideas, an incubator could justify the purchase of expensive lab machines that each team might need use only infrequently. In the entire world, there are, at the moment, exactly zero SCP incubators.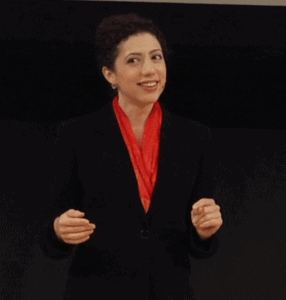 Other thoughts on the landscapes
Anyone is welcome to use any of the landscapes in any presentation or publication, no need to ask me. Really. Just maintain attribution and you're all set. If you need a different format, email o(at)askolivia.com.
Why the landscapes: I truly believe foodtech will change the world. Although the word FoodTech is still unfamiliar to most, some day — perhaps soon — it will be as common as 'biotech' is now.
At the moment, I'm working on: The '360 sustainability' and 'true transparency' certifications; turning the industry landscapes into a live website; and the events, including the San Francisco Alternative Protein Show and the upcoming Alternative Protein & Dairy Summit in msterdam this summer.