In the last of our end-of-year guest posts, plant milk brand Milkadamia's founder and CEO Jim Richards talks about his year in food. Richards is a specialist in regenerative farming, and his macadamia milk and butter products have seen huge success over 2019 and been rolled out into new markets amid a phenomenal year for dairy alternatives.
2019 in Food
"For many commentators and food industry insiders, the attitude to the emergence of plant-based food companies seemed to be – look how cute they are, dancing their little dance against the backdrop of the omni-powerful meat and dairy industry. The attitude suggested it was a certitude good old meat n' dairy, so safely embedded within the diet, culture, and government would swat this fad. Such a direct challenge to their national status and income surely could not stand.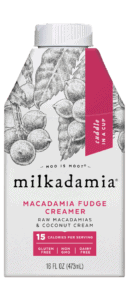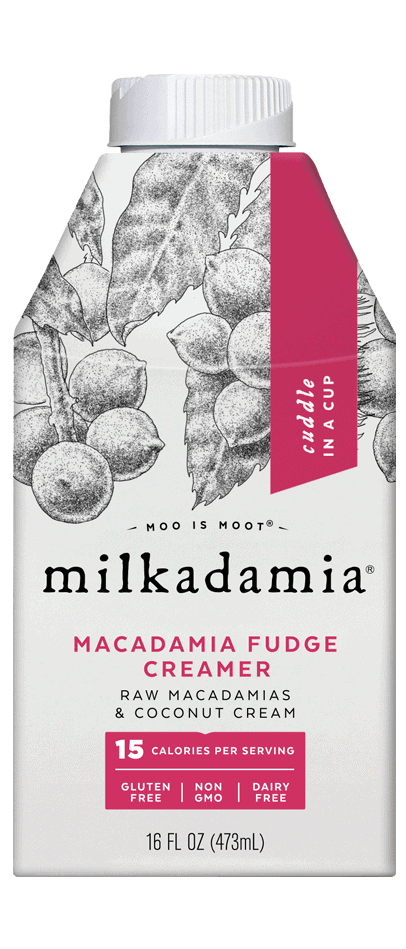 2019 shattered that perception, creating a reality in which more and more plant-based products are now preferentially chosen and enjoyed (yes enjoyed!) by significant numbers of the general population. An ever-growing number of whom are cutting down on meat and dairy consumption. A groundswell of consumer demand and preference has pushed plant-based options into the mainstream for reasons ranging from diet and wellness to taste and environmental concern. According to Nielsen, more than 39% of consumers in the United States are trying to work plant-based foods into their diet for health as well as ecological reasons.
This past year, the plant-food movement fully entered the mainstream as credible and tasty alternates became widely available at competitive prices. Hard-core vegans and vegetarians are joined by millions of flexitarians, the veggie-curious and the eco-concerned. Millions of families are cutting back on dairy and meat consumption, choosing plant-based for the wellness of body, landscape, and conscience. This has been evidenced by the Impossible Burger becoming a prominent menu item on Burger King as well as Dunkin Donuts Beyond Sausage ® Sandwich.
Forty percent of all milk sales in the natural grocery channel is now non-dairy (Source: SPINS, 13Quads ending 11/03/19). This Fall, New York City public schools joined the flexitarian movement introducing Meatless Mondays into their lunch menu. A whole generation is experiencing a new food culture where meat and dairy are either absent or at least less central in diets and recipes. Plant-based is now not just a trend, but a lifestyle.
The growth of plant-based diets, non-dairy milk, veganism, and vegetarianism are connected to a much broader cultural landscape. The plant-based market is now worth more than $4.6b, up 11% from 2018 (source: SPINS). This surge and the corresponding decline in other segments are what have fueled both mergers and investments from Danone, Kraft Heinz, Pepsico, and Nestle. But taking individual pieces of the jigsaw in isolation, provides insufficient context for the intensity of compulsion folk are feeling as leaders, fail us all, by failing to act. Increasingly, people are learning where and how their food and common household products are manufactured and what impact they have on the environment. And they are using the power of the purse to make deliberate choices to push the industry to develop products that are part of the solution – not simply adding to the problem.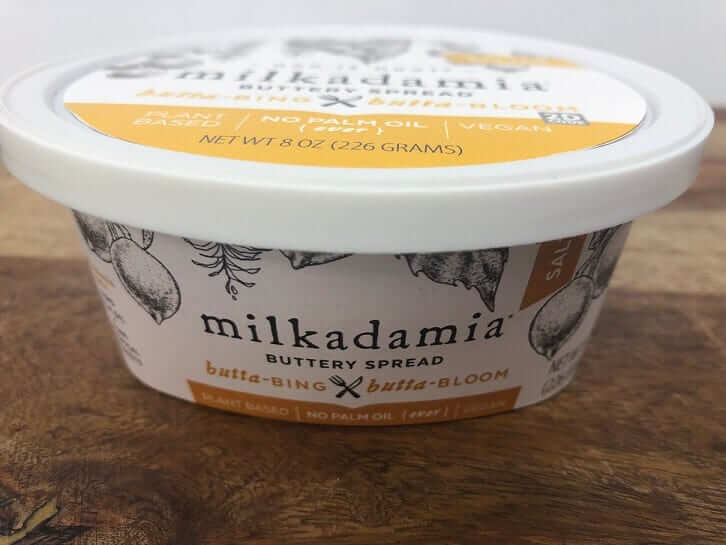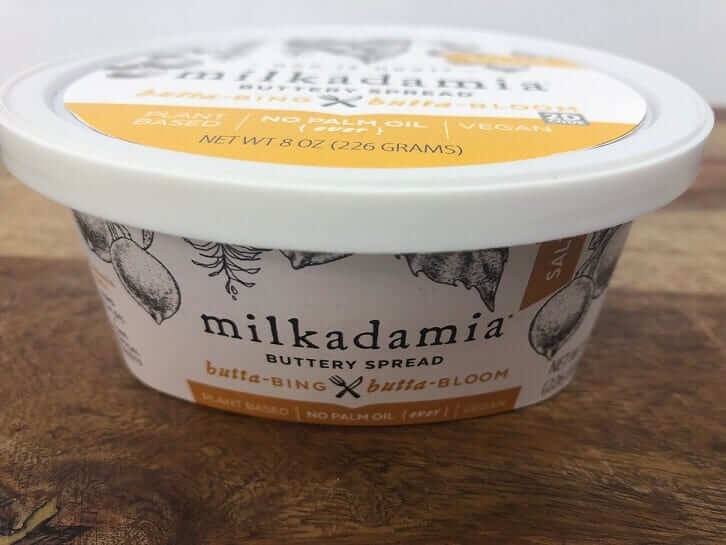 Common sense informs common folk there is no such thing, for instance, as sustainable tropical forest destruction. Yet vast swathes of tropical forest are being burned so companies can add profit by adding cheap palm-oil to products.
Moving forward to 2020,. What has been slowly building as a powerful undercurrent of global eco-awareness and apprehension is now surging to the to surface. It is a cultural shift toward spontaneous individual domestic activism expressed in purchase choice. And the kitchen, as the center of the home and cradle of family nurture, is a natural place from which to start the necessary and urgently felt need to demonstrate what they stand for and what they won't stand for. Consumers know directing their food spend away from polluters, and those who champion tropical deforestation will get their attention. People understand things are becoming too serious to leave the wisdom, courage, and power of the common folk out of it any longer.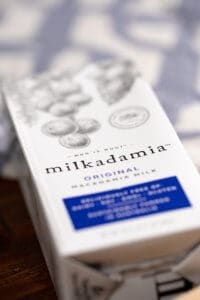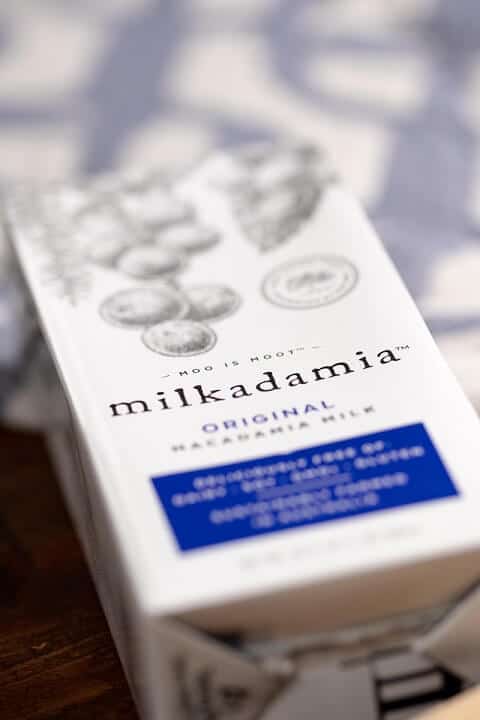 Meat and dairy, along with a large swath of the global food industry, are realizing that in the judgment of many consumers, their production methods are most firmly an eco-liability. In fact, according to a recent Nielsen survey, 48% of U.S. buyers would "probably" or "definitely" alter their buying habits to reduce environmental impact. The meat and dairy industry's market-share ambitions, business-plans, and risk-opportunity matrices urgently need to be realigned to reflect the bone-deep eco-desires deemed relevant and urgent by their consumers.
For many, the ubiquitous presence of single-use plastics in consumer goods has risen to the level of an infuriating obscenity. Wherever choice exists, they determinedly reject single-use plastic and, indeed, any over-packaged products. The ongoing health of our oceans is a much more profound and more heartfelt concern to them than is the market-share of any brand. Consumers are watching, and there is nowhere for brands to hide. Brands, we need to be reminded, "own" nothing. Such power or influence as they have, is a gift of goodwill and trust from their consumers – and according to the 2019 Edelman Trust Barometer, trust for consumers is a measurement on par with quality and value. 81% of consumers stated they "must be able to trust the brand to do what is right". There will be an advantage for food companies that act decisively and demonstrate sustained and genuine eco and cultural pertinence – and significant disadvantage for those who hesitate.
It is too much to expect folk to passively maintain their cool as the world around them dangerously warms. As people personally confront the fragility of life on our planet, watch as they match that fragility with their fierceness of determination to save it. Any company burdened by a history of support for tropical deforestation through including palm-oil in their products, for instance, can anticipate increasingly vigorous consumer resistance. Any attempt at green-posturing and virtue-signaling that does not involve eliminating the demand that causes tropical deforestation unmasks. Even a grade-schooler can research a brand and judge the business processes. They (even grade-schoolers) understand there is, at this point in history, no such thing as sustainable tropical deforestation, if indeed there ever there was.


milkadamia's tagline "Moo Is Moot" adroitly and concisely sums up the belief of millions globally. 2019 has made it clear that these millions are decisively and determinedly taking the lead. Where once people had little option other than to select from whatever manufacturers and retailers chose to offer, they are now very clear about precisely what they want, as well as what they don't want. The millions are continually educating themselves about the products they buy as part of the normal purchasing process. And the use of products that disappoint by contributing to tropical forest destruction, single-use plastics and pollution is something they will increasingly resist supporting.
No longer can manufacturers or retailers control the narrative concerning what foods and drinks are sought and bought. Food companies need to think holistically about wellness, as consumers do, not trumpet a single virtue hoping its halo outshines their other eco-issues. We must meet our communities with better choices and real change in how we grow and deliver our products.
milkadamia employs regenerative agriculture. This method aids in reversing global warming, not just sustaining the current earth-exploitive status quo. It helps to rebuild and restore degraded soil. By supporting biodiversity, which results in both carbon drawdown and improved water cycle, regenerative agriculture is an appealing direction providing a ray of hope amid the growing catalog of eco problems. Companies that embrace the opportunity of taking environmental responsibility and opt for regenerative over exploitive will increasingly gain consumer support.
The bedrock underpinning the spirit and mood of this period in human history is the rise and rise of nagging anxiety for the planet's very future. We, the food industry, have an opportunity and obligation to lift the spirit and mood by taking decisive action to feed the deeper hunger.
What are people really hungry for?
Meaning, purpose, belonging, and hope in a brighter future is the answer – as it always has been.
Set against the mounting evidence that through addiction to "the good life," we are blithely (dishearteningly) condemning our planet to become hostile to life – the cheap goods manufactured with little concern about the cost to the environment are beginning to condemn, shame, and anger. The food industry ignores this at its peril. While it is unlikely any single entity will be held responsible for the state of affairs, all that continue to contribute to pollution, deforestation, and warming can anticipate an increasingly powerful adverse consumer reaction. It is possible logos of admired companies may one day come to represent something dark and menacing as consumers weigh each companies contribution to the eco-impacts they are enduring.
With great challenge comes great opportunity, and in the climate crises, we are facing the greatest of challenges.