In another "end of year in vegan business" guest post, the UK's much-loved frozen pizza brand One Planet Pizza drops by to tell us why 2019 was such a huge year for veganism and what's in store for 2020 including some big news – OPP will be launching the UK's first 100% vegan home delivery service of frozen pizzas that you can personalise.
"Wow. Just when you think veganism couldn't get any more mainstream than it has for the past 3 years, 2019 comes along and rewrites everything all over again!
Even more celebrities are proudly embracing plant-based diets and declaring that they've ditched meat and dairy for their health or various other reasons. But we've seen an even higher class of famous people make news this year, from Robbie Williams to Jack Black. As a proud vegan and co-founder of a small vegan business, I couldn't be happier these big names are endorsing this new wave of healthy living and cruelty-free culture.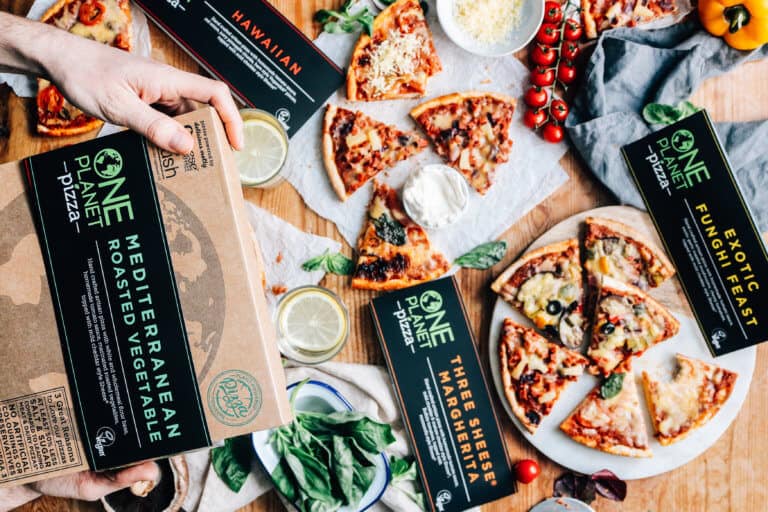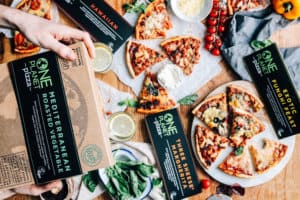 It's no surprise that we've seen an equally impressive abundance of new and exciting vegan food options appear throughout UK supermarkets, major restaurant chains and on our high streets. Even Gregg's cashed in on the rise of veganism – and nobody is complaining. Their vegan sausage roll has been a game changer without a doubt and has effectively destroyed the longstanding myth that vegan food is expensive and limited to the healthy eating health conscious.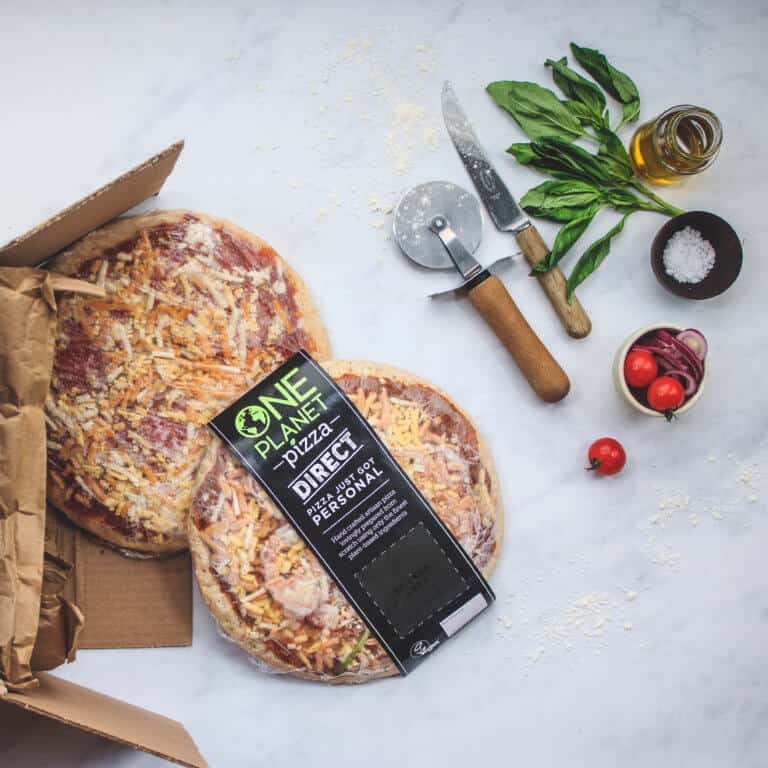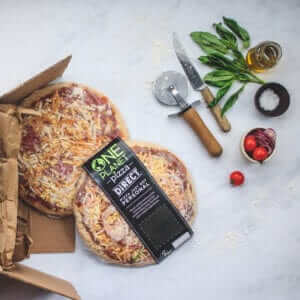 As the UK's leading frozen vegan pizza company, we've also been riding this wave of popularity throughout 2019. We've seen our sales double and have had some exciting new retailers such as Booths come on board (we're now sold in 15 of their stores in the North of England), as well as now exporting to the Middle East.
We also managed to scoop up some national awards this year, including VIVA! 2019's Best Vegan Pizza and Vegan Life's Best Vegan Pizza. Not to mention, me and Mike (my Dad and business partner) also completed a marathon together back in the summer, raising over £500 for the animal charity VIVA!.
With 2019 in mind, we have some pioneering concepts ready to launch in the new year. As the vegan market continues to grow and evolve, we want to offer our customers something they've never had before. Cue One Planet Pizza Direct; our new home delivery service. In 2020 we're launching the UK's first 100% vegan home delivery service of frozen pizzas that you can personalise. This is launching on our brand-new website in January and we'll be keeping everyone in the loop on our socials leading up to the big launch date.
On top of this, we're also launching our brand-new Gluten Free Thee Cheezly Margherita in January. This ground-breaking new flavour will be the first of its kind and we're incredibly excited for everyone to try it for the first time. We've never seen or tasted a free-from base anything like it and we believe we've raised the bar when it comes to gluten-free frozen pizza.
We're just as excited to see what other food products will reach the shelves next year. It's a wonderful time to be vegan and it's surely never been easier. Oatly chocolate ice cream, anyone?"