Vegconomist is pleased to announce that we will be broadcasting regular videocasts from Elysabeth Alfano as part of her Plantbased Business Hour series. A veteran journalist and successful businesswoman, Elysabeth is host of The Elysabeth Alfano Radio Show, the USA's first syndicated plant-based radio show.
Since Elysabeth's excellent interviews with prominent players in the plant-based world are extremely pertinent to Vegconomist and will be highly interesting to our readers, we are very happy to say that we have agreed to a partnership whereby we will broadcast her interviews twice a week, each Tuesday and Thursday, on our homepage here at the global version of Vegconomist.
The interviews will feature venture capitalists, CEOs, inventors, analysts, entrepreneurs, start-ups, and potentially even leaders in the traditional meat and dairy spaces who are launching new initiatives as they look towards progress and profitable new product lines.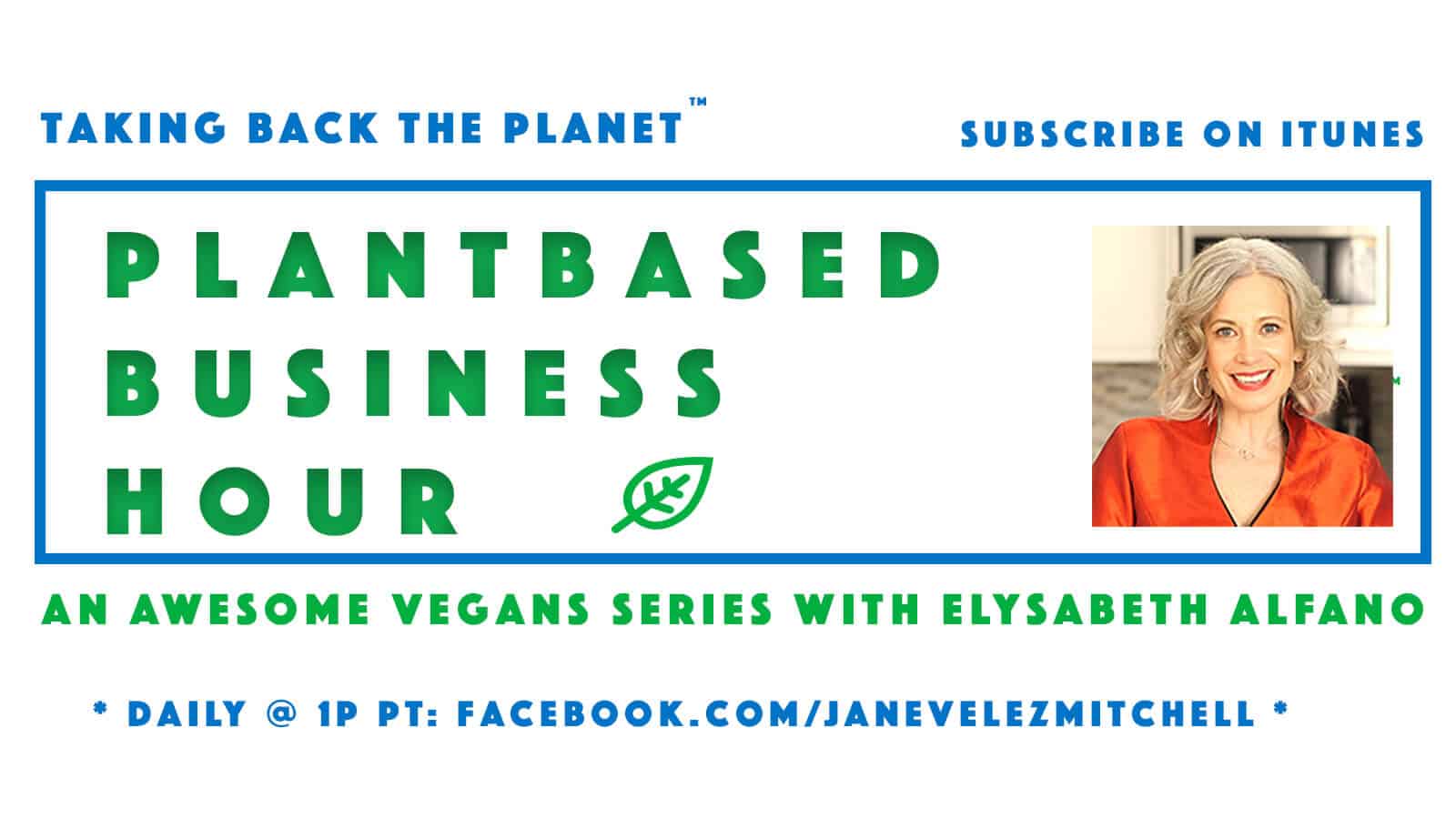 "During this time of incredible stress and worry, consumers and investors want news and insight as to how many are working to create a better future for us through their plant-based business models and products. On the Plantbased Business Hour, I talk to the plant-based business leaders who are working on a safer food supply for a safer future: plant-based foods."
Click here for her information on The Plantbased Business Hour. Click here for her popular Awesome Vegans Influencer Series. Click here for her eponymous radio show and click here for the Amazon Prime Cooking Show, New Day New Chef, on which Elysabeth is both a featured chef (Ep 5) and one of the Executive Producers. Finally you can follow her on LinkedIn here.