Politics & Law
Political measures strongly influence the path agriculture and livestock farming are going to take until 2030. While it is a known fact that pressing issues regarding food insecurity, animal welfare, and climate change call for a transition towards plant-based solutions, a plant-based diet is still considered to be an alternative way of eating.
Read More...
As of 2022, many governments and politicians have missed the chance to implement national measures regarding the reduction of meat and seafood consumption. However, global pressure from vegan businesses, citizens, and international NGO's, is accelerating the conversation on meat reduction measures.
Within politics, various measures are being discussed to secure the future of the food supply. The news range from the introduction of Vegan Fridays in schools and canteens, to the expansion of urban agriculture and more.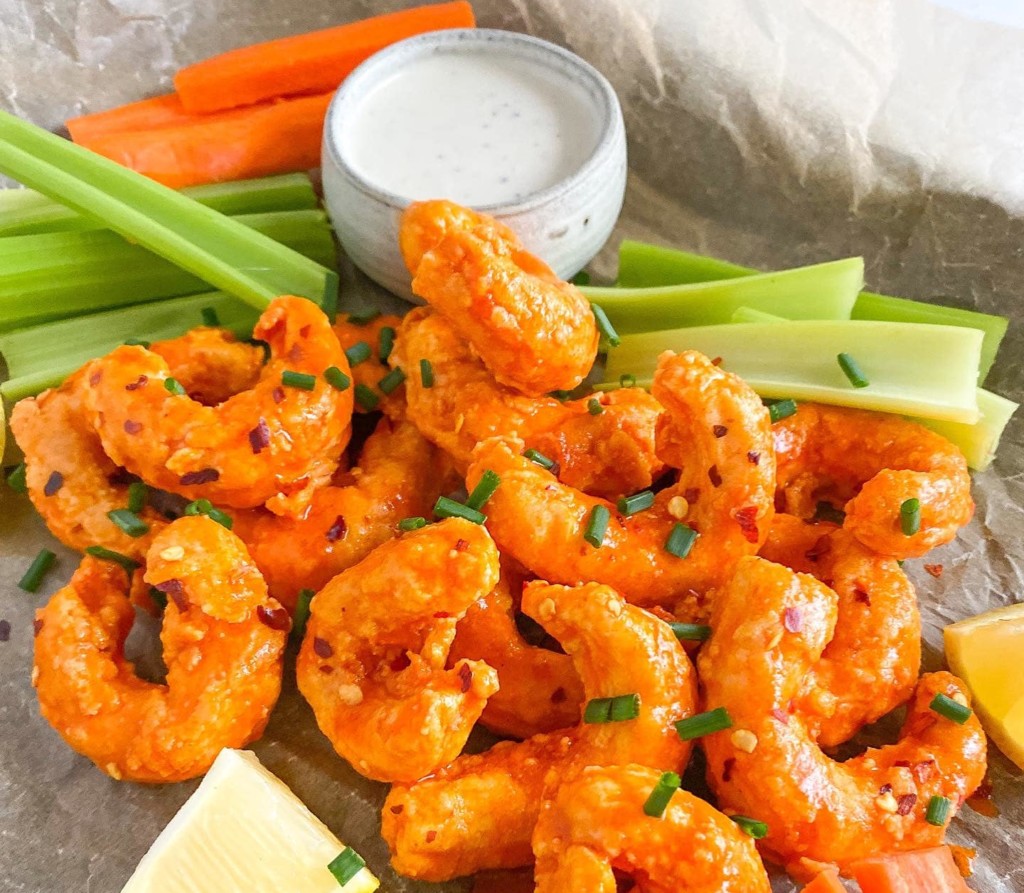 Less meat and seafood consumption
Industrial agriculture causes major environmental problems, including heavy methane emissions, deforestation, but also health concerns for citizens. In this context, alternative protein can help to prevent land and water resources from being exploited, while offering nutritious food alternatives that make people eat less meat and fish.
In 2022, the german health minister Karl Lauterbach made news when he commented that the reduction of meat consumption is essential in order to meet sustainability targets, suggesting that meat should be taxed to reduce meat consumption by 80 percent in the long run.
Another approach to cut meat and fish consumption is the implementation of vegan fridays in schools or universities. Firstly realized in New York, mayor Eric Adams was featured in international news channels when he announced that schools in New York will have to serve entirely vegan menus on fridays.
For some New Yorkers, school meals are the only reliable food source in a day. Therefore, it is important for schools in New York to support food options that can contribute to health and overall well-being.
Eric Adams is not only known for the vegan fridays movement in New York, but also as a part of a group supporting the JIVINITI campaign, asking the Biden-Harris administration to push for plant-based solutions.
The rise of vegan bans
While the benefits of a vegan diet are gaining momentum among the consumers around the world as well as in press and media, burdens on vegan companies due to the banishment of certain terminologies, including terms like vegan milk or vegan fish, are increasing significantly.
Vegan bans in Europe
In 2017, a ruling by the European Court of Justice banned vegan food brands from using terms such as "almond milk" or "oat yogurt" to describe their dairy alternatives. According to the court, the term milk and connected product names including cream, butter, cheese, and yoghurt are "reserved for animal products"
Three years later, European farmers tried to bring about the ban of product descriptions like "vegan burger" or "vegan sausage" to "prevent consumers to be misled". However, the proposal for the ban was rejected by the European Parliament.
The rise of vegan bans is largely connected to the fact that more and more people are starting to discover a plant based diet. Therefore, the pressure on animal agriculture is growing, as they understand that vegan food industry is developing into a serious threat for them.
As the trend for veganism is not limited to food, vegan bans are also found in other product categories, such as vegan fashion. For instance, in 2022 the ban of the term "vegan leather" and other plant based prefixes has been announced in Portugal.
Following the announcement of the vegan leather ban, many companies that were using prefixes such as 'vegan', 'plant-based', or 'pineapple' or even "synthetic" along with the word "leather" in their product marketing may face fines and criminal proceedings.
Vegan bans in the rest of the world
The rise of vegan bans is not only visible in Europe, but also other regions of the world. In Australia, the Senate Rural and Regional Affairs Inquiry was pushing to prevent plant-based producers from using terms like "meat", "beef", and "chicken".
In Brazil, big players in the conventional fish industry are increasingly concerned by the rise of plant-based seafood alternatives. As more and more consumers have been occasionally eaten fish alternatives from grocery stores or ordered fish alternatives in restaurants, some players in the conventional seafood sector look set to emulate the tactics of big meat, looking to censor plant-based fish products.
Denmark as role model of vegan politics
For the first time in history, vegan foods have been given priority in an agricultural agreement, with a large majority of Danish political parties behind it. The Danish Plant-Based Foods Association announced in 2021 that an action plan must be created to promote vegan foods in Denmark.
A fund of DKK 75 million DKK (11.7 million USD) annually from 2022 to 2030 will help to support the vegan transition of food. With good reason Denmark is considered the most sustainable country in the world.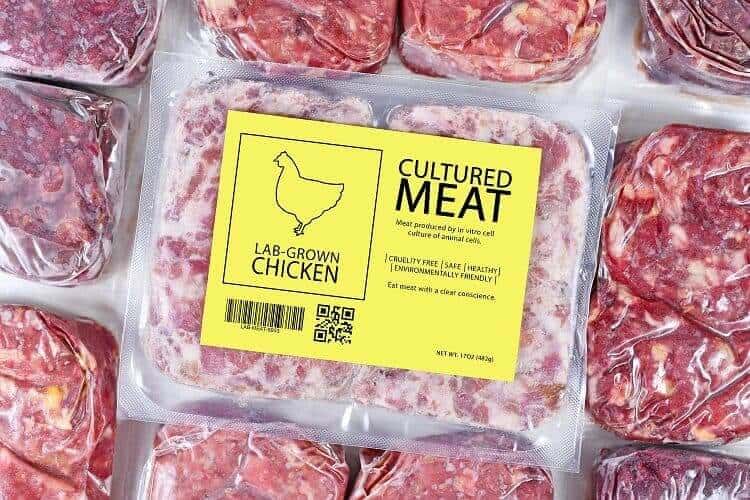 The legalization of cultured meat
Cultured meat grown in the laboratory using cellular agriculture is viewed by many industry experts as great hope to become the meat of the future. Nevertheless, for cultured meat to fulfill its potential to create a more sustainable, secure and just food system, governments need to give regulatory approval.
In 2020, Singapore led the way with the first-ever regulatory approval of cultivated chicken. Since then, Singapore, a country that reveiled plans to source 30% of its food locally by the year 2030, was often referred to as role model for alt-protein development.
While many Western countries are unlikely to grant regulatory approval for cultured meat and seafood products in the near future, countries like Canada and Japan have already either begun to regulate the production of cultivated meat or announced significant government investments in animal-free protein production.
In the beginning of 2022, The Chinese Ministry of Agriculture and Rural Affairs has released the first official Five-Year Agricultural Plan mentioning cultivated meat. The report describes how innovation could be boosted in "frontier and cross-disciplinary technologies," a category that includes cultivated meat.
Perfectly imperfect vegan politics
Unfortunately, politics have not kept up with the latest developments and still ignore the innovative power of the vegan food industry in many countries. However, politics are put under fire by activist like Eric Adams and millions of consumers who are demand a plant-based transition for the sake of the planet and welfare of animals.
The world of vegan politics can be described as perfectly imperfect. Despite the obstruction created by conventional food industry giants, the vegan movement is growing. Mainly due to rising issues regarding human health, the environment, and pollution, the search for vegan alternatives is becoming more relevant each day.
Vegconomist is reporting on vegan politics news and has readers in over 160 countries worldwide. If you want to join our vegan business community, you can subscribe to our newsletter here. You can decide yourself how often you want to receive news into your inbox.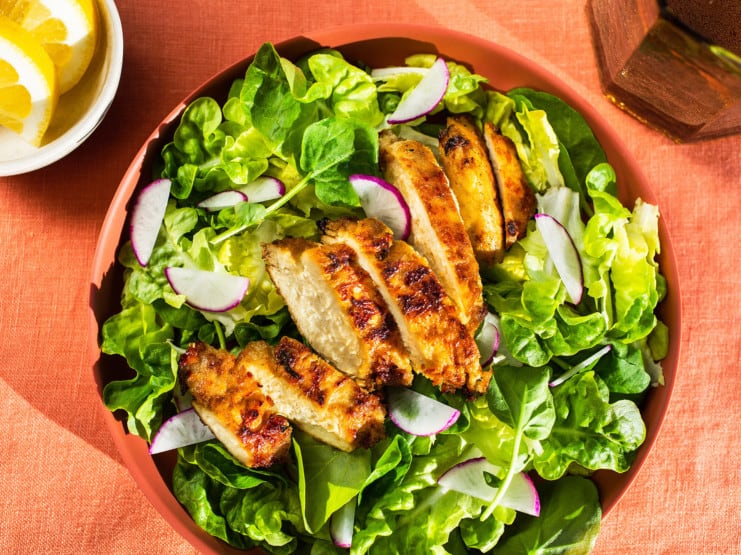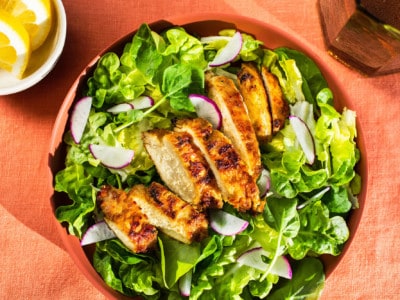 California Passes Landmark Bill Investing Millions in Alt Protein and Plant-Based School Lunches
July 2, 2022
This week, the California state legislature adopted a $308B budget that, for the first time, allocates public funding…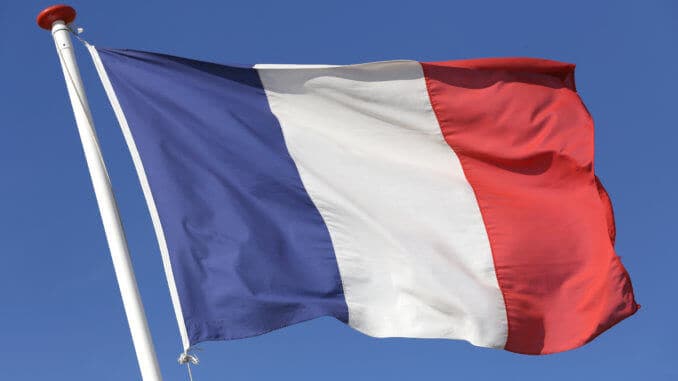 "Delusional": France Becomes First Country to Ban Plant-Based Meat Terms 
July 1, 2022
France will ban the use of meat names such as "steak" and "sausage" on plant-based foods from October,…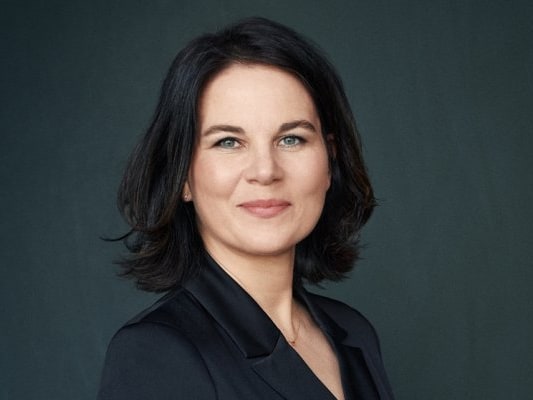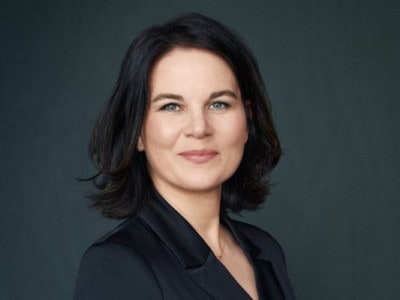 Plant-Based on the Menu for World Leaders at G7 Summit
June 27, 2022
World leaders gathering for the G7 summit in southern Germany over the weekend enjoyed a plant-forward menu with…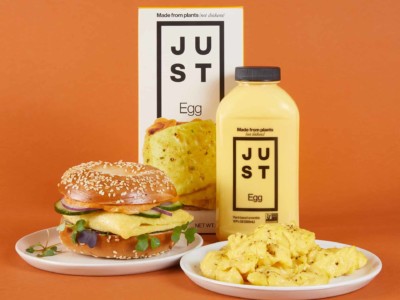 South Africa Bans Meat-Like Terms on Vegan Products, Threatens to Seize JUST Egg From Woolworths
June 23, 2022
South Africa's Department of Agriculture, Land Reform and Rural Development (DALRRD) has banned the use of meat-like terms…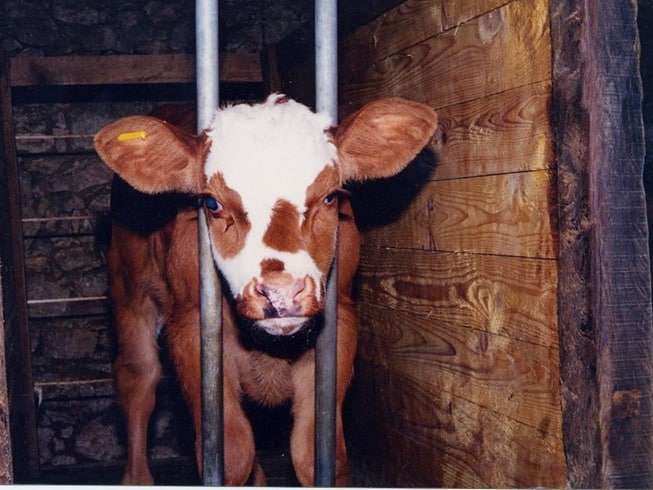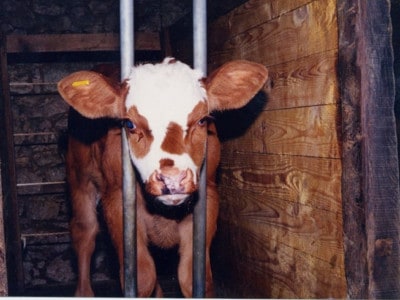 European Commission Approves End The Slaughter Age Initiative to Transfer Animal Ag Subsidies to Alt-Protein
June 17, 2022
The European Commission has approved a European Citizens' Initiative (ICE) titled End the Slaughter Age. If it passes,…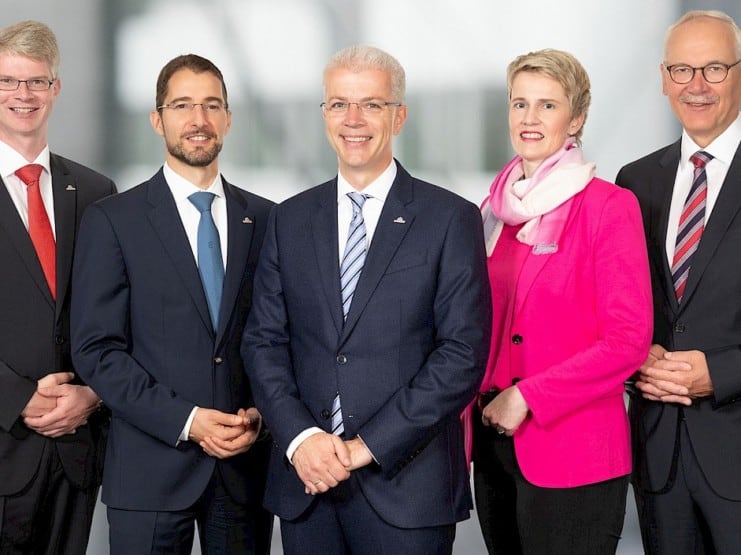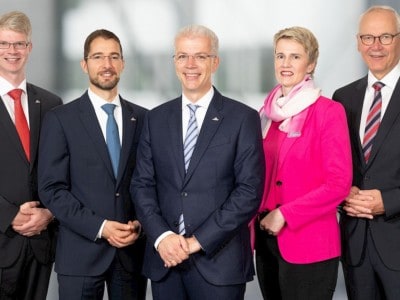 CEO of Poultry Giant PHW Calls Upon Europe to Allow Cultivated Meat
June 13, 2022
Peter Wesjohann, CEO of Wiesenhof / PHW, one of Europe's largest poultry producers, is calling on the EU…
"A Missed Opportunity": Alt Protein Leaders Respond to UK Government Food Strategy Published Today
June 13, 2022
The UK Government Food Strategy was published today, highlighting how sustainable and alternative proteins can play a major…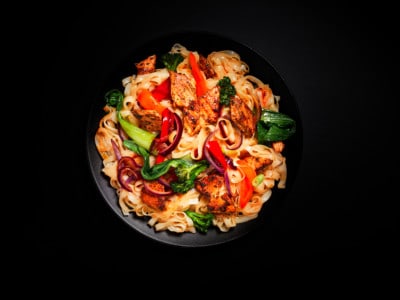 Report Tells UK Government to Revise "Fragmented and Underdeveloped" Alt-Protein Policy
June 13, 2022
A report by the Social Market Foundation has called on the UK government to update its alt-protein policy,…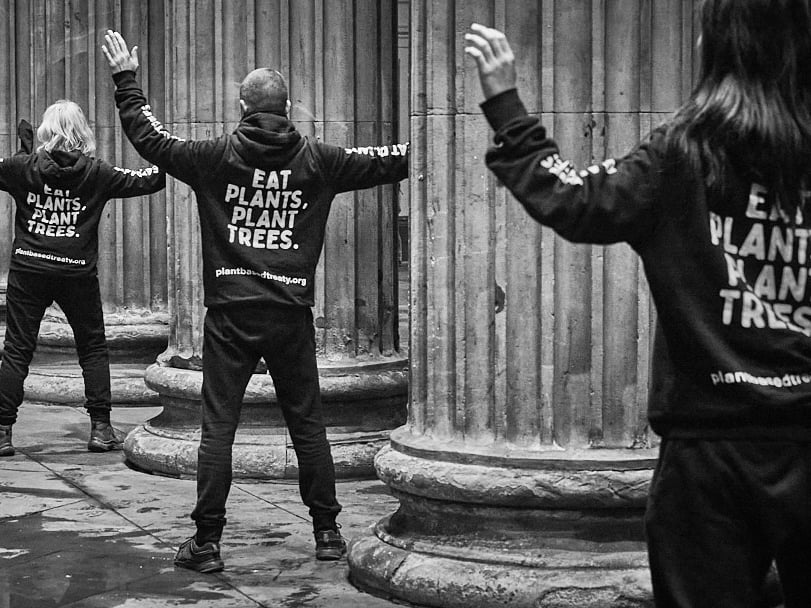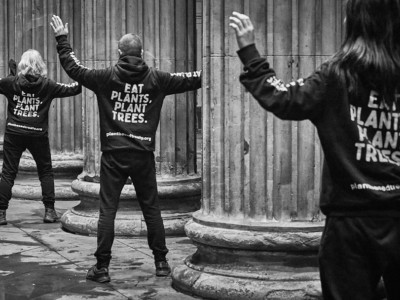 IPCC Expert Calls for "Global Veganization" as Calls for Plant Based Treaty Intensify
June 9, 2022
Climate campaigners will be in Bonn for the United Nations Climate Change Conference starting today to present a…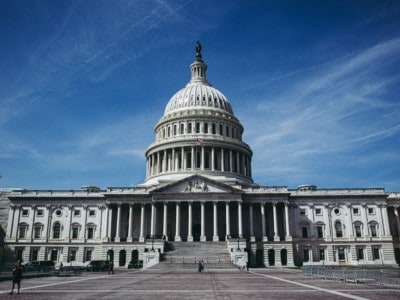 Jack Truman, Vegan and Animal Rights Activist, Launches Run for US Congress
May 31, 2022
Jack Truman, a resident of Barton County, Missouri, announced he is running as the sole Democratic candidate for…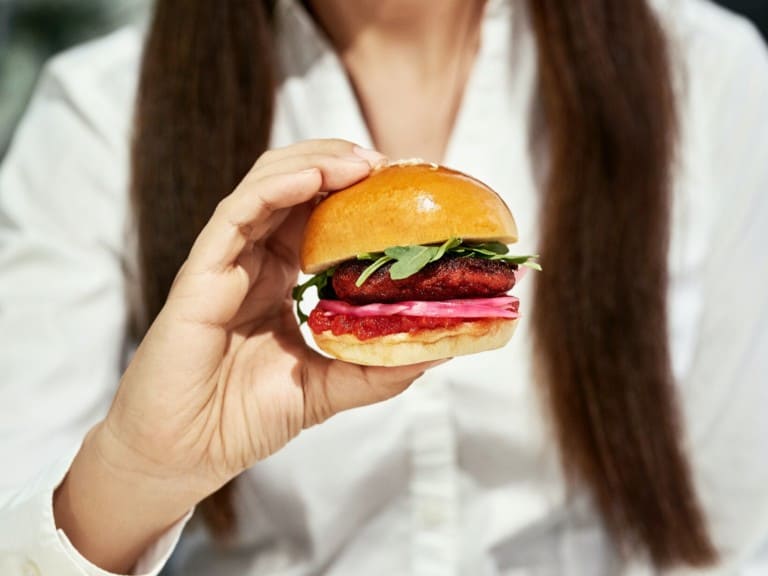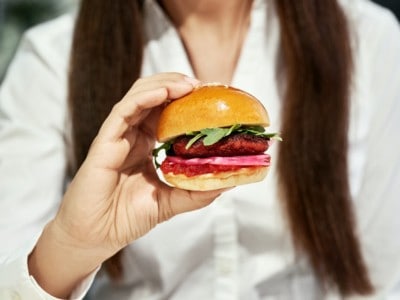 Orbillion Declares Cultivated Meat Price Parity by 2026 Ahead of Davos Talks 
May 26, 2022
Orbillion Bio, the Silicon Valley-based cultivated meat startup, has claimed it will reach price parity by as early…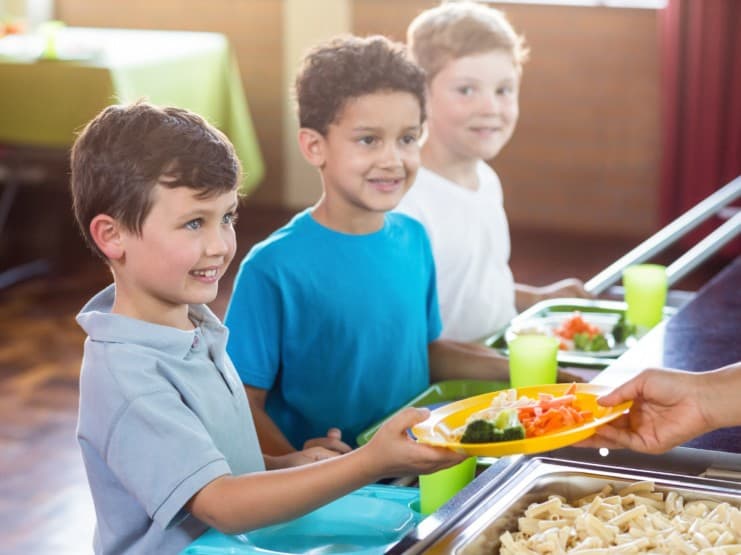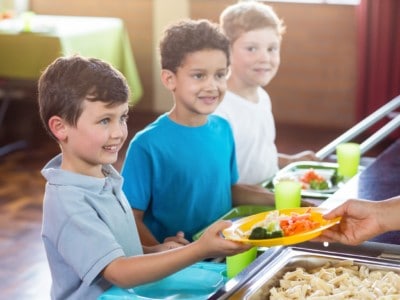 Illinois Schools, Which Serve Nearly 2 Million Students, Will Begin Offering Plant-Based Lunches
May 26, 2022
Under a new law, children in Illinois will have access to plant-based school lunches for the first time.…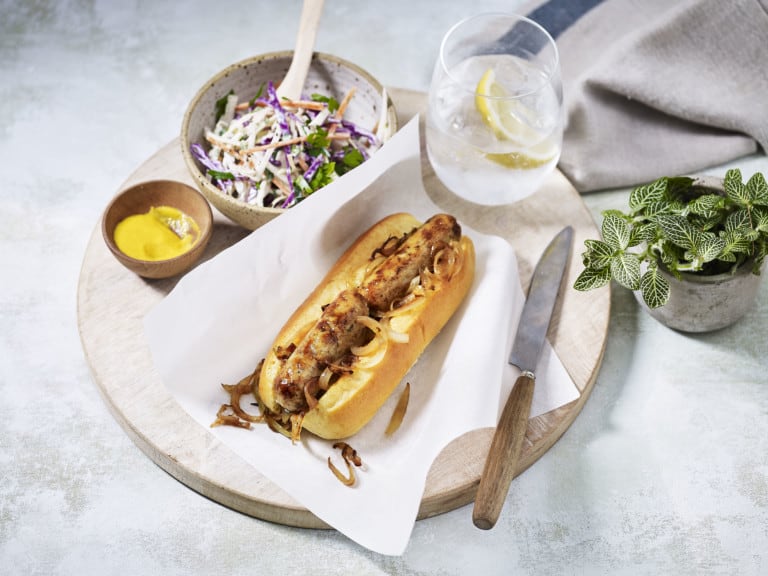 UK Politicians Consider More Agile Cultivated Meat Regulations
May 23, 2022
On May 18, cultivated meat startup Ivy Farm Technologies and the Good Food Institute Europe (GFI) hosted an…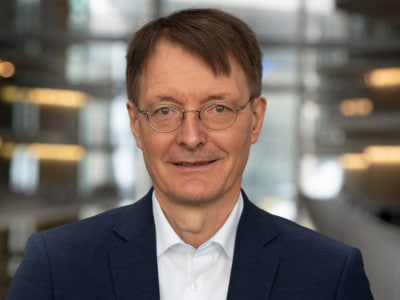 German Health Minister Karl Lauterbach: "Meat Consumption is Completely Unreasonable, Bordering on Delusional"
May 20, 2022
The German Federal Health Minister Karl Lauterbach spoke in an interview at the ZEIT für Forschung conference, emphasising…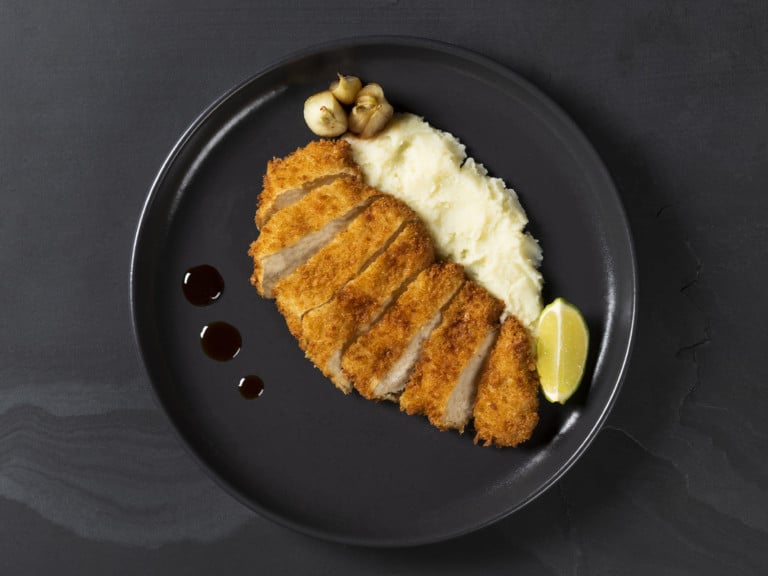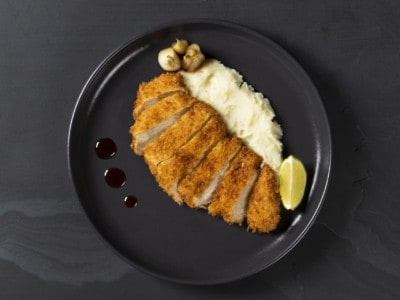 Cultivated Meat & Plant-Based Products Featured at Israel's Independence Day Celebrations
May 17, 2022
Participants in Israel's Independence Day celebrations at the UN have been invited to sample a range of alt-protein…