Products & Launches
New vegan products are more than just plant-based alternatives, as they shape the modern understanding of a sustainable diet. Therefore, many new vegan food products are considered groundbreaking, with hardly any limits left in terms of new ingredients and flavors.
Read More...
Frequently, new vegan products are drivers of innovation within the food industry; for example, the Swedish brand Oatly succeeded in becoming a synonym for oat milk after establishing the oat milk market in 1994, while revolutionary vegan food startups challenge the status quo in 2022 by developing products like Actual Veggies' healthy morning burgers made with acai and pumpkin seeds.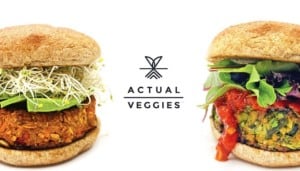 A 2021 report by Bloomberg predicted that the global plant-based alternatives market has potential to grow to $162 billion in the next decade and will account for roughly 7.7% of the global market. Accordingly, the global food market can expect a wide range of vegan innovations in the coming years, as more and more vegan food startups are founded in response to the growing demand and established brands steadily expand their portfolios.
An overview of the scale of the vegan food revolution is provided by the success of the non-profit organization Veganuary, which saw record-breaking retail participation during its 2022 campaign.
Veganuary 2022 as a Booster for New Vegan Products in January
An increasing number of people start January with the New Year's resolution of a purely plant-based diet. However, not only did January 2022 start vegan for those who have joined the Veganuary 2022 Challenge, but many retail chains and restaurants are also joining by expanding their vegan portfolios in January with exciting new vegan products.
New Vegan Meat Products For Veganuary 2022
The vegan meat market, which often includes the much smaller vegan fish sector, is the cash cow of the plant-based sector. New vegan meat alternatives are entering the market at high speed, with Veganuary being a strategically smart month of the year to launch plant-based products and ready meals.
New vegan products in the meat alternatives segment that hit the shelves in time for Veganuary 2022 include the plant-based chicken breast by UK's vegan meat brand Meatless Farm. Marking the foray into white meat for the Meatless Farm, chicken breast made from plant-based protein expands the selection of vegan chicken alternatives.
Moreover, Spanish alt meat leader Heura launched its first-ever plant-based pork products for Veganuary 2022, including vegan sausage and chorizo.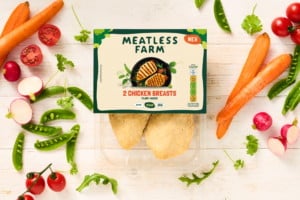 New Vegan Dairy Products For Veganuary 2022
New vegan products in the dairy segment include plant-based milk, most commonly the two flavours almond milk and oat milk, with other options including soy milk, coconut milk, or a common blend made from several plant-based milks to increase plant protein content. Other vegan food options include vegan cheese, yoghurt, or sauces and creamy spreads.
In celebration of Veganuary 2022, some brands introduced a new range or single products into their vegan dairy portfolio. While some of them are starting off as a limited edition available until late February, many new additions prove their spot on the supermarket shelves and are there to stay.
Noteworthy new additions come from Bel Brands USA, the producer of popular cheese snack Babybel, introducing new vegan cheeses in 2022.  Among other products, the US producer developed a vegan version of the classic cheese snack called Babybel Plant-Based.  Marking a revolutionary act in veganising famous childhood foods, the cheesy snack debuted nationwide across the US.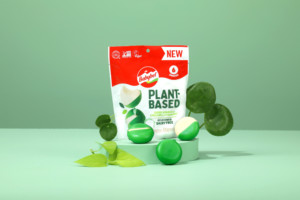 Following into the footsteps of The Collaborative with its popular Raspberry Coconut Yog made from coconut milk, Danone subsidiary So Delicious announced a new line of yogurt alternatives made with coconut milk and botanical extracts in time for Veganuary 2022.
New Vegan Sweets For Veganuary 2022
Vegan sweet treats are often healthier and more sustainable than conventional sweets, yet they are dairy free and many options are also gluten free. For instance, South African chocolate brand De Villiers Chocolate has created a sugar free, gluten free, and dairy free range of plant-based chocolate made with sustainably sourced West African cocoa.
In recent years, vegan sweets have become increasingly popular, with even major restaurant chains joining the trend of offering vegan treats. From vegan chocolate mousse or a pecan and caramel brownie offered at coffee giant Starbucks, to vegan sandwich cookies developed by sandwich giant Subway, there are quite some vegan sweet options available.
Moreover, US doughnut chain Krispy Kreme was kicking of 2022 with a new assortment of vegan doughnuts for consumers in Ireland. The chain's vegan menu features Fudge Brownie Bliss, Caramel Choc Delight and Apple Custard Crumble.
New vegan products in retail include a healthy salted caramel chocolate variant by UK's vegan chocolate brand H!P. Made with an innovative vegan honeycomb, the Honeycomb Bar was added to the company's oat milk chocolate line-up.
Nestlé-owned British confectionary brand Rowntree's added a new vegan food product to its range of vegan Jelly Tots, the Tropical Tots, which are available in tropical flavours such as passion fruit, pineapple, and peach.
Other New Vegan Food Products For Veganuary 2022
Other new vegan food products include a new range of sauces developed by The Simple Root in collaboration with frozen potato product giant McCain Foods. Specific products will include pesto, bechamel sauce, cream cheese, smoky chipotle and roasted garlic and herb.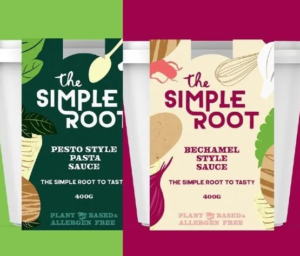 Moreover, UK's vegan snack brand Cheeky P's expanded its range of vegan snacks made from roasted chickpeas, available in BBQ, Black Pepper, and chickpea curry flavours.
Wildgood, the World's First Olive Oil Ice Cream, Expands Gourmet Flavor Line with Caramelized Fig
July 1, 2022
Wildgood, the world's first plant-based ice cream made with extra virgin olive oil, is expanding its gourmet lineup…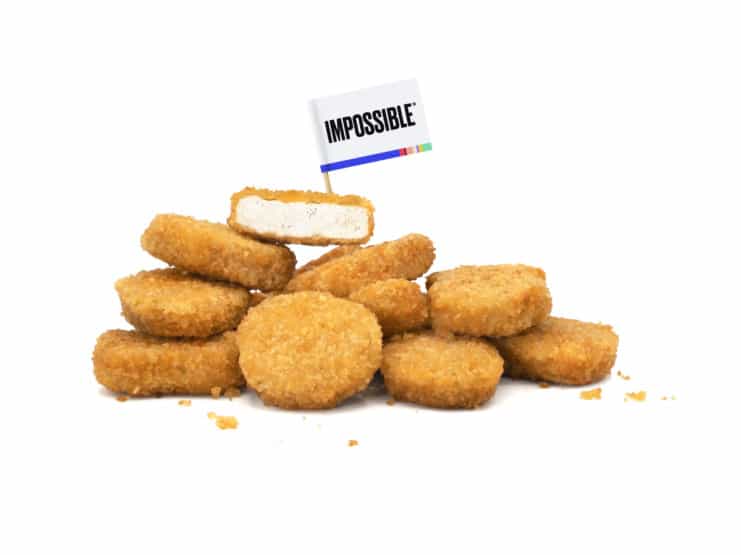 Impossible Foods Launches Best-Selling Impossible Chicken Nuggets in Canada
July 1, 2022
Plant-based meat giant Impossible Foods announces it is expanding its Canadian retail footprint with the launch of Impossible…
Paleo Introduces Range of GMO-Free Heme Variations Featuring Mammoth Protein
July 1, 2022
Using precision fermentation technology, Brussels-based food technology firm Paleo has released six new non-GMO heme variations that are…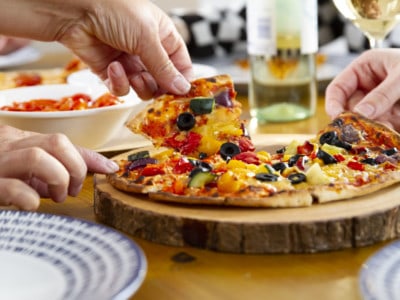 One Planet Pizza Launches in Sweden With Help of Kale United
June 30, 2022
One Planet Pizza's product range is now available in Sweden through a distribution agreement with Kale Foods, a…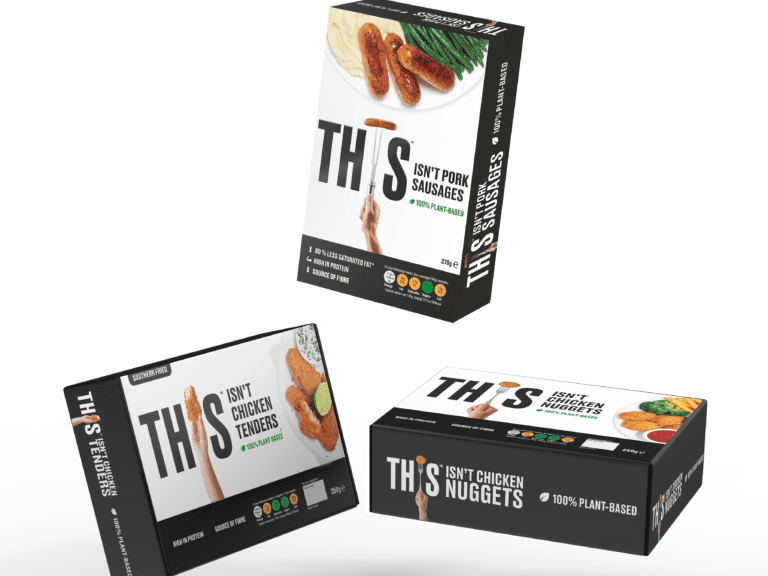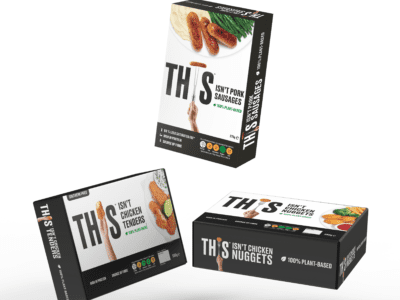 THIS Launches New Range Into Fast-Growing UK Frozen Plant-Based Meat Category
June 30, 2022
THIS is launching into a new category with a range of frozen plant-based food products. With claims to…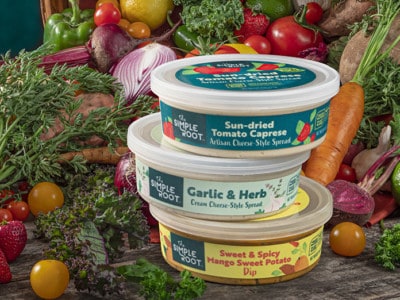 The Simple Root, Backed by McCain Foods, is Launching Potato-Based Creamy Spreads and Dips in US
June 30, 2022
The Simple Root, a new plant-based brand backed by frozen potato giant McCain Foods, is bringing its vegetable-forward…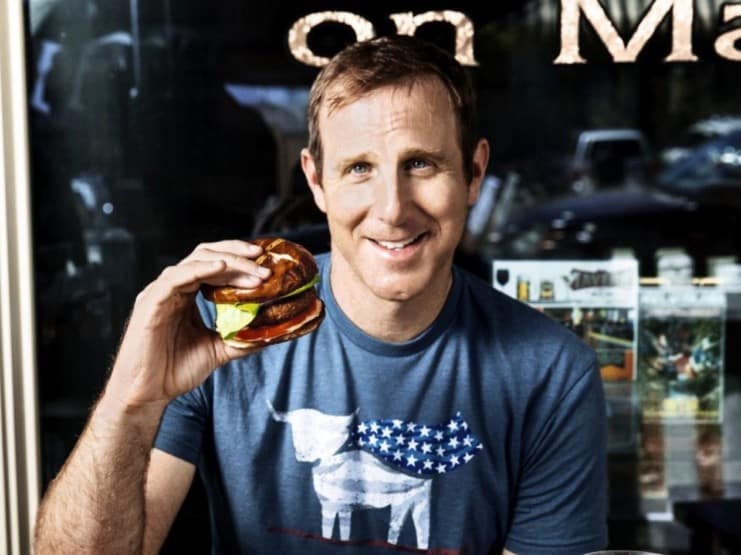 Beyond Meat CEO Announces First Sliced Steak Product is Launching This Year
June 29, 2022
Beyond Meat is planning to launch a sliced steak product later this year, marking the brand's first venture…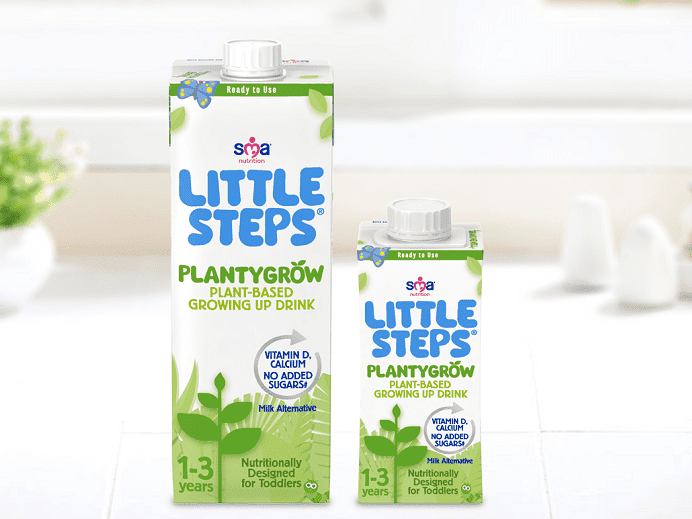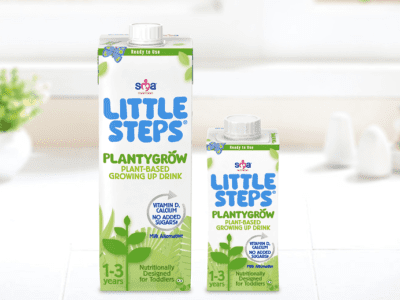 Nestlé Launches Plant-Based Toddler Milk Little Steps Plantygrow in UK
June 29, 2022
Nestlé-owned SMA Nutrition is bringing a new plant-based infant nutrition drink to market in the UK. The Little…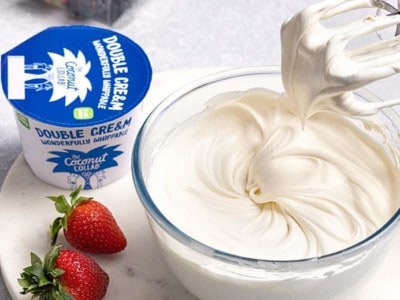 The Coconut Collaborative's Plant-Based Double Cre&m to Be Served at Wimbledon
June 29, 2022
UK alt-dairy brand The Coconut Collaborative has launched a plant-based alternative to double cream. Described as "wonderfully whippable",…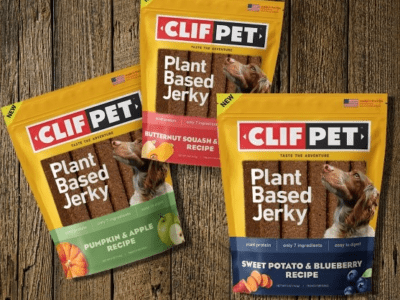 Clif Bar Launches CLIF PET Plant-Based Jerky at US Petco Stores Nationwide
June 29, 2022
American pet retailer Petco announces the launch of CLIF PET, the first line of plant-based jerky for dogs…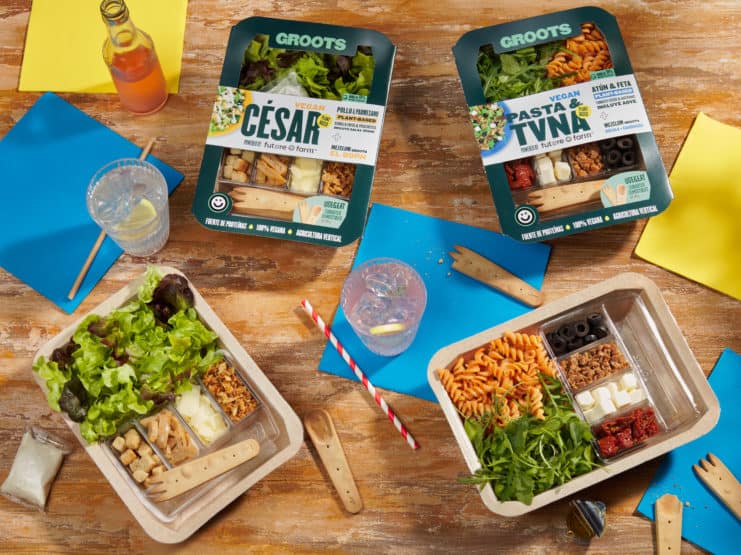 Groots and Future Farm Launch Vegan Caesar & Tvna Pasta Salads
June 28, 2022
Future Farm and Groots have teamed up to create a range of ready-to-eat salads in Caesar and Pasta&Tvna…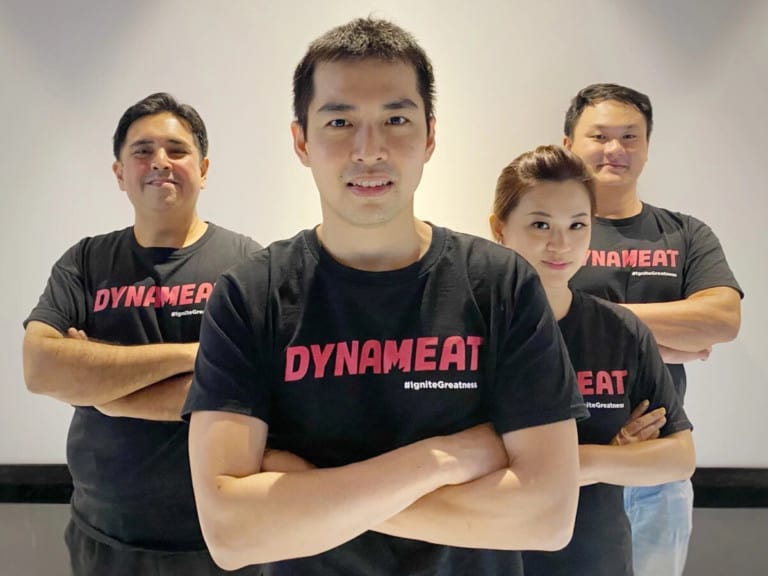 Plant-Based to the Rescue: Dynameat & ANEW to Tackle Singapore's Food Security Issue
June 27, 2022
With the Singapore government investing in alt protein to secure the state's food security issues, two new plant-based…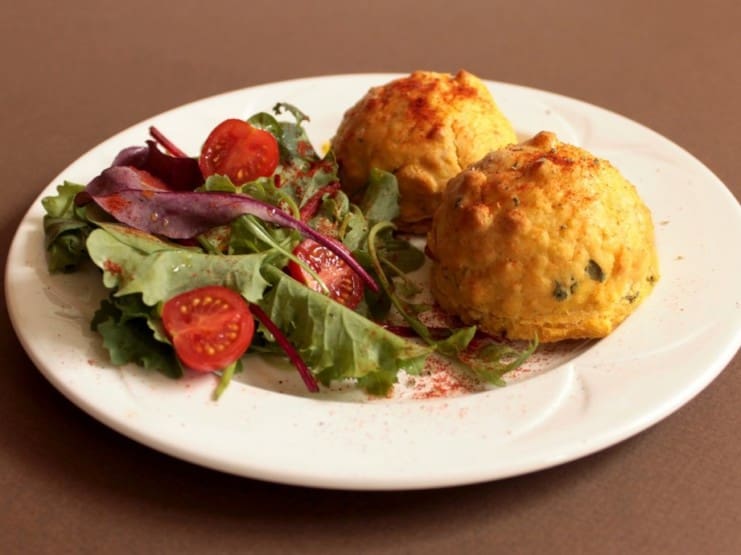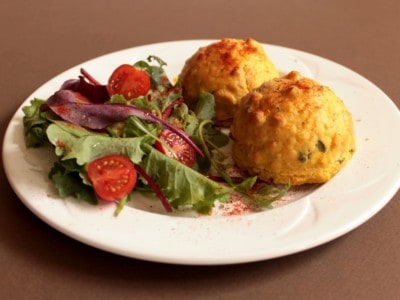 VADA POW Launches Award-Winning Indian Street Food in Farm Foods Stores UK-Wide
June 27, 2022
Bombay-style street food brand VADA POW has launched its Spiced Potato Cakes and Croquette Tikka Masala at Farm…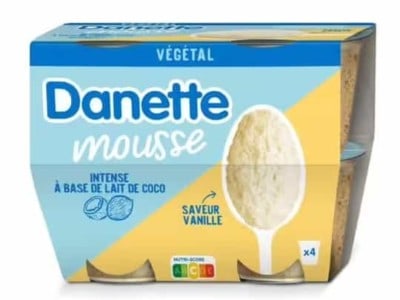 Danone Launches Vanilla Danette Vegan Mousse in France
June 24, 2022
Parisian multinational Danone has recently extended its Danette range by adding a vegan mousse in vanilla flavour. This…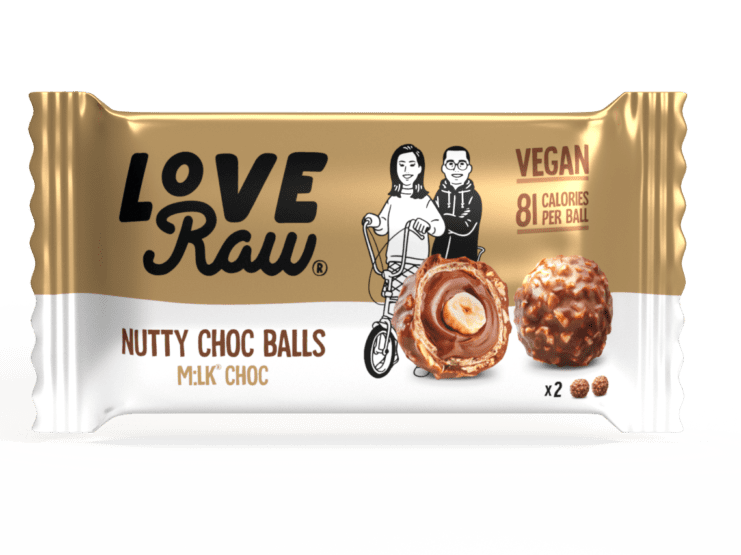 LoveRaw Launches Vegan Ferrero Rocher Style Nutty Choc Balls
June 24, 2022
LoveRaw, the UK's fast-growing plant-based chocolate brand, announces the launch of its latest NPD – Nutty Choc Balls…