Six months after the initial release of the Impossible Foods sausage patty, the California brand announces it will make the product available to all US restaurants through its distribution channels including Dot Foods, Sysco, and US Foods. This means that over 20,000 foodservice locations will have the option of serving the sausage.
CEO Pat Brown has stated on various occasions his mission to completely remove animals from the food system by 2035. His company is going about achieving this through a number of means: the products are now available DTC with free delivery; it increased its retail distribution to 1,700 Kroger stores and announced a 500% retail expansion; and further back in March announced plans to drop prices significantly for consumers.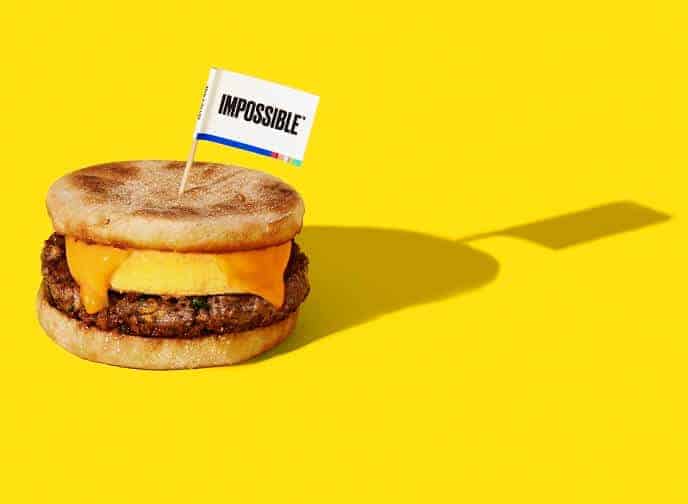 According to QSR, the Impossible Sausage is the first all-new successor product since the market launch of the Impossible Burger in 2016 and was first introduced to the market as a component of Burger King's Impossible Breakfast.
After Burger King became the first American restaurant to offer the plant-based sausage patty, CNBC outlined on Monday that comparable chains and independent restaurants are now being given the opportunity to include the sausage on their menus and in their recipes.
"It was never just about the burger," Impossible Foods CFO David Lee said to Fortune. "We intend to be a very large part of the entire meat industry."