VeganTemps brings together vegan candidates seeking temporary work with vegan companies seeking to fill temp vacancies. Launched this week, it is the first service worldwide dedicated to the rapidly increasing market of temp opportunities in the vegan community.
VeganTemps makes it easy for individuals who look for a temp role to connect with ethical businesses. It reduces the search cost for both individuals and companies, and helps maximise the positive outcome that can be achieved jointly – personal development, business growth, advocacy. VeganTemps is the second service created by the London tech startup Xarista. The vegan tech pioneers launched their service The Vegan Filter, for faster vegan shopping on retail sites such as Sainsbury's and Holland & Barrett, last month.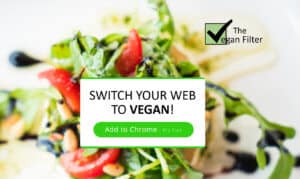 With go-live just ahead of summer break, VeganTemps speaks particularly to vegan and ethically conscious students and graduates. Individuals can choose between a range of business domains and on-site or remote placements, and are matched to the most relevant businesses.
'The next generation looks for the next generation businesses', says Isabella Aberle, creator of VeganTemps. 'It's in vegan businesses where they can combine their passion and commitment to do good, with gathering professional experience in a fast-paced environment – and more and more often from wherever they are.' With a tradition in temping and one of the highest concentrations of small businesses worldwide, the UK is the perfect home base for VeganTemps. However, candidates applied from as far as Australia.

As many vegan businesses are self-funded micro teams, resourcing in the early days can be a challenge. A lot of vegan businesses demonstrate initial traction, but lack essential skills or capacity to build out their business activities. While bringing in full-time resource may not be financially viable, temp resourcing is a cost-effective solution. With VeganTemps, finding candidates is quick and easy, and vegan companies are enabled to move that critical step forward.
To list a temp role, visit https://www.vegantemps.com/ or contact [email protected].