As part of a skyrocketing vegan industry, we are reporting more and more on business services focusing specifically on vegan clients. Award-winning reporter, PR executive and vegan entrepreneur Diana Laverdure-Dunetz has now founded Mint Vegan Marketing, as part of her mission to develop vegan businesses into market leaders, propelling a shift away from an economy largely reliant on animal exploitation toward a compassion-based vegan economy.
Mint Vegan Marketing was launched in Florida in order to provide strategic PR, marketing and business-building solutions to small and mid-sized vegan businesses. After serving for ten years as vice president of an award-winning boutique South Florida public relations agency, Diana left the PR agency in 2014 as she found that the values of the firm and its clients no longer reflected her evolving values of veganism.
Obtaining a master's in animal science degree, Ms Laverdure-Dunetz later founded a major vegan dog food movement, Plant-Powered Dog, then created the first vegan dog nutrition summit, the Plant-Powered Dog Food Summit, which included the musician Moby.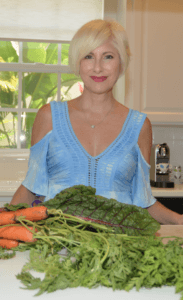 Mint Vegan Marketing launched last month, and through the new enterprise Diana intends to offer PR and business expertise to help vegan entrepreneurs build profitable businesses that create a positive impact for all people, animals and the planet.
"This is an exciting time to be a vegan entrepreneur," says Laverdure-Dunetz. "There is a rapidly growing population of vegans eager to support like-minded businesses, while at the same time non-vegans are becoming increasingly aware of social issues that entice them toward vegan products and services.
"By delivering strategic PR, marketing and business-building solutions that help vegan businesses grow and prosper, my goal is to shift away from an economy reliant on animal exploitation toward a new type of conscious capitalism, where profit and compassion move in tandem. My mission is to change the world one successful vegan business at a time."