US veggie burger brand Actual Veggies announces it has achieved a stunning 338.2% growth in the past year, driven by its online presence and expansion into major retailers. The brand will continue its momentum by unveiling new packaging and launching frozen veggie burgers in a new 4-pack format at Whole Foods Markets.
"It's incredible to see how these burgers have soared in popularity, even amidst a downturn in the plant-based category"
Founded in 2020, Actual Veggies has gained a loyal following for its line of clean-label, chef-crafted burgers made with only whole vegetables, grains, and spices. After appearing on the QVC home shopping channel, the company sold $75,000 worth of products in under eight minutes and has since expanded its retail distribution to thousands of major retail locations, including Kroger, Costo, and The Fresh Market.
Actual Veggies reports it earned $1M in revenue in its first year and is consistently doubling revenue annually.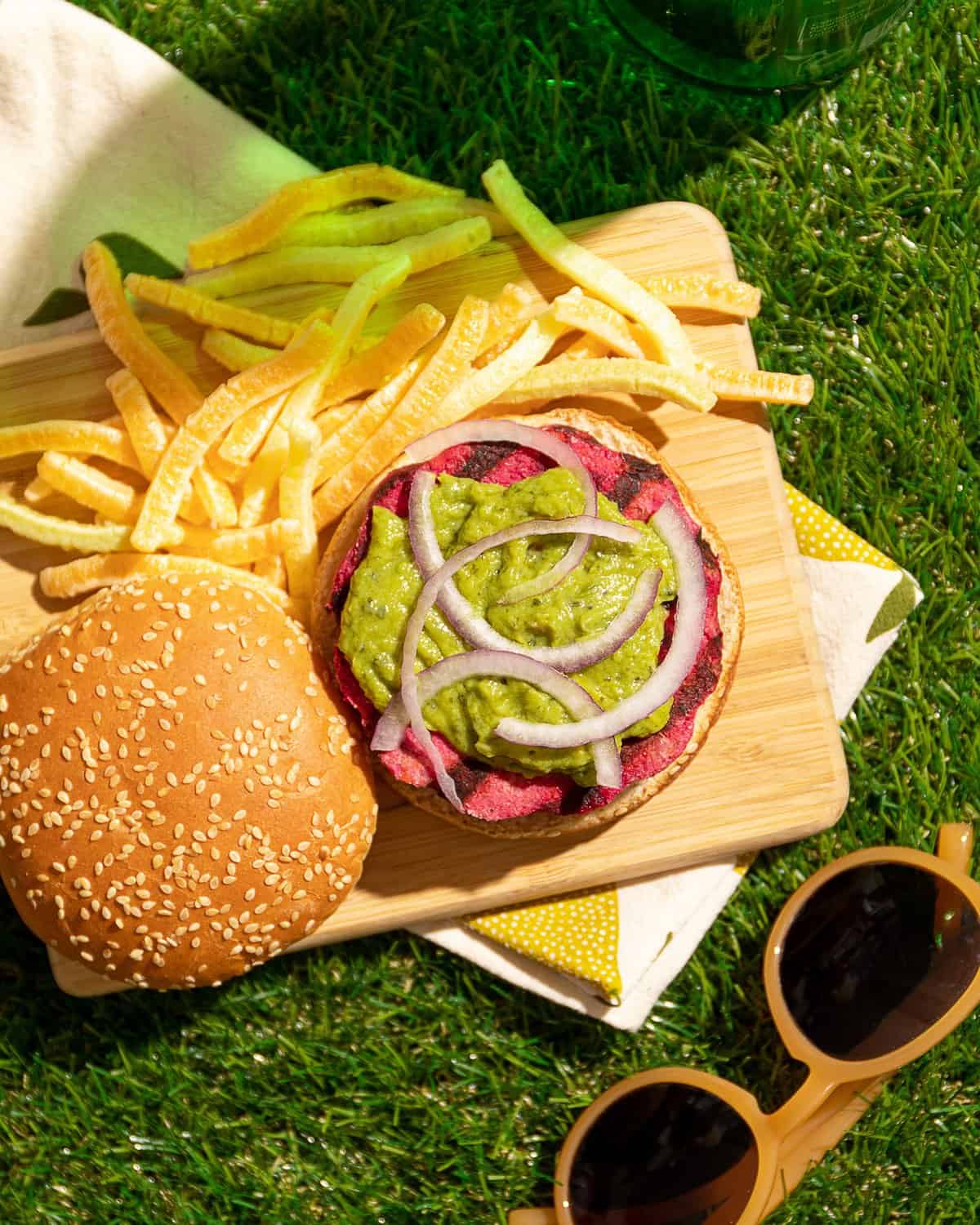 "The speed at which our brand has grown is truly remarkable, and we couldn't be more thrilled with the level of excitement surrounding Actual Veggies," said Hailey Swartz, Co-Founder of Actual Veggies. "Three years ago, we had an idea with big dreams With the support of our consumers and investors, we are eager to continue leading the charge in redefining the plant-based protein industry, offering clean-ingredient, veggie-packed burgers."
New branding and Whole Foods launch
Continuing its strong growth trajectory, the company is now expanding to Whole Foods Markets, where the brand's Black Bean Veggie Burger and Super Greens Veggie Burger will be available in new 4-patty packs inside the frozen aisle.
The company has also revealed a "revitalized" logo, new product names, and updated packaging that highlights the main ingredients and flavor profile of each burger. Consumers can still find Actual Veggies' other products in a two-pack tray at select retailers in the refrigerated section.
Actual Veggies has raised $5M in funding from investors that include rapper Post Malone's Electric Feel Ventures, Big Idea Ventures, Vanterra, New Fare Partners, former Whole Foods Market Co-CEO Walter Robb, Hannah Bronfman, and soccer player Kieran Gibbs.
"Significant milestone"
"Our nationwide launch at Whole Foods Market stores is a significant milestone in our journey and an integral part of Actual Veggies' mission," said Jason Rosenbaum, Co-Founder of Actual Veggies. "It's incredible to see how these burgers have soared in popularity, even amidst a downturn in the plant-based category. By making our veggie burgers available to a wider audience, we take an exciting step forward in our goal of offering more nutritious and flavorful burger options that incorporate fresh farm-grown vegetables."