Only a few days after becoming the first company to seek regulatory approval for cultivated meat in Europe, the Israeli company Aleph Farms announces it has submitted a pre-market authorization dossier to the Food Standards Agency (FSA) to launch cultivated beef steaks in the UK.
The news comes just in time to celebrate tomorrow's anniversary of the world's first-ever cultivated beef burger, developed by Dr. Mark Post and presented in London ten years ago. Since then, the industry has achieved various milestones in bringing cultivated meat to consumers.
While Aleph Farms seeks to launch Aleph Cuts in the old continent, cultivated meat has been available in Singapore since December 2020. And with recent FDA approvals, US consumers can try cultivated chicken at China Chilcano restaurant or at Bar Crenn.
According to Didier Toubia, the CEO of Aleph Farms, it will take a few years to obtain official approval in the UK, but the potential for success and growth in the UK market is significant. "We look forward to continuing to work closely with the regulatory authority to ensure full compliance with safety requirements. Together, we will build trust with our UK diners and provide them with delicious and new culinary experiences," shared Aleph Farms on social media.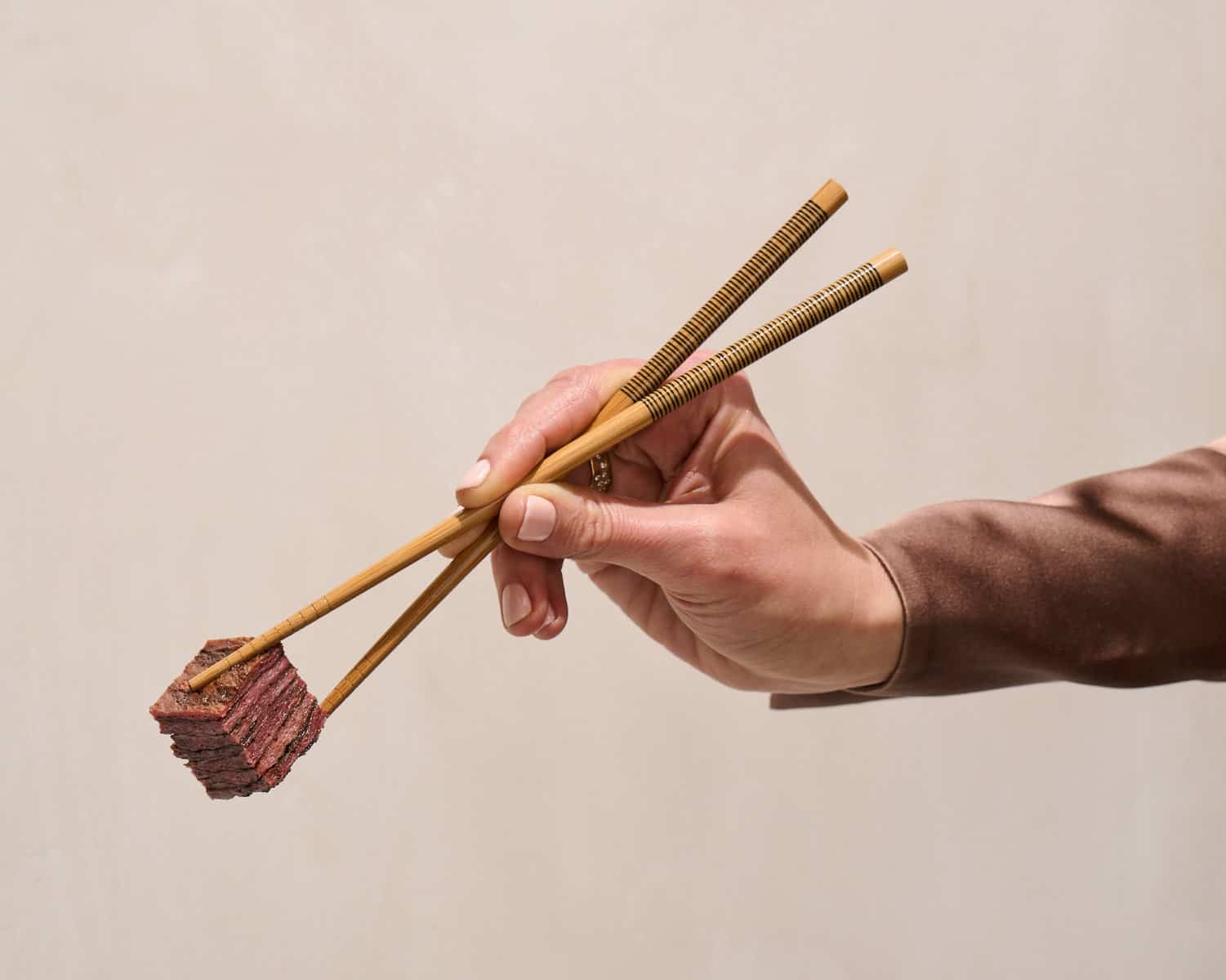 Cultivated meat in the UK
According to the Good Food Institute Europe, the UK follows the EU's regulatory framework for novel foods. To commercialize a cultivated meat product, the FSA must approve it first. The process includes a thorough and evidence-based assessment of the safety and nutritional value of the novel meat. It is estimated to take at least 18 months. But the FSA is reevaluating its approval process for novel foods to bring novel sustainable proteins to market faster.
To date, the European Food Safety Authority has not received pre-market applications for cultivated meat products, and the FSA has only received Aleph Farms' dossier.
In the last year, the UK has been promoting food innovations, supporting pea and amaranth projects, but specially cultivated meat. The UK government invested £12 million into a new hub for cellular agriculture called CARMA to help the country lead the world in delivering secure food supplies, such as cultivated meat.
Seth Roberts, policy manager at the GFI Europe, said: "It's great news that the UK has received its first application to sell cultivated meat. Once approved by regulators, British consumers will be able to enjoy their favorite beef dishes, made in a way that could slash climate emissions and create space for more sustainable farming. Cultivated meat represents a huge opportunity for the UK to enhance its food security and create future-proof green jobs.
"But it's crucial that the UK stays on track with its planned reforms to the novel foods regulatory framework. Several British cultivated meat companies are making great progress, but are considering launching their products overseas. The Food Standards Authority should accelerate constructive conversations with industry, scientific experts and consumer groups to inform a trusted, innovative framework for sustainable proteins that enables them to deliver on their climate benefits," he added.