The Alliance for Meat, Poultry & Seafood Innovation, or AMPS Innovation, was formed last week, 29th August, to represent the cell-based meat, poultry and seafood industry, and to accelerate this area of foodtech into the mainstream. The alliance at present involves five companies, three from cell-based meat and two from seafood, who will lobby in Washington to educate about and promote cell-based products.
Quartz comments on the move, "First, it's a signal that cell-culturing technology—which creates real meat by growing cells from animals, eliminating the need to slaughter them—is close to a point where it can be introduced to the wider consumer market."
The five companies, according to the publication, are: Memphis Meats, JUST Inc., Fork & Goode, BlueNalu and Finless Foods, all of whom have been reportedly meeting for a year to discuss common issues.  The formalised alliance has taken place so that progress toward market introduction can take place at a faster rate.
Unified voice
It is likely that the aim of the group will be to formulate a unified message which would in turn help such companies respond to regulatory procedures from the US Dept of Agriculture and the FDA. A single voice on such issues will provide authority as opposed to each firm representing themselves alone.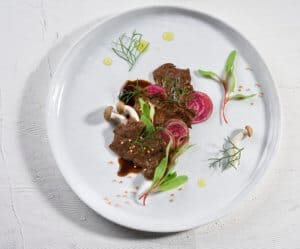 Andrew Noyes from JUST said that the cell-based industry needs to "separate fact from fiction," and stated to Quartz that they, "need to talk to folks who are consumers and folks on the hill … about the industry and the products that we hope to bring to market, that they will be safe and transparent."
At present the companies represented in the alliance are all based in North America, however Aleph Farms from Israel could potentially become involved, as well as Future Meat Technologies, also from Israel, along with Mosa Meat, the Dutch startup Mosa Meats, which created the world's first cultured hamburger.
For further information on the alliance, there is a resources page here.