North Carolina plant meat producer Barvecue announces it has achieved B Corp certification, which it says reflects its positive commitment to corporate development and governance.
The news closely follows Barvecue's announcement of the closing of its seed round with the funds invested to support continued growth of its retail and foodservice business and the maintenance of its Carolina Smokehouse production facility.
Barvecue joins B Corp community of 6,300+
To become a certified B Corporation, companies undergo an assessment of the impact of their operations and business model on their employees, customers, communities, and the environment. In doing so, they must achieve a minimum score of 80 points on the B Impact Assessment. Barvecue announces that it has achieved an overall score of 111.9 with the highest possible score being 200.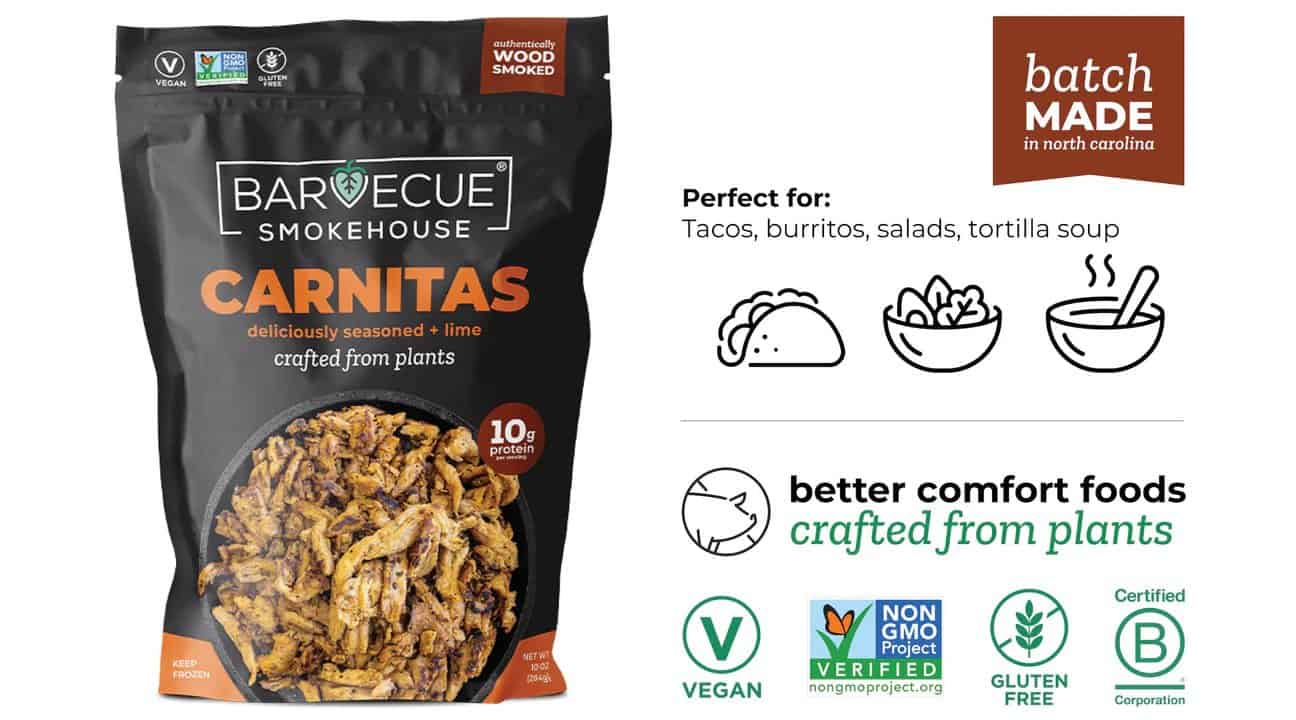 The B Corp certification logo will appear on Barvecue's new packaging, which will be launched at the end of June. The new design will highlight several features of Barvecue, including "Authentically Wood Smoked", "Crafted from Plants" and "Batch Made in North Carolina".
Barvecue's Pulled BVQ and Carnitas are currently available in over 1,100 grocery shops across the US and its best-selling foodservice product (Naked BVQ) will soon be available at retail, rebranded as Naked Shredded Chicken. The Carnitas are noteworthy, being one of the first Hispanic-inspired vegan meat products to be widely available in US grocery stores.
Kelsey Joseph, Director of Business Development, said, "Barvecue makes better, plant-based comfort foods. The B Corp certification demonstrates our commitment to sourcing clean ingredients from quality suppliers, efficiently managing our manufacturing process and caring for our stakeholders. We look forward to introducing our Naked Shredded Chicken, B Corp certification and refreshed packaging design to our customers."
For more information visit barvecue.com