Twice as much protein as tofu, twice as much fibre as an apple and as much iron as beef: Better Nature wants to conquer the German meat alternative market with its tempeh products.
Tempeh consists only of fermented soybeans, water and a mycelium starter culture. It is also extremely versatile: unlike tofu, tempeh takes on flavours quickly and requires little marinade. This makes it particularly suitable for meat-free dishes, from curries and stir-fries to sandwiches and salads.
In the UK, tempeh is already experiencing strong market growth, and the startup also recently launched in Swiss retail. Now Better Nature is bringing its tempeh products to Germany: at REWE Nord, the Tempeh Pieces are available as bite-sized, ready-marinated bites in Mediterranean, Curry and BBQ varieties.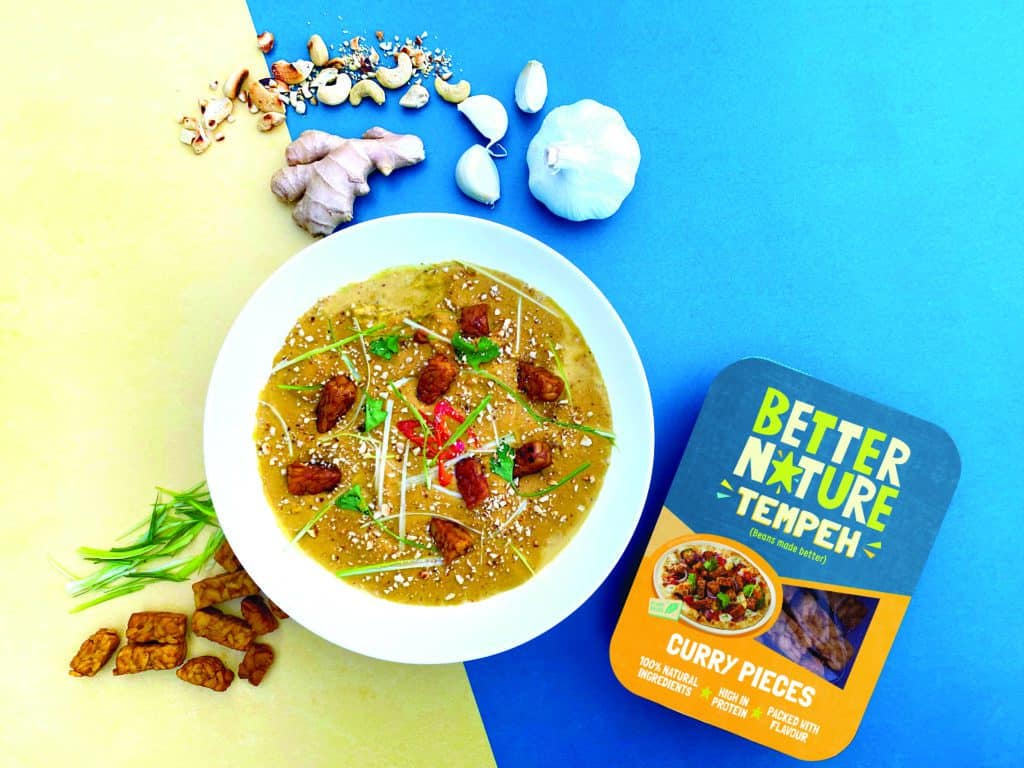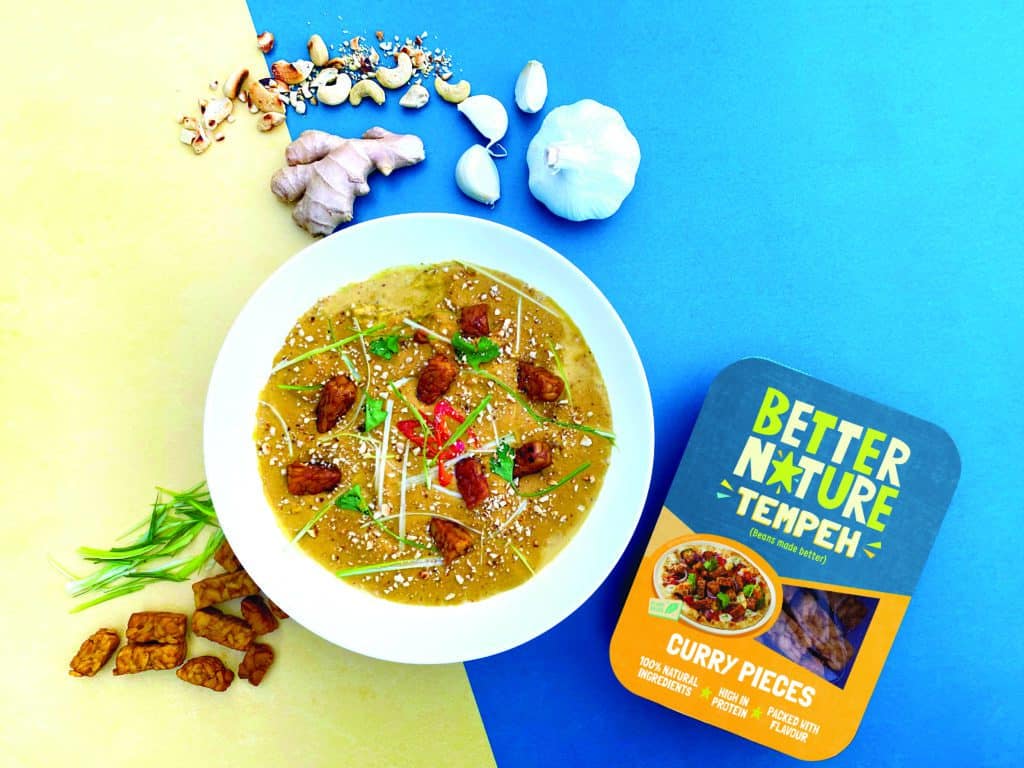 Tempeh as a full-value meat substitute
Because it is made from whole soybeans, tempeh is firmer and more meat-like than tofu – but only minimally processed. "Fermenting even increases the quality of the soy protein, which is already wholesome and comparable to animal protein," explains founder Dr Driando Ahnan-Winarno. The nutritionist grew up in Indonesia and did his PhD on tempeh in the USA before founding Better Nature with three friends.
Tempeh is also gluten-free and good for the gut: "The many fibres feed intestinal bacteria that help with digestion," says Dr. Ahnan-Winarno. "The immune system is stimulated and the bioavailability of nutrients is increased, including vitamin B2, iron and phosphorus as well as protein."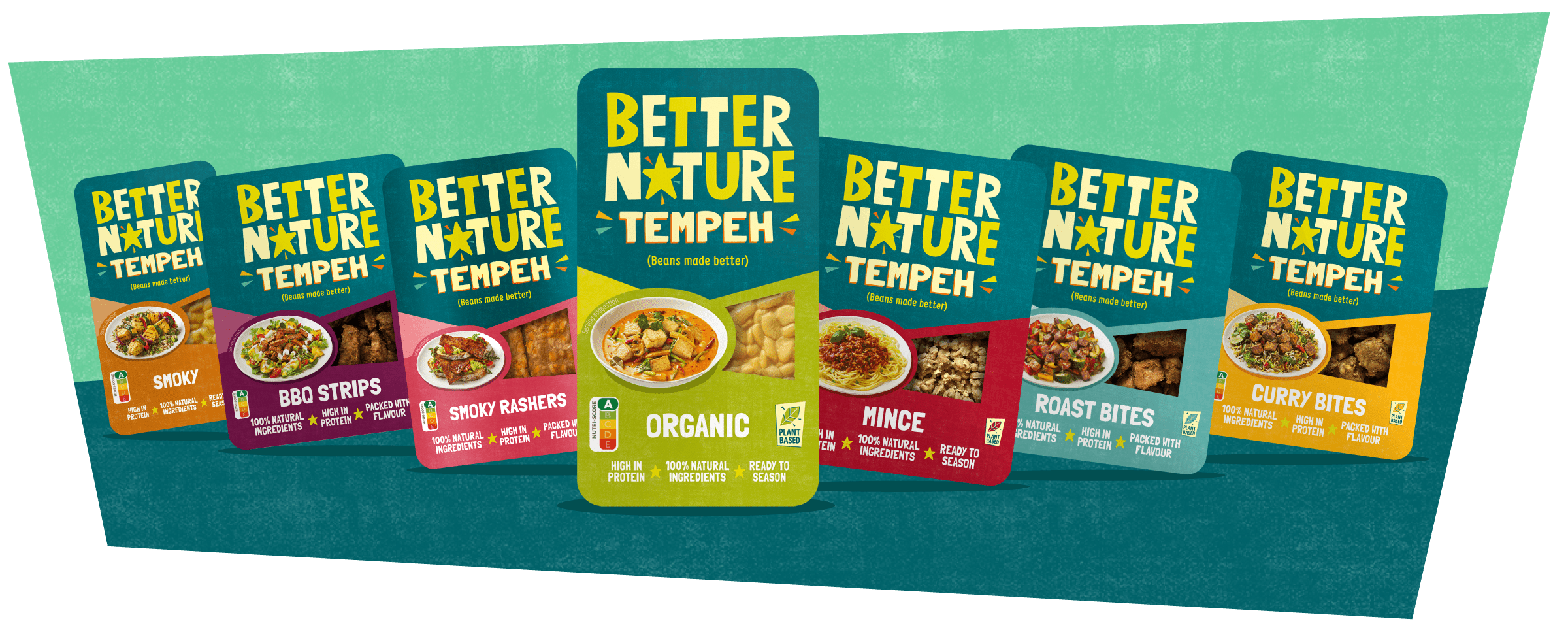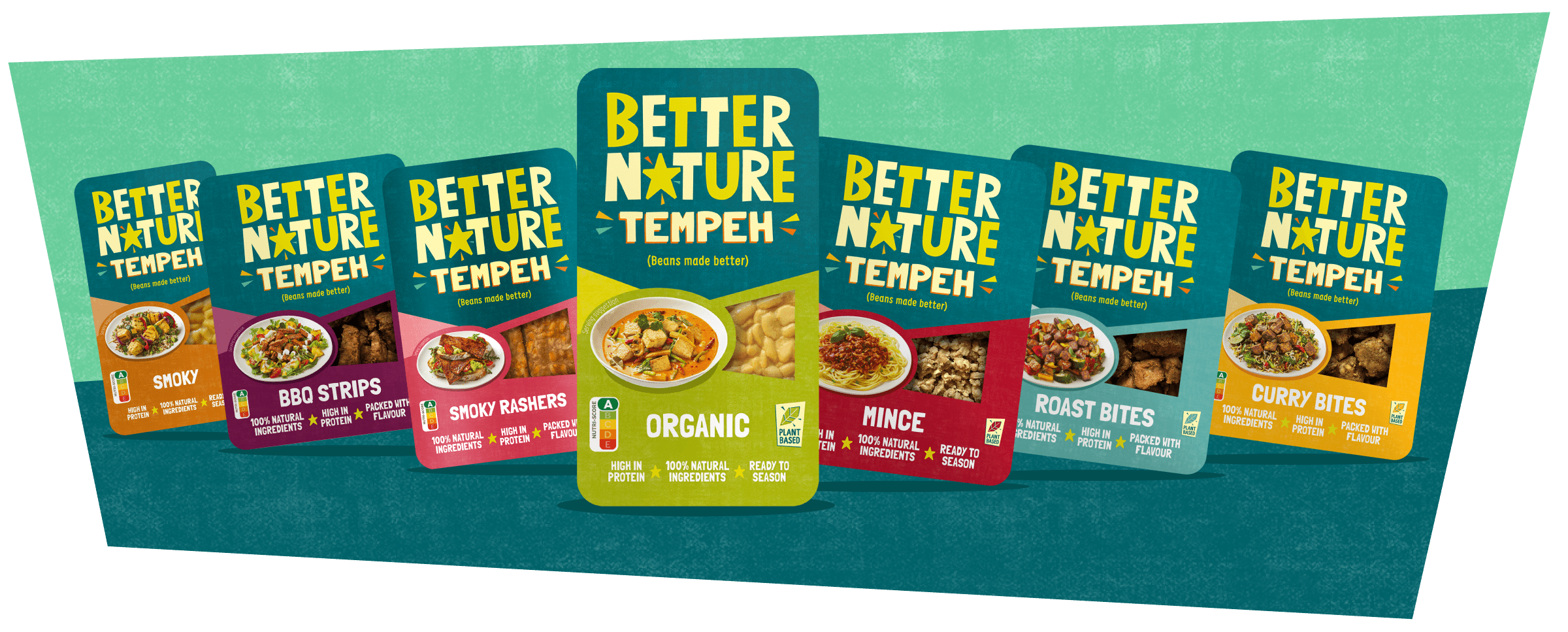 Good for people and the environment
"We want many more people to enjoy tempeh," says Dr Ahnan-Winarno. The superfood, which was invented 300 years ago in Indonesia, is not only healthy, but also very environmentally friendly: its production produces 94 percent less CO2 than beef, and it requires much less land, water and energy. Better Nature offsets the CO2 for tempeh production: thanks to CO2 offsetting, tempeh from Better Nature is produced in a climate-neutral way.
In addition, the young startup donates one percent of its turnover to YUM – Yayasan Usaha Mulia. The organisation supports health projects in Indonesia and works with Better Nature to combat malnutrition. "We want to enable as many people as possible to live healthy and happy lives," said. Dr. Ahnan-Winarno, "because that's all that really matters."