UK based tempeh brand, Better Nature, announces the launch of a nationwide initiative to help support those in need during the COVID-19 crisis. The company is sending out 15 free Tempeh Care Packs per week to those who are vulnerable, self-isolating or feeling financial strain.
Better Nature is asking their followers to nominate those, including themselves, who have been significantly affected by the Coronavirus. Each week, the first 15 nominees will receive a free Tempeh Care Pack to include four tempeh products, a card with recycling and recipe tips as well as a handwritten, personalised note from Better Nature and the name of the person that nominated them. Each pack contains enough tempeh for eight meals and each packet of tempeh can last for at least ten days.
Better Nature will continue sending out free packs on a first come first served basis for the next four weeks. The last pack will be sent out on 17th April. In doing so, the company aims to help at least 75 households.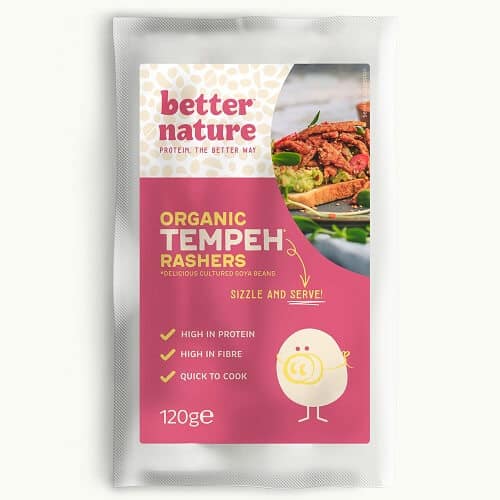 Elin Roberts, Co-Founder and Head of Marketing at Better Nature comments, "At Better Nature we're all devastated by the impact Coronavirus has had on so many members of society. Beyond the fear of the virus itself has come the economic impact. Many are suffering from increased anxiety about where or how they might get their next meal, which hasn't been helped by all the panic buying.
We want to do what we can and spread some much-needed joy and positivity by providing people with a nutritious and easy-to-cook protein source to help cheer them up. Our Tempeh Care Packs will give them some inspiration in the kitchen, perhaps teaching them something new as well as keeping them nourished during this difficult time."
On top of the Tempeh Care Packs, Better Nature will be partnering with freelancers who have lost a big chunk of their income due to the virus, to offer virtual mindfulness, breathing and exercise classes on their Instagram page @betternature_ as well as a 10% discount code TAKEADEEPBREATH for their online store.