Beyond Meat recently announced that it is distributing its patties to retailers at a reduced cost for consumers this summer, at $15.99 for a box of ten burgers ($1.60 per patty). CEO Ethan Brown recently stated that the company's plan is to "underprice" animal meat within five years.
Speaking to Yahoo Finance, Brown said: "We set this goal 18 months ago (pre-pandemic) that in five years we would be able to underprice animal protein in certain categories, and we feel that we're well on our way to doing that."
Additionally, a new production facility in the Netherlands is scheduled to open later this year which will inevitably bring down prices for the European market. Beyond is also working on inroads to China, this includes the appointment of Micky Pant, former Yum! China CEO, as a senior advisor, to help navigate this path.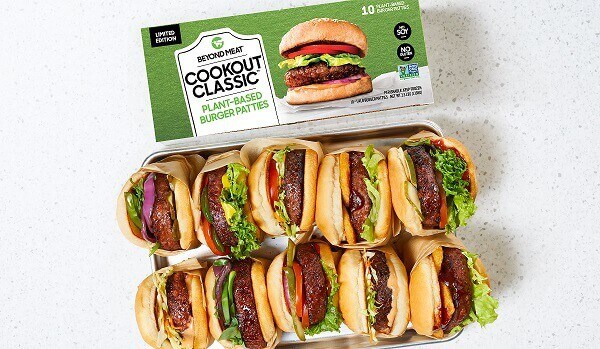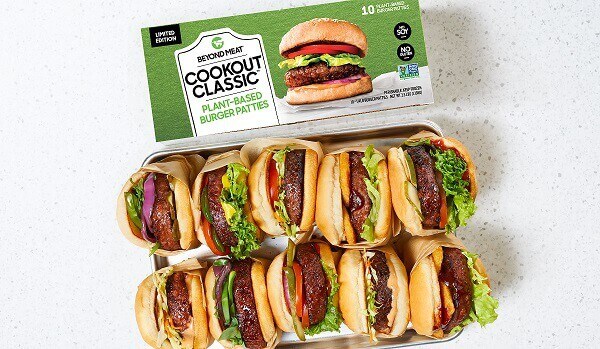 The value pack launch should enable more people to try the product and it is attractive for meat eaters; CNN recently reported that prices of beef and veal in the USA have risen 11%, fish, poultry and eggs rose 3.7% from April to May, which is the largest ever monthly increase, according to the Bureau of Labor Statistics. Animal meat processing plants have also had increased media attention as the spread of COVID-19 has wiped out production in some plants across Europe and the USA. The BBC (UK) recently reported that hundreds of workers have tested positive for coronavirus at meat processing plants and abattoirs.
Brown went on to tell Yahoo Finance that Beyond hasn't experienced the same level as difficulty as the animal meat industry, an example being that it doesn't have crowded assembly lines in production. Beyond's production process has a lower human touch as it is not separating pieces of meat, giving them much more spatial advantage.
Listen to our recent interview here, where Elysabeth Alfano talks to Beyond Meat's Chief Growth Officer Chuck Muth to find out more developments.