Beyond Meat Inc has just released its Q2 financial results. The company has had to evolve rapidly this year as a sizeable chunk of its products was destined for the foodservice industry, which of course shut down globally as lockdowns took hold. This has had a negative effect but Beyond is fighting back.
Shares in the company fell 8% in premarket trading this week following the Q2 results. The company is pressing on, however, as it focuses on its growth in the retail sector, which has gained strength, and expansion to foreign markets, i.e. Europe and Asia.
Bloomberg reports: "The speed of the shift away from restaurants forced the company to repack products that were originally intended for the foodservice industry for retail sales — at a cost of $5.9 million. Chief Executive Ethan Brown said those repacking costs were the primary factor pulling down gross margins, which were 29.7% of net revenues, compared to 33.8% in the year prior."
Cookout Classic
™ value pack, which
significantly reduced the price
of the Beyond burgers, accounted for 16 points of the year-over-year volume growth in its U.S. retail business and these packs only reached stores in the last two weeks of this quarter, according to CEO Ethan Brown.
A Market Watch summary explains: "The company reported a fiscal second-quarter loss of $10.2M, or 16 cents a share, compared with a loss of $9.4M, or 24 cents a share, in the year-ago quarter. After adjusting for stock-based compensation and other factors, Beyond Meat reported a loss of $1.2M, or 2 cents a share, compared with $2.3M, or 5 cents a share a year ago. Revenue improved 69% to a record $113.3Mfrom $67.3M a year ago."
The company's 2020 outlook, previously provided on February 27, 2020, remains suspended until further notice, due to uncertainty created by COVID-19.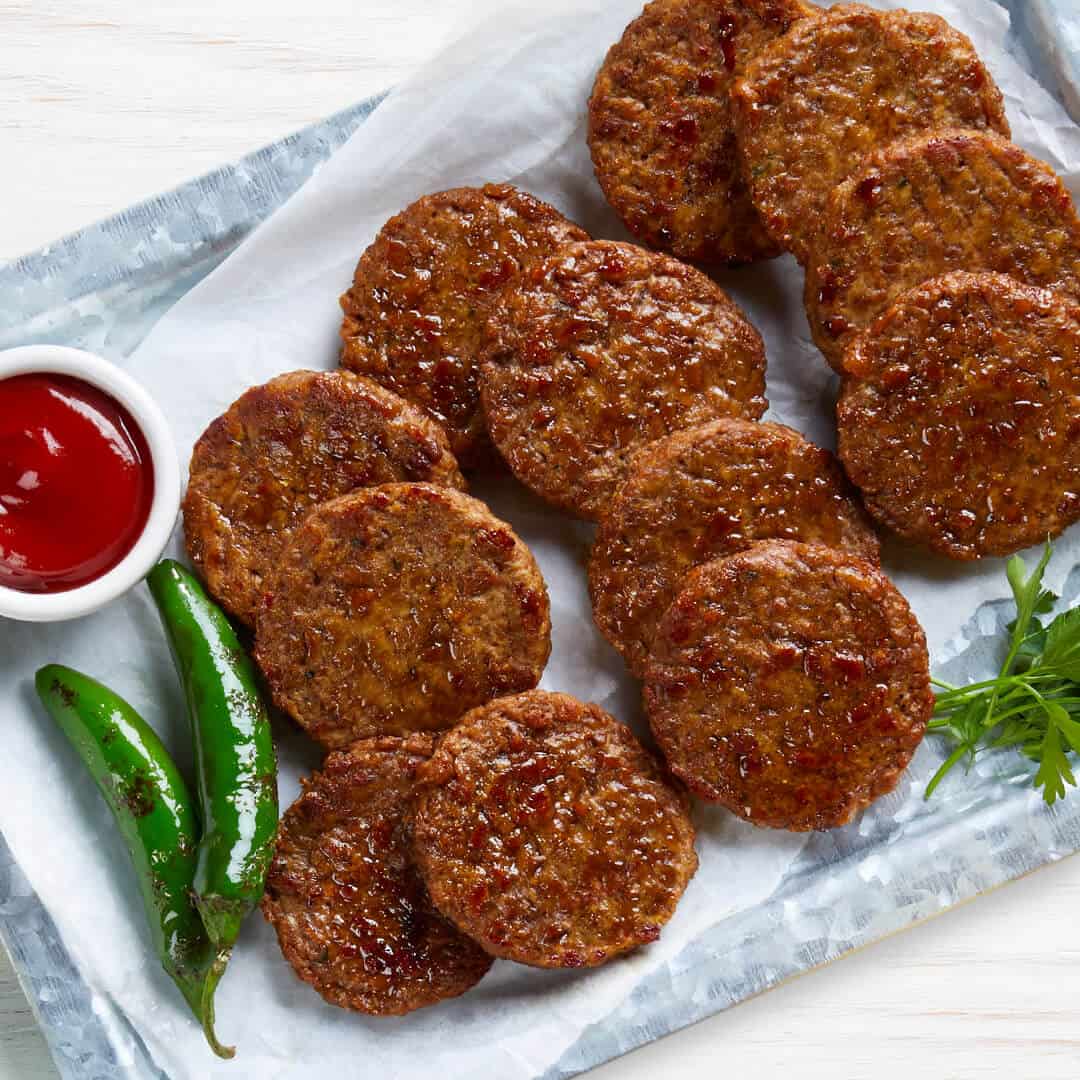 Beyond Meat President and CEO Ethan Brown commented: "Throughout the quarter, our brand experienced an enviable combination of consumer trends – increasing household penetration; increasing buying levels per household; and strong repeat purchase rates of nearly 50%, well above the success threshold for consumer packaged goods. Further, we forged ahead with our long-term growth strategy. We invested in expanded operations and sales in the EU and Asia, in innovation, and in targeted pricing measures during this period of high beef prices."
Mr Brown concluded: "We look forward to continuing to serve our consumers and customers alike as we all hope for a resolution to the COVID-19 pandemic."