Beyond Meat announced yesterday that shareholders are offering secondary shares at a rate of $160 in order to pass profits to early investors and raise $40 million for expanded production. The rate represents a discount of 18.6% compared to the previous closing price.
Shareholders who bought a stake after Beyond's 700% IPO gain are selling 3 million of the 3.25 million shares already sold, according to Bloomberg, amounting to proceeds of $480 million. The company has raised around $40 million from the deal, with the Bloomberg report stating that shares have since fallen by 6% in post-market trading.
The development allows shareholders including CEO Ethan Brown to take profits from the enormous success of the BYND stock, which was said to be the most successful stock market launch in two decades.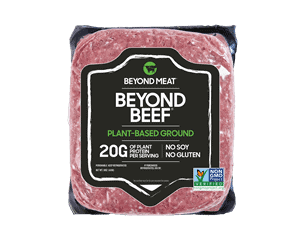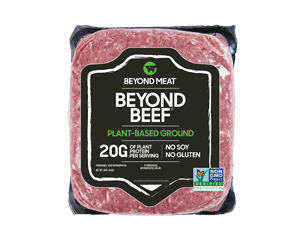 Since the IPO on 1st May, the stock price has been boosted by a number of deals and partnerships in what has become known as the Beyond Effect. For example, Blue Apron partnered with Beyond around a fortnight ago causing its shares to rise by 22%. Similar effects were seen with Famous Daves, whose shares rose by 10%; El Segundo; Dunkin; Carls Jr, and Tim Hortons in Canada.
Also, this June the company announced the retail launch of its ground beef product which rolled out across Amazon.com, Whole Foods, Kroger, and Safeway stores, causing a rise in stock price of 4.3%. Vegconomist will continue to report on the progress of the Beyond Meat craze and its widespread effects, such as the rise in popularity of pea protein.