Beyond Meat (NASDAQ: BYND) is making significant changes to its leadership following the departure of Chief Operating Officer Douglas Ramsey on Oct. 14th, according to the company's 8-K investor documents. Beyond is also appointing Lubi Kutua as its new Chief Financial Officer and shifting top personnel in other roles including principal accounting officer and SVP of operations.
"Beyond Meat is implementing measures to drive more sustainable growth"
Ramsey, who was suspended from Beyond on Sept. 20th following an altercation at a college football game, formally resigned from the company on Oct. 14th, according to documents.
In addition, current CFO and treasurer Phillip E. Hardin is exiting the company to "pursue other opportunities" reports Fortune. In a statement, Beyond shared Hardin will remain employed with the company through Oct. 28th to assist the transition, noting, "His decision did not involve any disagreement on any matter related to the company's operations, financial reporting, internal controls, policies or practices."
Hardin is being replaced by Lubi Kutua, Beyond Meat's VP of financial planning, analysis and investor relations. Kutua, who has previously served at Goldman Sachs and equity firm Jefferies LLC, was formally promoted as CFO on Oct. 13th.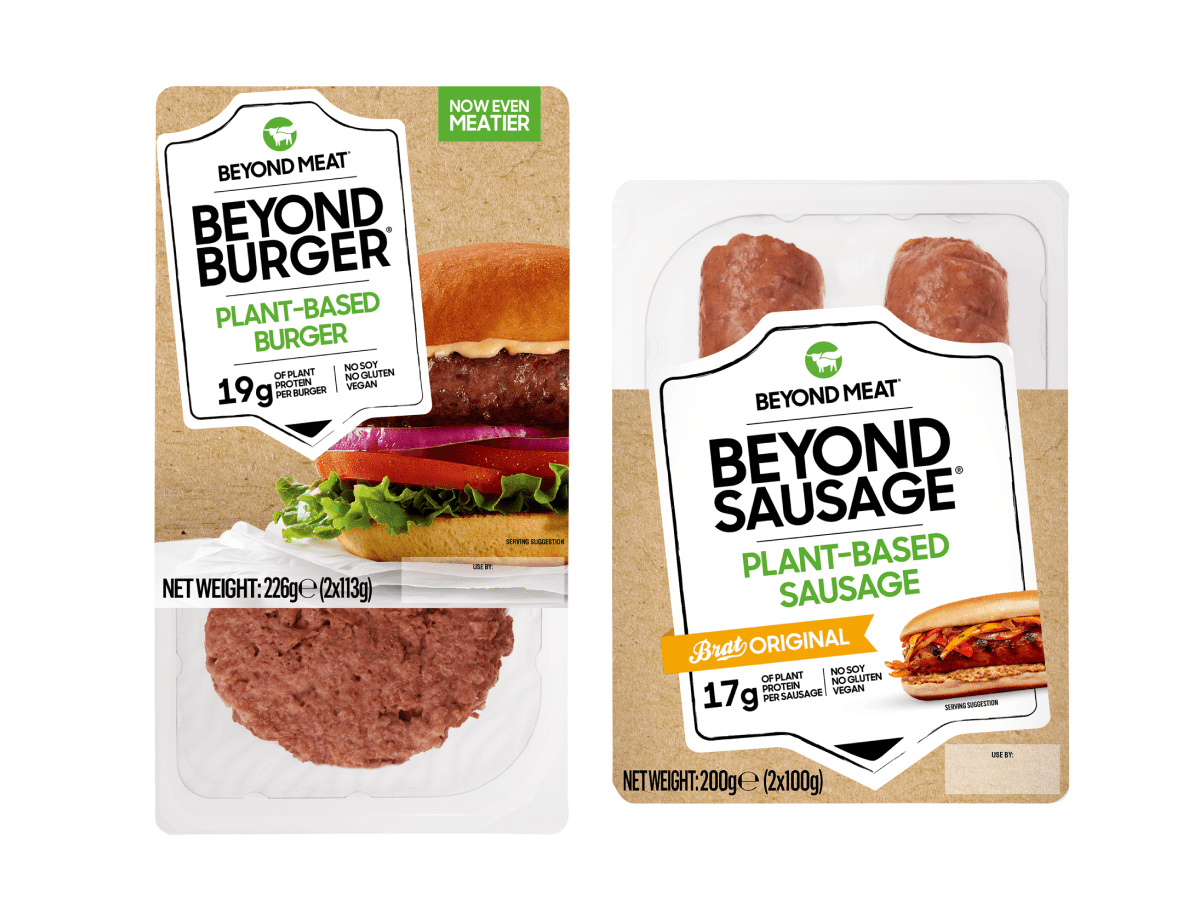 Cutting costs
In further changes, Beyond's Vice President and corporate controller Henry Dieu is now principal accounting officer, while Jonathan Nelson has been appointed SVP of operations to lead operations and supply chains. Deanna Jurgens, the president of North America and global chief growth officer is also departing, and the role is being eliminated.
The change in leadership comes as Beyond recently took further cost-cutting measures by reducing its global workforce by 19%, or about 200 employees, as it weathers a tough economic climate.
"Right-sizing" the company
"Beyond Meat is implementing measures to drive more sustainable growth, emphasizing the achievement of cash flow positive operations within the second half of 2023," said Beyond Meat President and CEO Ethan Brown in a statement.
He added, "We believe our decision to reduce personnel and expenses throughout the company, including our leadership group, reflects an appropriate right-sizing of our organization given current economic conditions. We remain confident in our ability to deliver on the long-term growth and impact expected from our global brand."