The innovative Canadian brand ​Happy Planet is expanding its oatmilk portfolio with a new ​Barista Edition Oatmilk ​and ​Chocolate Oatmilk which are now available across the US. ​This category saw a +425% growth from last year and continues to surge in popularity, with over ​50% of Americans now purchasing dairy-free milk.
The sustainability-focused company is on a mission to make the planet happier and its oatmilk offering is just one of the steps it takes to achieve this. Adding to the existing Original and Vanilla flavors, Barista Edition and Chocolate Oatmilk launched last month and are now available in natural food retailers, cafes and grocery retailers across the USA.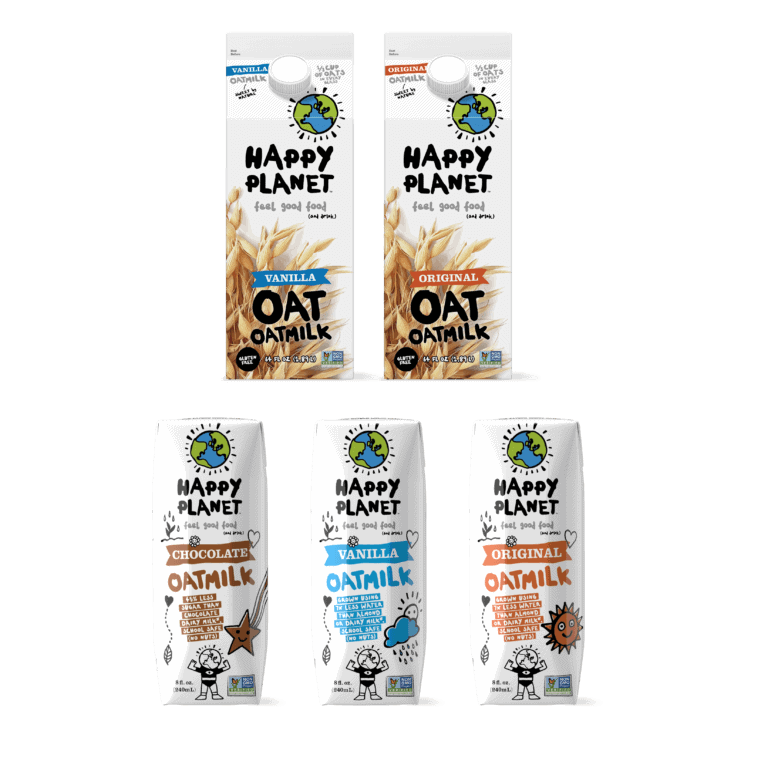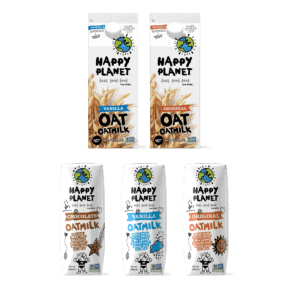 Chocolate milk is still a childhood favorite for many – in fact,​ 71% of the milk served in (North American) schools is flavored. The issue with the majority of chocolate milk is the sugar content; however Happy Planet's chocolate milk contains 45% less sugar than regular dairy-based chocolate milk, Non-GMO Verified, vegan-friendly and dairy, soy and gluten-free.
In support of their eco-friendly mission, Happy Planet's sustainable oatmilks are made with seven times less water than almond or dairy milk, and grown by Canadian farmers who only use sunshine and rainwater to grow their gluten free oats, and without the use of common pesticide glyphosate. The company takes a step further by using plant-based packaging for their cartons and donating over 100,000 servings of food to local food banks each year.
"The movement towards sustainable food options is not a quick-passing food trend," says Rex Sheehy, President of Happy Planet. "Our consumers feel increasingly passionate about taking care of our planet, and we as a brand share that passion."