As we reported last week, UK dairy group Meadow Foods revealed it has invested £4 million in a new facility with the manufacture of plant-based products including milk, cream, yogurt, soft cheese, custard, and sour cream expected to begin before the end of this year.
Meadow Foods tells us that the new facility will be based in the UK at the Chester Head Office. "We are investing in a completely new and segregated area. The build began in January and is expected to be producing products towards the end of the year."
Meadow Foods' CEO Mark Chantler spoke to us about the group's venture into the plantbased space. When asked about the motivation for the entrance into the vegan category, Chantler said: "We have been conducting research into the plant-based category for a number of years and have seen a growth in the demand from consumers and our customers for more choice and new products to suit changing lifestyles. Our expertise puts us in a great position to develop such products that offer the right balance in terms of quality, taste and texture."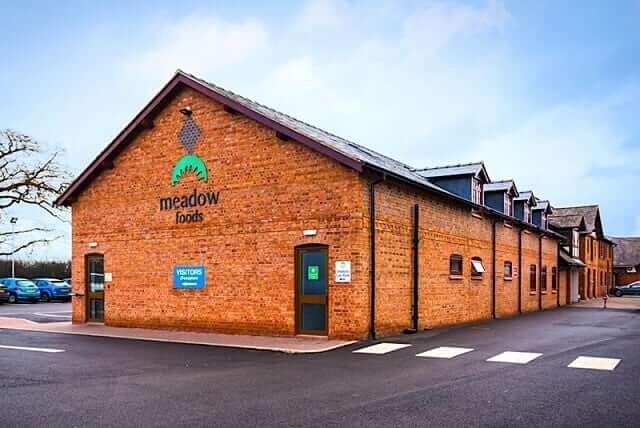 The CEO cites research from Innova Market Insights in that volume sales of plant-based drinks sold directly or via food service now represent 5% of total milk consumption. "In addition, market reports show 46% of UK consumers tried plant-based alternatives at least once last year."
"Due to this growth in plant-based products, we are building facilities with three lines enabling us to supply industrial ingredients, foodservice, and own-label products. Feedback from our customer base has also highlighted that there is a shortage of UK based manufacturers with the ability to produce an extensive plant-based range at high volumes. With this in mind, our facility will have an annual capacity of 14,000 tonnes."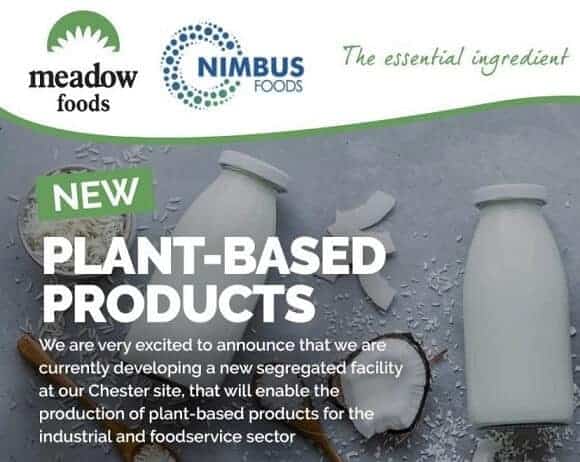 We asked about Meadow Foods' upcoming plant-based portfolio and which ingredients the products will be based upon. "The base recipe for the range consists of a bespoke blend of oats, coconuts and rice and we have been developing a range of products including milks, creams, yogurts, and custards. There are also plans to develop and manufacture soft cheese, sour cream and a mousse, which would see us at the front line of innovation in these categories."
Vegconomist wishes to make it clear that while we absolutely do not support the dairy industry, we do support a company's decision to produce plantbased products and enter the category. As Dr. Jane Goodall announced to EU politicians this week, the food system must change, and it must change urgently and immediately.