Chilean food tech company NotCo is the leading contender for the plant-based market in Latin America, developing dairy and meat substitutes. According to a recent article by TechCrunch, NotCo is soon to launch onto the Brazilian market and will soon be worth $250 million, emphasizing the relevance of the Latin American market.
According to Tech Crunch, NotCo is about to close a $85 million investment round, likely to include L Catterton Partners (consumer brand-focused private equity firm) and Future Positive Capital ( technology and European-focused investment firm), which would raise the total investment to $250 million. The list of previous investors in NotCo include Bezos Expeditions, the personal investment firm of Amazon founder Jeff Bezos, the London-based CPG investment firm, The Craftory; IndieBio; and SOS Ventures.
As reported in February, the company expanded beyond Not Mayo and its other lines into the plant-based meat sector with its Not Meat product, which has already been incorporated into the plant-based Rebel Whopper for Burger King Chile and the Vegan Royale pizza by Papa John's Pizzerias in Chile. According to the Tech Crunch article, the brand's vegan Whopper at Burger King sells 48 sandwiches per store per day which outperforms Impossible Foods per-store sales.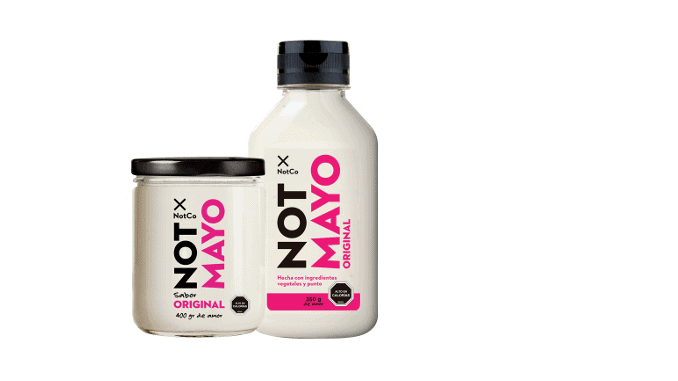 According to the NotCo website, the company was founded in March 2017 with the aim to create "plant-based food that looks, smells, functions and tastes better [than] animal-based". Since then, several product lines were developed, including Not Mayo, Not Ice Cream and Not Milk, which are already sold in over 800 locations across Latin America.
Chile and Argentina are NotCo's most established markets, but the company is increasingly entering Latin America's largest market, Brazil – signing a major deal with Burger King to be the chain's supplier for plant-based burger patties. Already in May last year, NotCo announced to make Brazil its primary market, saying that: "We are betting Brazil is to become our biggest market."
Read our latest article about NotCo: NotCo Closes Series C Round with an Impressive $85M, Will Expand into USA