Culcherd, a Canadian dairy-free brand owned by Above Food, announces a strategic rebranding, including a new package design that better reflects the role of artisanal ingredients in the company's products.
"We bring a ton of passion and innovation to our dairy-free cheeses and butters"
Featuring a fresh and sophisticated look, the new packaging focuses on the real ingredients in Culcherd's flavor-forward line of plant-based dairy products, which includes various cheeses and butters. Culcherd's products are made with simple, organic ingredients using both traditional and modern artisan techniques. Its fermented, cultured foods are also rich in nutrients, with the cheeses containing 1 billion CFUS of probiotics per serving.
Culcherd notes that sustainability is a core part of the company's mission, and the latest packaging seeks to minimize waste by using recyclable paper and plant-based inks for the outer packaging. The inner portion uses a new plant-based, recyclable plastic that will eventually break down in landfills once discarded.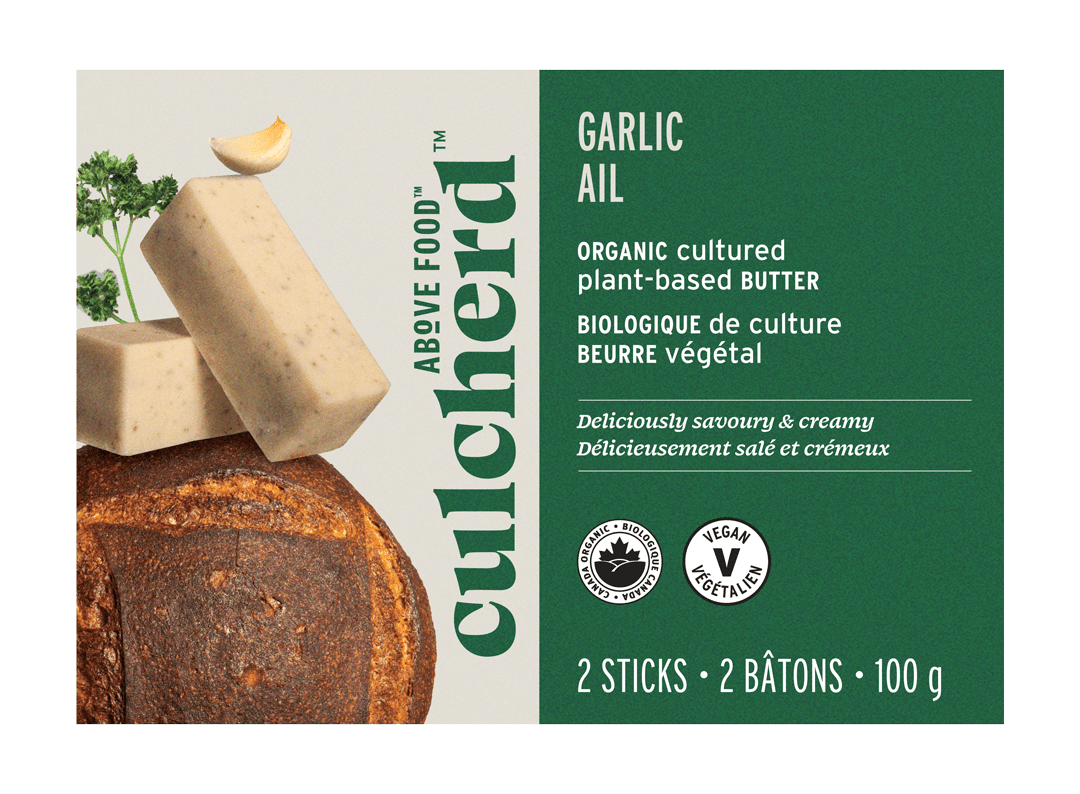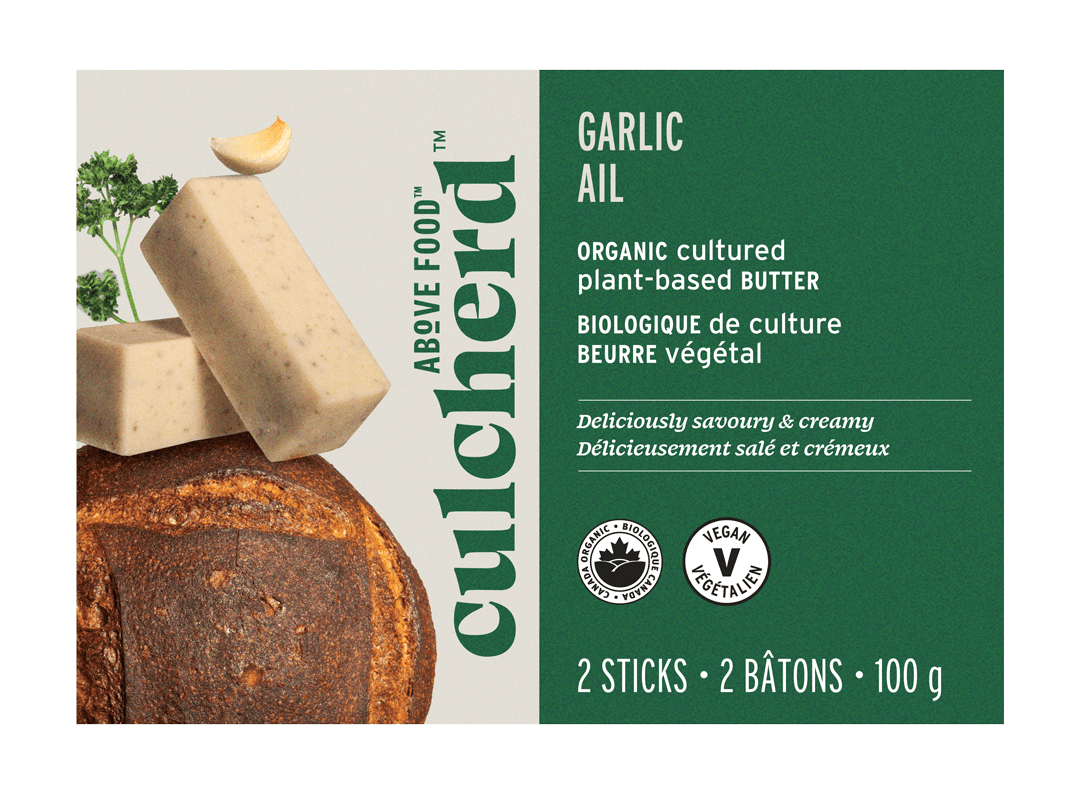 "We bring a ton of passion and innovation to our dairy-free cheeses and butters, and goal number one is to create products with incredible flavors," said Liz Gallagher, co-founder and the chef creator of Culcherd products. "Our new packaging captures this ingredient- and flavor-forward focus, and enables us to offer an even higher-quality product with more consistent taste and texture."
Culcherd's products are currently sold in retailers throughout Canada, including Sobeys, Whole Foods Market, Healthy Planet and The Big Carrot. Its products can also be purchased both online in Canada and the US at Above Food Market, Fresh City Farms, Mama Earth Organics, and Good Rebel.
Disrupting dairy
Parent company Above Food is a vertically integrated plant-based marketplace that has acquired numerous brands including vegan "TUNO" maker Atlantic Natural Foods. Above has also partnered with French food tech startup Umiami to develop realistic whole cuts of animal-free meats and launched a DTC e-commerce platform in 2021.

"Since launching Culcherd in 2015, we've worked hard to massively disrupt the dairy landscape with flavour-forward, plant-based alternatives," said Culcherd co-founder, Tim Donnelly. "Our new brand and packaging is even more distinctive, and clearly communicates the essence of who we are and what our products are all about: amazing taste, nutrient-density, and sustainably sourced, crafted and packaged."