Food-tech start-up Prolupin, a producer of alternative dairy products using proteins derived from lupin beans, announces the first closing of a double-digit million euro growth financing round, enabling the company to increasingly address demand and expand internationally with its vegan brand Made with LUVE.
In addition, business potential in the promising B2B market is to be tapped in order to make broader use of the technology platform. The financing round was led by Capricorn Partners from Belgium and growth investor Novax. The Swedish Axel Johnson family is behind this investor, which holds numerous other investments in the food sector in addition to the supermarket group axfood.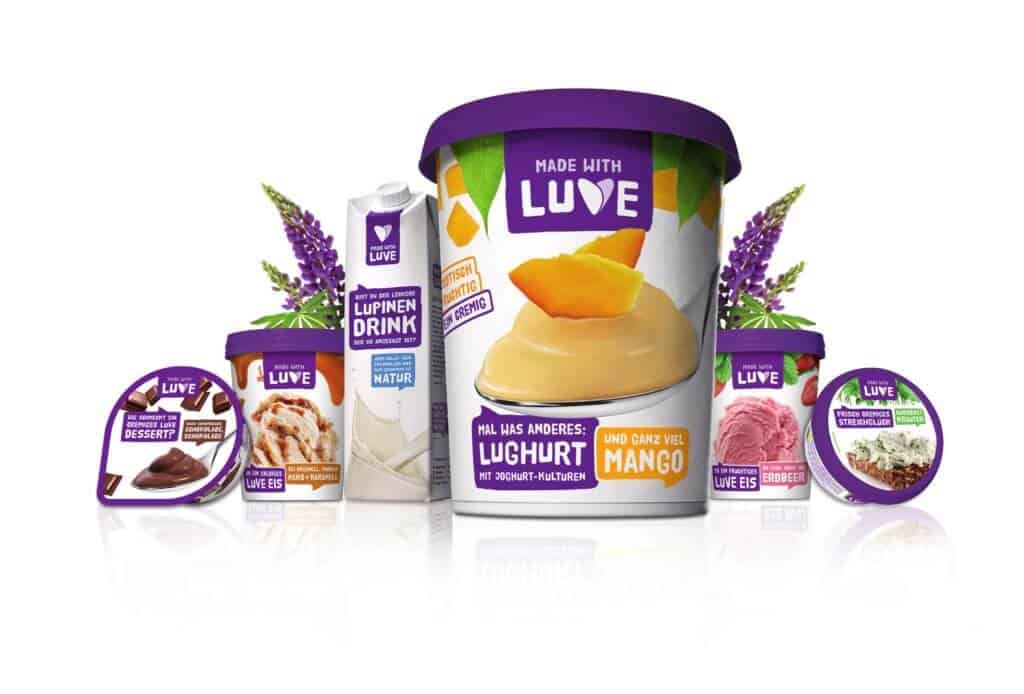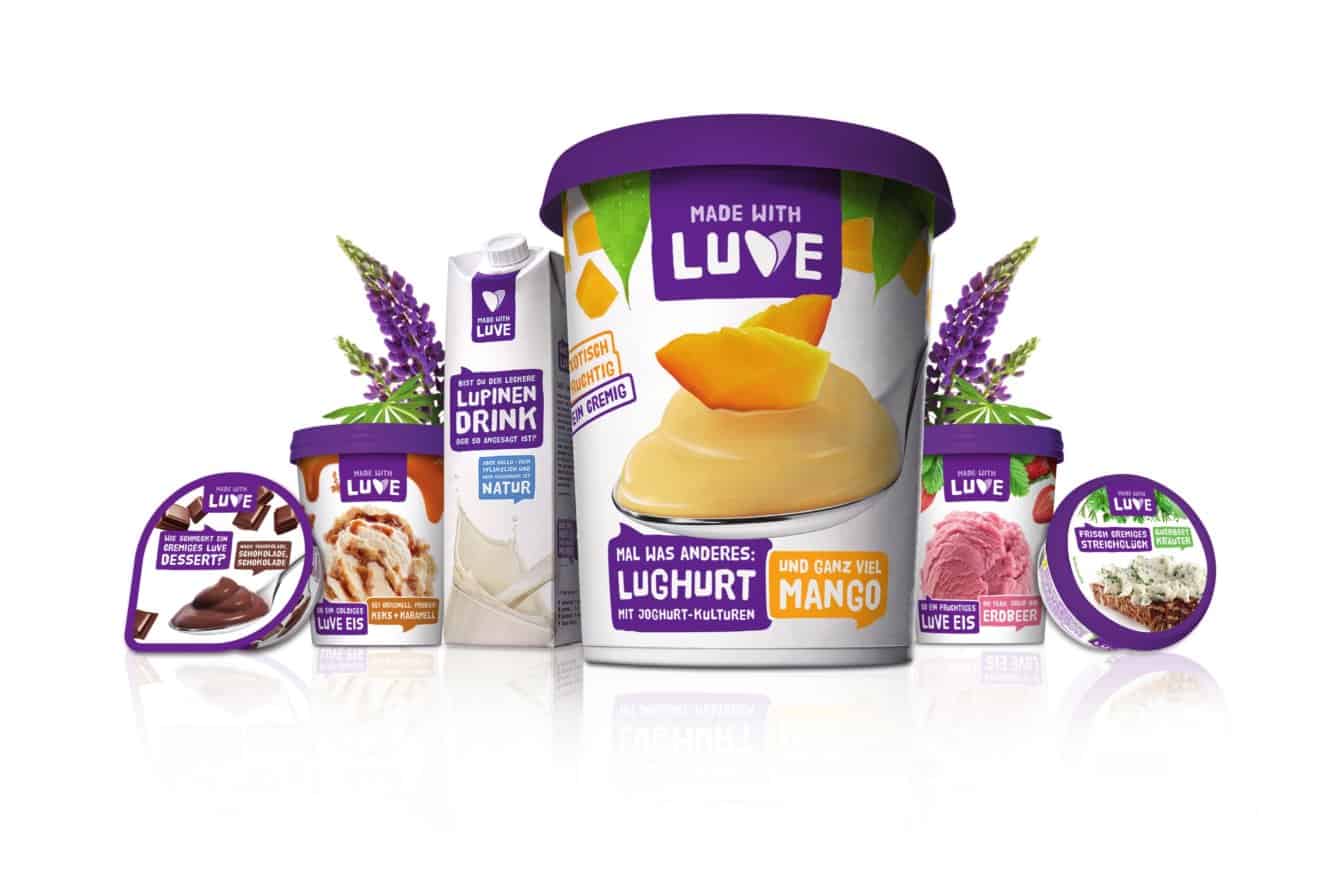 In an interview with vegconomist last year, Roland Brandstätt, marketing director at Prolupin explained what the company does:
"We see domestic sweet lupins as an alternative to soy, rice, almonds and coconut and do not think much of a "better or worse" discussion. Basically, lupine protein is quite similar to milk protein and is therefore ideally suited for the production of milk product alternatives – i.e. alternatives to yogurt, desserts, cream cheese, milk and ice cream. The sweet lupine is not only adapted to domestic environmental conditions, it also makes an important contribution to sustainable agriculture. Lupins bind nitrogen in the soil and thus improve soil quality."
He added, "Experts predict that sweet lupins can become one of the most important sources of plant protein to replace animal proteins worldwide."
The previous investors Munich Venture Partners and eCapital Entrepreneurial Partners also participated in the financing round. The investment bank Bryan, Garnier & Co. acted as exclusive advisor for the transaction.