Bobeldijk Food Group, the parent company for the Dutch plant-based company Vegafit, has been fully acquired by fish processing company, Kennemervis Groep, also based in The Netherlands. Financial details of the acquisition have not been disclosed.
Vegafit separated from Chateau Briand, which is the animal meat brand also under the umbrella of Bobeldijk Food, Group in January 2020. Its take-over by Kennemervis Groep, a fish processor, might seem like a step back to vegans concerned with the damage caused to our seas by commercial fishing. Kennemervis Groep said in a statement that this acquisition will support the growth of Bobeldijk Food Group's presence in the plant-based product market.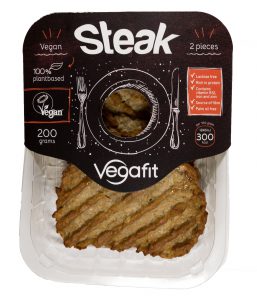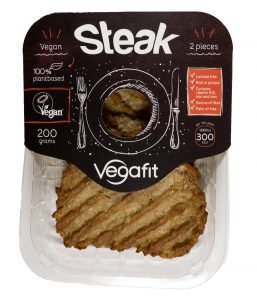 Animal food processing companies seem to be increasingly interested in having a plant-based 'arm'. Acquiring established plant-based brands ensures that businesses are 'covering their bases' as the food supply chain evolves under the weight of consumer demand moving away from animal products. Interestingly, Vegafit is a brand marketed under commercial agent Vegan XL, alongside Vegan Seastar, also Dutch, and is a plant-based fish producer with a mission to disrupt commercial fishing. Vegan Seastar premiered its lines in Zalmon and No Tuna in 2018.
Vegafit's production site is in Deventer (The Netherlands), supplying organic vegan products to foodservice and retail. Currently, its portfolio includes plant-based schnitzels, nuggets, burgers, stir-fry strips, steak, fish steak, and meatballs.
Eugene Scholten, CEO of Kennemervis Groep said to FoodBev: "We see around us that consumers, markets and customers are constantly on the move. We want to continue to respond optimally to this and see good opportunities in growing Bobeldijk Food Group as part of the family of Kennemervis Groep companies. We are proud to be able to further support the growth of Bobeldijk Food Group together with Remko and his team."
Remko Vogelenzang, a director at Bobeldijk Food Group added: "We are very pleased with the transaction with Kennemervis Groep, which enables us to take advantage of the knowledge of sales markets within Kennemervis Groep. As part of Kennemervis Groep, we have the opportunity to significantly accelerate our ambition for international growth. "