Ecovative Design is a specialist in the research of the fungus mycelium in its "journey to bring self-assembling microorganisms to the consumer market." The company uses the organism's unique structure to grow fully formed materials for commercial use, and now announces an investment of $10 million in new capital for mycelium research.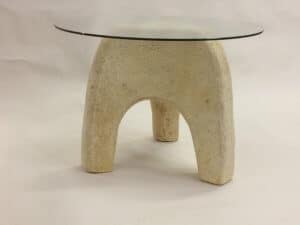 The company says this is its first significant financing event since 2013, with the choice driven "predominantly by the magnitude of the opportunities we see ahead of us within the plant-based meat sector; but also driven by an understanding that if we are to bend the curve on producing bio-based structured materials on a planetary scale, we must apply more capital to the critical task of accelerating and automating the engineering of mycelium."
With the launch of Mycelium Foundry One— an advanced research facility for mycelium bringing together a specialised team, incubation devices and technology – Ecovative will accelerate the pace of advancement in mycelium materials tenfold over the next year.
"Through Mycelium Foundry One we aim to unlock tremendous new potential within the kingdom of Fungi. We are starting with plant-based meat. Our ultimate goal is growing programmable structures across all sectors that touch humanity; structures whose complexity may rival the most advanced of Mother Nature's natural technologies."

Senator Investment Group was announced as the new investor, plus the addition of Evan Lodes to the Board of Directors and Jessica Harris as Board Advisor.