Food tech startup ENOUGH recently inaugurated what it claims to be the world's largest mycoprotein facility, a game-changing supplier for the alternative protein market.
The new factory will produce up to 60,000 tonnes of ENOUGH's ABUNDA® protein by 2027, which is equivalent to growing a cow's worth of protein every two minutes, explains the company.
ENOUGH develops its mycoprotein by fermenting fungi using a technology that leverages renewable feedstocks, creating a unique zero-waste fermentation process for growing a complete food protein containing all essential amino acids also high in dietary fibre.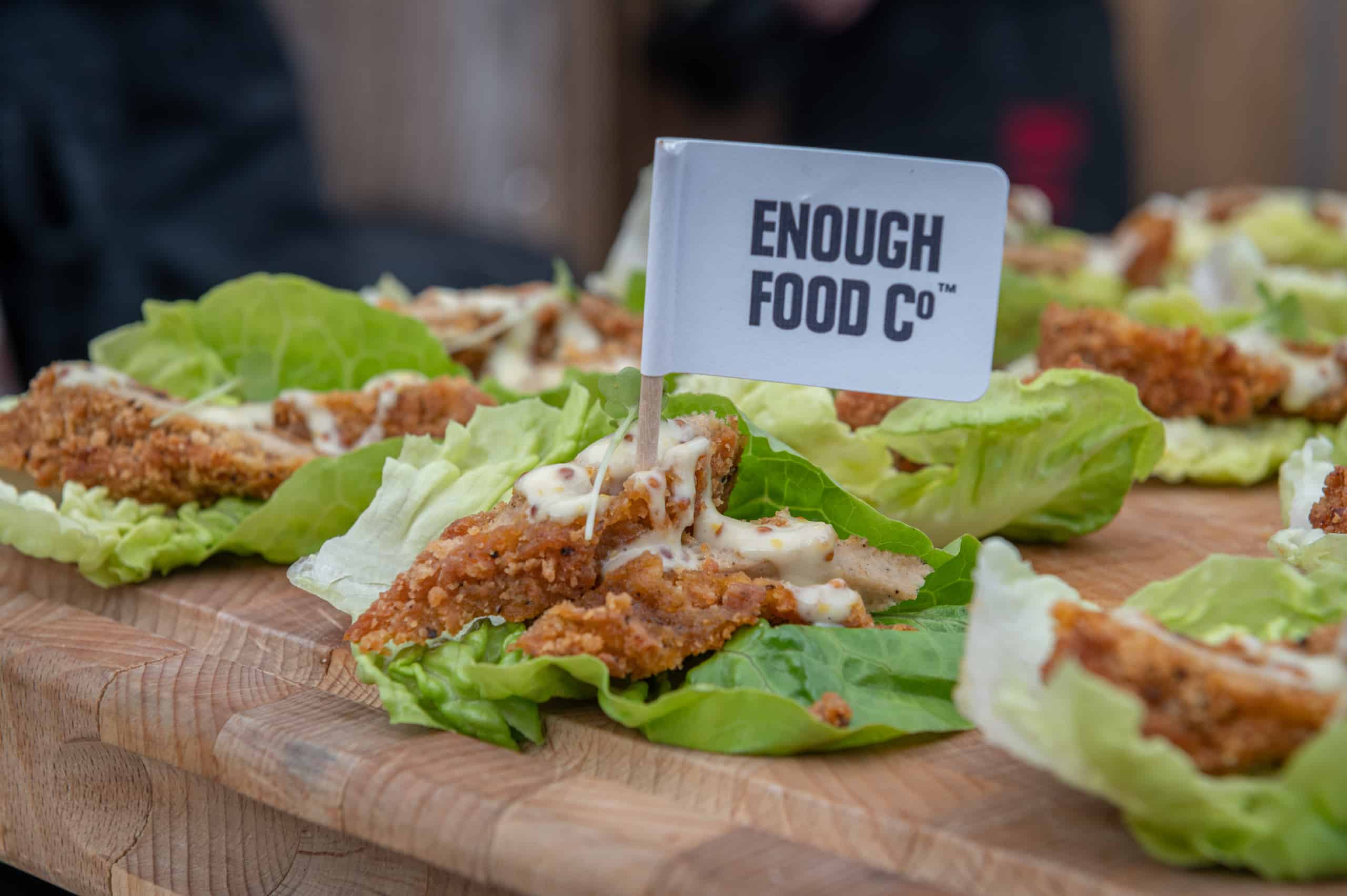 Circular Bio-based Europe Joint Undertaking (CBE JU) with its Plenitude project supported the production plant's construction phase with €16.9M coming from European funds aimed at advancing competitive bio-based industries.
Nicoló Giacomuzzi-Moore, CBE JU's executive director, commented at the event: "Today's inauguration of Plenitude's plant demonstrates Europe's leading role in supporting bio-based innovations in the world. The ABUNDA® mycoprotein produced in PLENITUDE's first-of-its-kind facility uses a zero-waste process to offer consumers a sustainable and affordable meat alternative while taking pressure off ecosystems and natural resources. The CBE JU support for this project has helped to reduce capital costs and boost the technological efficiency of the plant."
10,000 tonnes per annum will save millions of animals
The new protein plant has 160,000 square feet and is strategically located alongside Cargill's Sas van Gent facility in the Netherlands.
According to ENOUGH, the location and collaboration with Cargill will support the zero waste advantages and quality of ENOUGH's protein ABUNDA®. Its initial capacity will be 10,000 tonnes or 22 million pounds of mycoprotein per year starting in Q4 2022.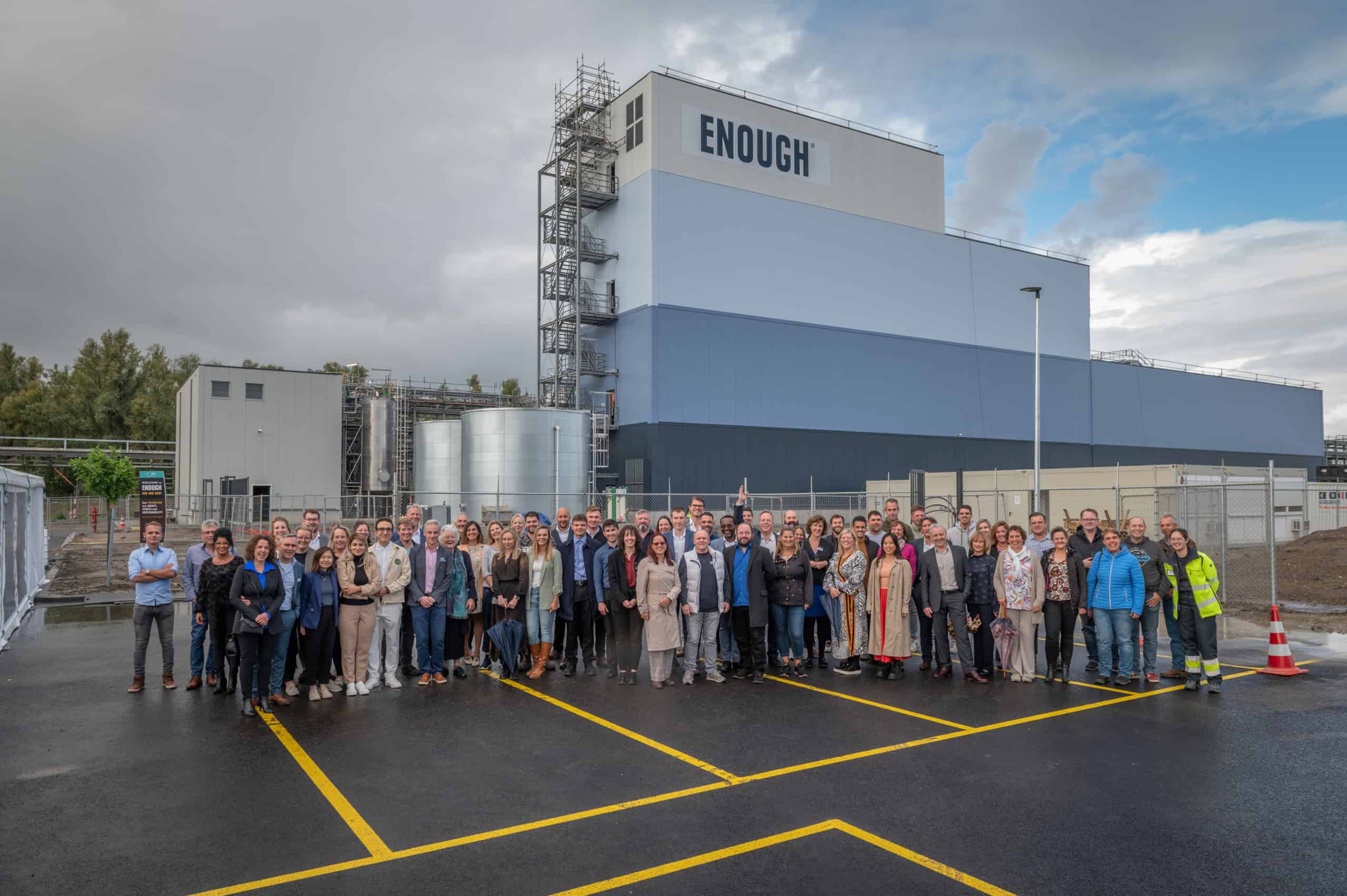 ENOUGH argues that replacing 1M tonnes of animal protein with ABUNDA® would save 5 million cows, over 1.2 billion chickens, and 6 million tonnes of CO2 emissions from spilling into the atmosphere.
ENOUGH's alternative protein production aligns with the Dutch Government's National Protein Strategy and its efforts to cultivate alternative protein sources, including microbial proteins and cultivated meat.
Andrew Beasley, ENOUGH's commercial director said: "As a B2B supplier of a nutritious whole food ingredient, rich in protein and fibre, we support food companies to produce not only delicious and sustainable foods, but healthy and nutritious too. This is fundamental to the continued growth of the sector, permitting the switch to non-animal proteins. The use of minimal processes and short ingredient lists will give confidence to businesses, retailers and consumers alike and is important to the further growth of the sector."