Space Goods, a functional mushroom brand headquartered in London, UK, has reported a huge turnover just nine months after launching.
The company introduced its first product, Rainbow Dust, in May 2022. Since then, Space Goods has achieved a £1.5 million turnover, with revenue projected to rise to £2.4 million by the brand's one-year anniversary. By the end of 2023, turnover is expected to have tripled to £8 million.
"Our mission is to become the world's number one mushroom brand"
Space Goods has now shipped more than 30,000 orders to 70 countries, with its website receiving over 200,000 visitors per month. The company's flagship product, Rainbow Dust, consists of three types of mushroom — lion's mane, cordyceps, and chaga — blended with ashwagandha, maca root, rhodiola rosea, coffee extract, and vitamin B5. It is said to provide increased energy and sharper focus.
Last month, Space Goods launched its second product, Dream Dust. The honey and ginger-flavoured powder contains a blend of functional mushrooms and adaptogens, and is designed to help consumers achieve a deep sleep. Both products are suitable for vegans.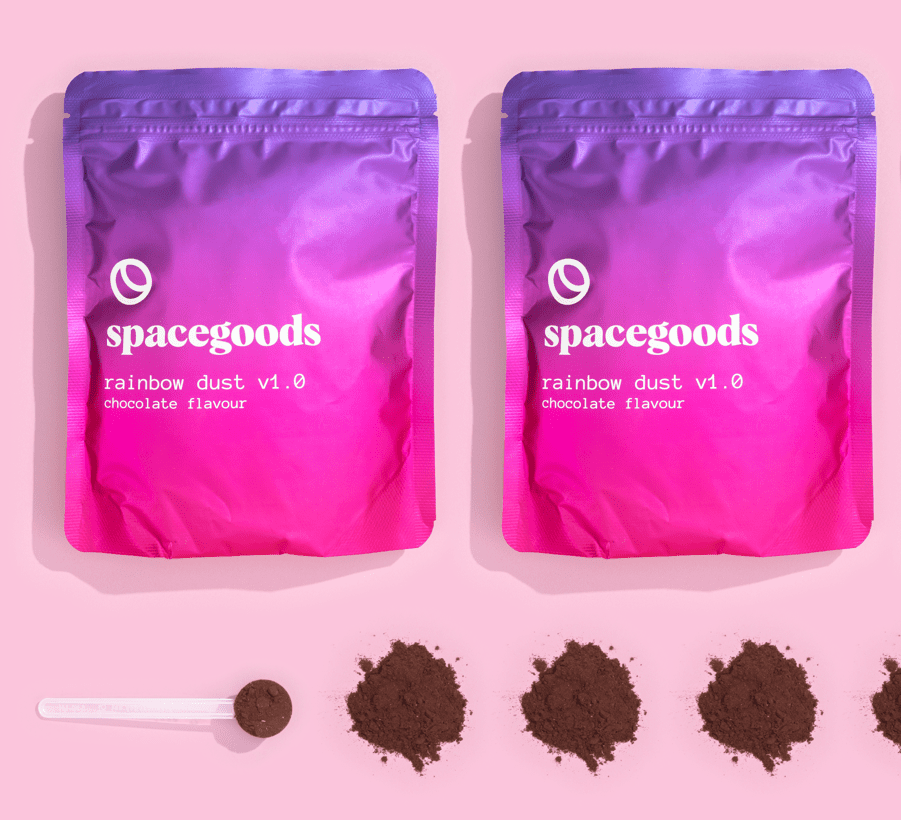 "The power of mushrooms"
Last year, a report found that the mushroom market is expected to reach $115.8 billion by 2030, with interest rapidly growing among consumers and manufacturers. Another study noted that mushrooms were one of the top CPG trends in the second quarter of 2022, with the term "mushroom" one of the most Googled in the analysed period.
More recently, it was reported that exotic mushroom sales are booming, largely driven by increased demand for plant-based foods.
"I started Space Goods to educate others like me on the power of mushrooms to help unlock their best self," said founder Matt Kelly. "Rainbow Dust and Dream Dust are just the beginning for us – this year is all about expanding our offering. We've recently acquired a new European warehouse and I'm also excited to reveal that we will be launching two new products in the coming year. Our mission is to become the world's number one mushroom brand and given the rate the functional mushroom market – and our fanbase – is growing, it's a very exciting time to be on this journey."