Spanish alt-meat brand Heura has entered a three-year partnership with FC Barcelona to sponsor the Barça Women's Football Team.
The collaboration aims to "promote more sustainable and nutritious foods for athletes and fans". Heura's culinary, nutrition and R&D teams will work with FC Barcelona experts to maximise nutritional performance and help the public understand the benefits of plant-based diets.
The partnership will begin at the Joan Gamper Cup on August 23, where the Barça women will play against Montpellier. For the first time, plant-based options such as the Heura Chicken Sandwich and Heura Sausage will be served at the stadium.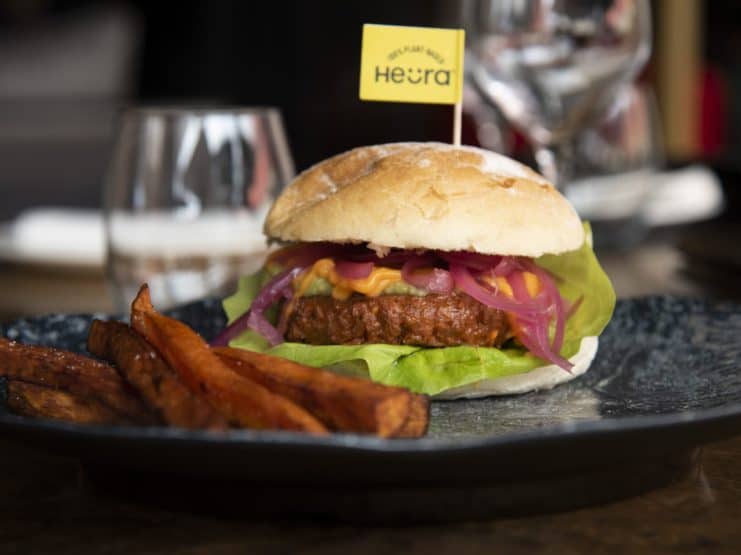 Footballers and alt-meat
Elsewhere in the world, other football teams have partnered with alt-meat companies. In the UK, Quorn recently launched a plant-based pie in collaboration with vegan football team Forest Green Rovers. Last year, the company also partnered with Liverpool FC to offer its pies at the team's stadium.
Additionally, several footballers have invested in alt-meat brands in recent years. These include Germany's Thomas Müller, who invested in GREENFORCE, Swiss player Yann Sommer, who helped to fund Eatplanted, and the UK's Chris Smalling, who has invested in Heura and now operates a climate-focused VC firm.
"Innovation, determination and non-conformism are just some of the traits we admire about the FC Barcelona Women's team, and why we wanted to partner with such an aspirational team of elite athletes, nutritionists and trainers. It will allow us to scale up our reach to inform and empower people around the world on the benefits that a plant-based diet can have on one's health and the sustainability of our planet," said Marc Coloma, CEO and co-founder of Heura Foods.