Indian hotelier and restaurateur Romil Ratra has joined forces with Graviss Good Foods to found Plantaway, a brand described as a "one-stop shop for everything plant-based".
The brand offers a huge range of products, including meat, milk, and cheese alternatives along with dips and dressings. Some examples are:
Almond and oat milks
Chick'n keema and mutt'n seekh kebabs
Spicy chipotle mayonnaise
Plant-based cheddar, mozzarella, and butter.
By offering multiple options under one brand, Plantaway hopes to make it easier for conscious consumers to choose plant-based options. The brand will launch in Mumbai via its online DTC store, along with other e-commerce platforms such as Amazon, Vegan Dukan, and Big Basket. Plantaway will also be available at some brick-and-mortar locations, including Bombay Gourmet and Rakhangi Store, and will expand into other cities such as Delhi, Bangalore, Hyderabad, and Chennai in the coming weeks.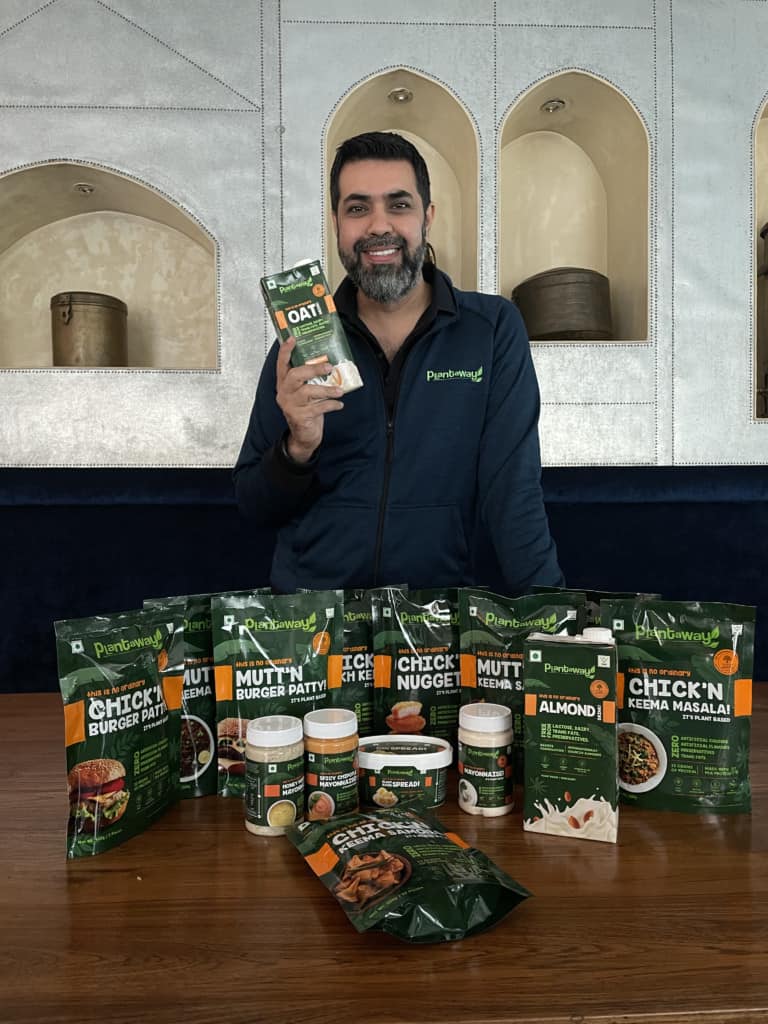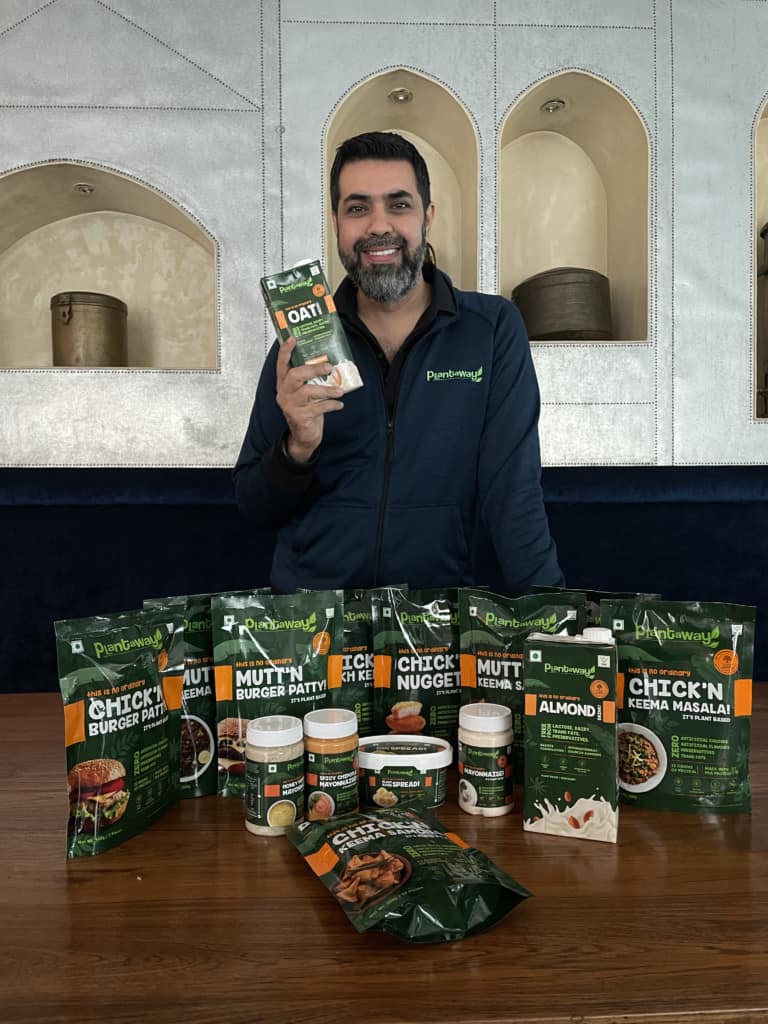 "Plantaway, with its variety of future-forward offerings, aims to inspire you to make those minor but meaningful lifestyle tweaks, without vastly changing the life that you love," said Ratra. "Our vision was to make the simple act of eating better an inclusive and wholesome experience for all. We created products that everyone, whether vegan, vegetarian, or flexitarian, can enjoy with no compromise on taste."
Plant-based in India
According to the Indian Plant-Based Foods Industry Association, the country's plant-based sector is poised to see "explosive growth". With veganism rapidly growing in popularity, numerous new plant-based brands are springing up, such as alt meat brand Sudo Foods and Tata's Simply Better.
"As ecosystem builders for the plant-based industry in India, we've been eagerly waiting for a startup like Plantaway — with their end-to-end smart protein offerings that meet the trifecta of versatility, nutrition, and taste — to enter the arena," said Nicole Rocque, Senior Innovation Specialist at GFI India. "The Indian consumer is curious about plant-based foods, so much so that cross-country consumer research has found that 63% of Indians are 'very or extremely likely to purchase plant-based meat', more so than consumers in the US."