Leading plant-based egg brand JUST Egg announces it has expanded its US retail and food service distribution by 14% since last year. Halfway into 2023, the company reports a "significant increase" of 1,000 new Walmart locations and 800 Kroger stores carrying JUST Egg products, as well as 1,500 food service locations.
Large retail growth
Compared to 2022, JUST Egg's plant-based eggs can be found in 14% more retail locations across the US, according to Nielsen data. These include Walmart, of which 1,000 new stores added JUST Egg's pourable liquid scramble, while another 1,000 began stocking the popular JUST Egg Folded this year.
In May, the company expanded JUST Egg Folded to 800 Kroger stores.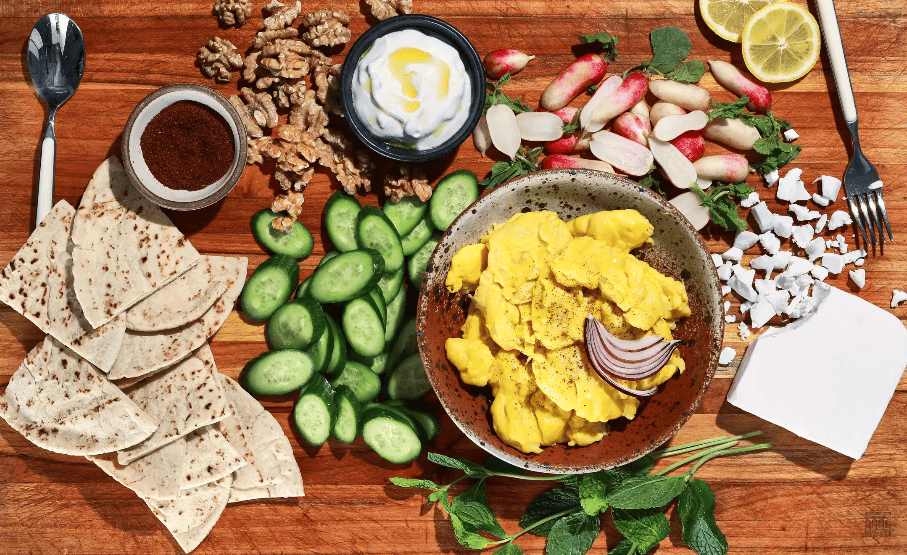 In addition to retail, JUST Egg has accelerated its reach in North American food service, and added over 1,500 food service locations this year, including Barnes & Nobles, 7-Eleven Canada, Next Level Burger, Colectivo Coffee and Proper Food, among others.
According to the company, it plans to continue this momentum and will reveal more food service and retail partners in summer and fall.
A cheaper alternative
As multiple countries faced unprecedented egg shortages and surging prices in 2023, JUST Egg placed prominent ads outside US supermarkets advertising the benefits of its plant-based alternative. In January, the company reported a 3% increase in sales, which it partly attributed to price-weary egg consumers switching to try its products.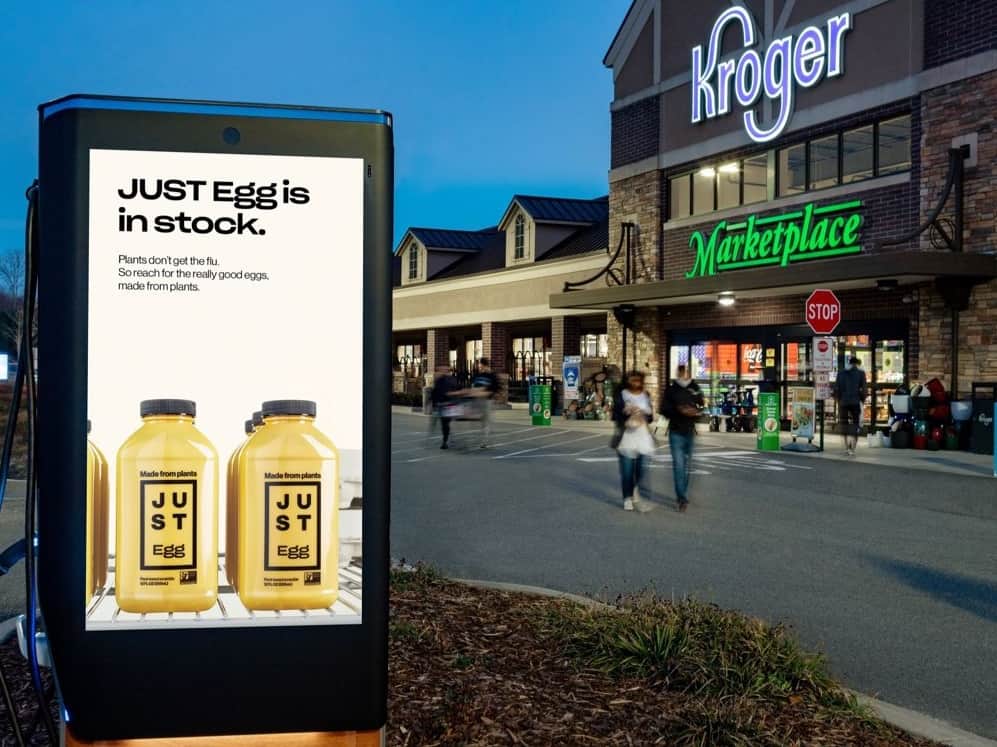 Successful sandwiches
In April, JUST Egg partnered with Barnes & Noble, America's largest bookseller chain, to offer the JUST Egg Breakfast Sandwich for Earth Month. Launching in over 500 stores in 50 states, the sandwich was JUST Egg's largest US food service partnership to date.
The company has also achieved success at coffee chains Peet's and Caribou Coffee, which both added breakfast sandwiches with JUST Egg to their permanent menus following successful trials.