SHICKEN, a producer of Indian-style plant-based ready meals, has gained its first major UK supermarket listing.
Three of the brand's products are now available at 471 Tesco stores nationwide:
SHICKEN Tikka Masala — plant-based chicken pieces marinated in a vegan yogurt and spice mix, then covered in a creamy sauce.
SHICKEN Korma — a sweet and spicy curry with all dairy ingredients swapped for coconut cream and vegan yogurt.
SHICKEN Tikka Kebabs — spicy vegan skewers suitable as a snack or as part of a barbecue.
Initially, SHICKEN began life as a a D2C brand, then went on to secure retail listings at 29 UK Costco stores last year as well as three of Iceland's biggest grocery retailers (Hagkaup, Kronan, and Netto). The brand's rapid growth has been made possible by significant investment from Veg Capital; most recently, the impact fund contributed £2 million as part of SHICKEN's funding round in March 2022.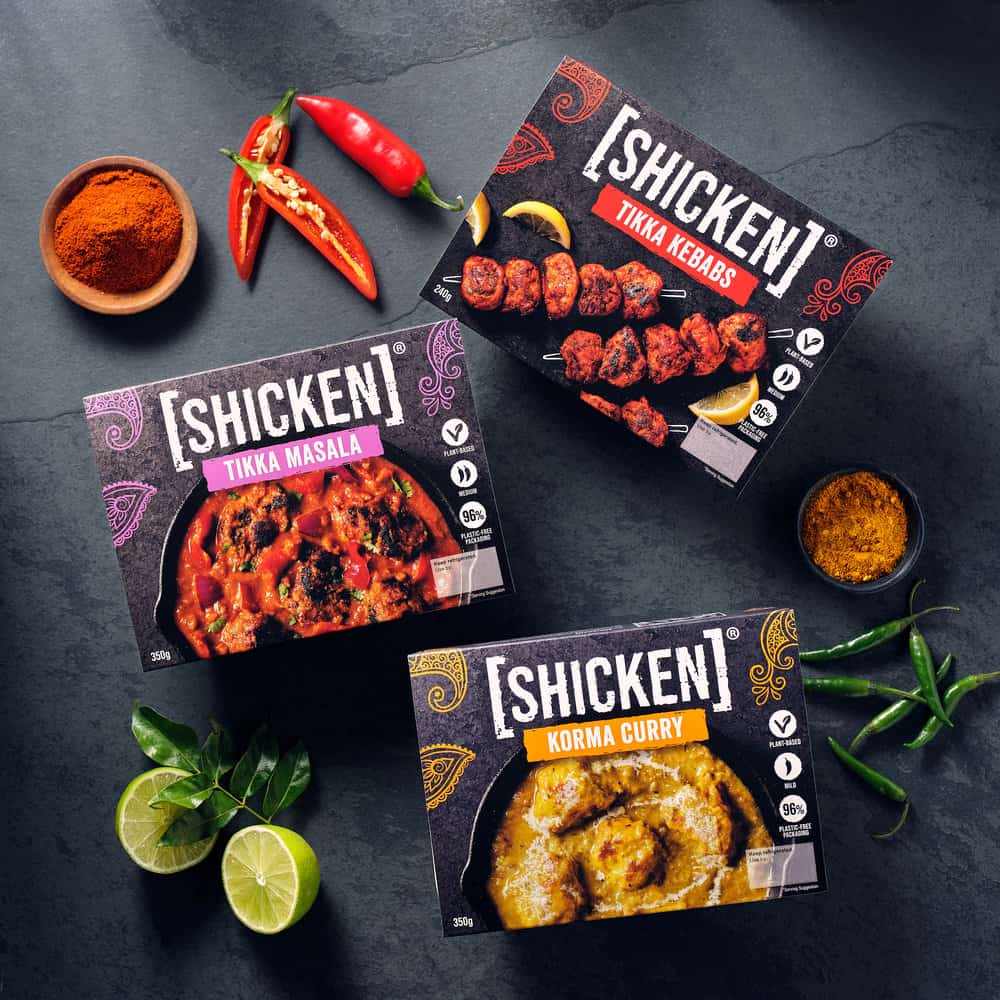 Tenfold increase in growth
Following the Tesco launch, SHICKEN says it is on track to achieve ten times its current growth in 2023. The company believes exports will contribute significantly to this growth — they currently account for 20% of sales, and this figure is set to rise to 40% this year.
As a result of increasing demand, SHICKEN has invested £1 million in a new production facility that will allow it to scale up outputs 20-fold, producing 30,000 retail packs per day.
"These are dishes I would prepare for my family at home and it's incredible to now be sharing this with many other families across the globe as more people look to reduce their impact on the planet. Our new manufacturing site is helping to open up a wealth of opportunities to us as we scale up our operations — the sky's the limit," said Satvinder Bains, co-founder of SHICKEN Foods.