Upmarket UK supermarket chain Waitrose says its customers are preparing for the "biggest ever vegan Christmas", with searches for the term "vegan Christmas food" up 188% since last year.
Searches for "vegan roast potatoes" have also risen by 166%, while "vegan panettone" has seen an increase of 110%. Waitrose Entertaining, the chain's food made-to-order service, has seen sales of vegetarian and vegan food rise by 49%, with a further increase expected.
"I love being able to make delicious meat-free swaps very accessible for our customers"
Waitrose says it is offering its largest ever vegan Christmas range this year, with more than 20 products available. These include brand new party options such as Vegan Mini No Beef Empanadas and Vegan Thai Style No Fishcakes.
The chain has also seen a rise in searches for vegan food on its recipe site, with ten times more customers attempting the Vegan Nut Wellington since last month and a 94% rise in searches for vegan Yorkshire puddings.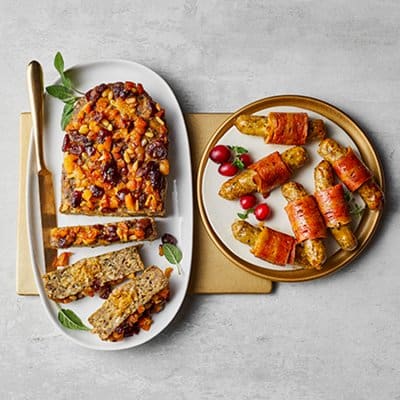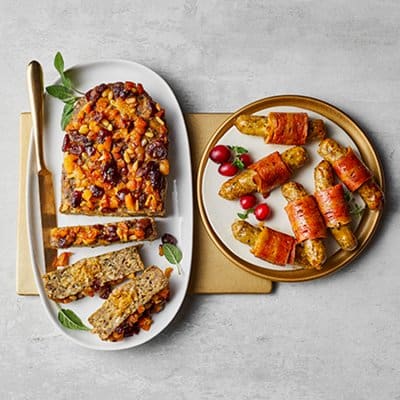 UK vegan Christmas options
Waitrose joins other UK chains such as Aldi, Morrisons, ASDA, and M&S in offering an extensive vegan Christmas range for 2022. Customers at most major supermarkets can choose from a selection of vegan roasts, side dishes, desserts, mince pies, and sometimes even cheeseboards.
"I love being able to make delicious meat-free swaps very accessible for our customers and I wanted Christmas to be no different," said Simona Cohen-Vida-Welsh, vegan product developer at Waitrose. "I am delighted we are now able to provide a vegan option for every course and with vegan and vegetarian Waitrose Entertaining orders up 49% compared to last year, I have no doubt that this category will continue to go from strength to strength. I am already excited to see how we can expand the range even further next Christmas."