Finland's Meeat Food Tech was founded in 2020 by a group of former meat professionals who are working to transform the food industry through plant-based products.
Meeat's "hero ingredient" is fermented fava beans, which are highly sustainable, protein-rich, and have a neutral flavour. Due to its scalable and cost-efficient setup, the company says it can provide a partnership option to transform meat factories into plant-based operations.
Last August, Meeat raised €8 million to rapidly expand throughout Europe, Asia, and the US. The company now has a range of over 50 plant-based products, featuring meat alternatives such as hot dogs, ready meals like Tikka Masala, and cooking sauces for dishes such as chilli and bolognese.
Meeat also acts as a plant-based distributor, and helped to bring Redefine Meat's realistic alt meat cuts to Finnish restaurants last year.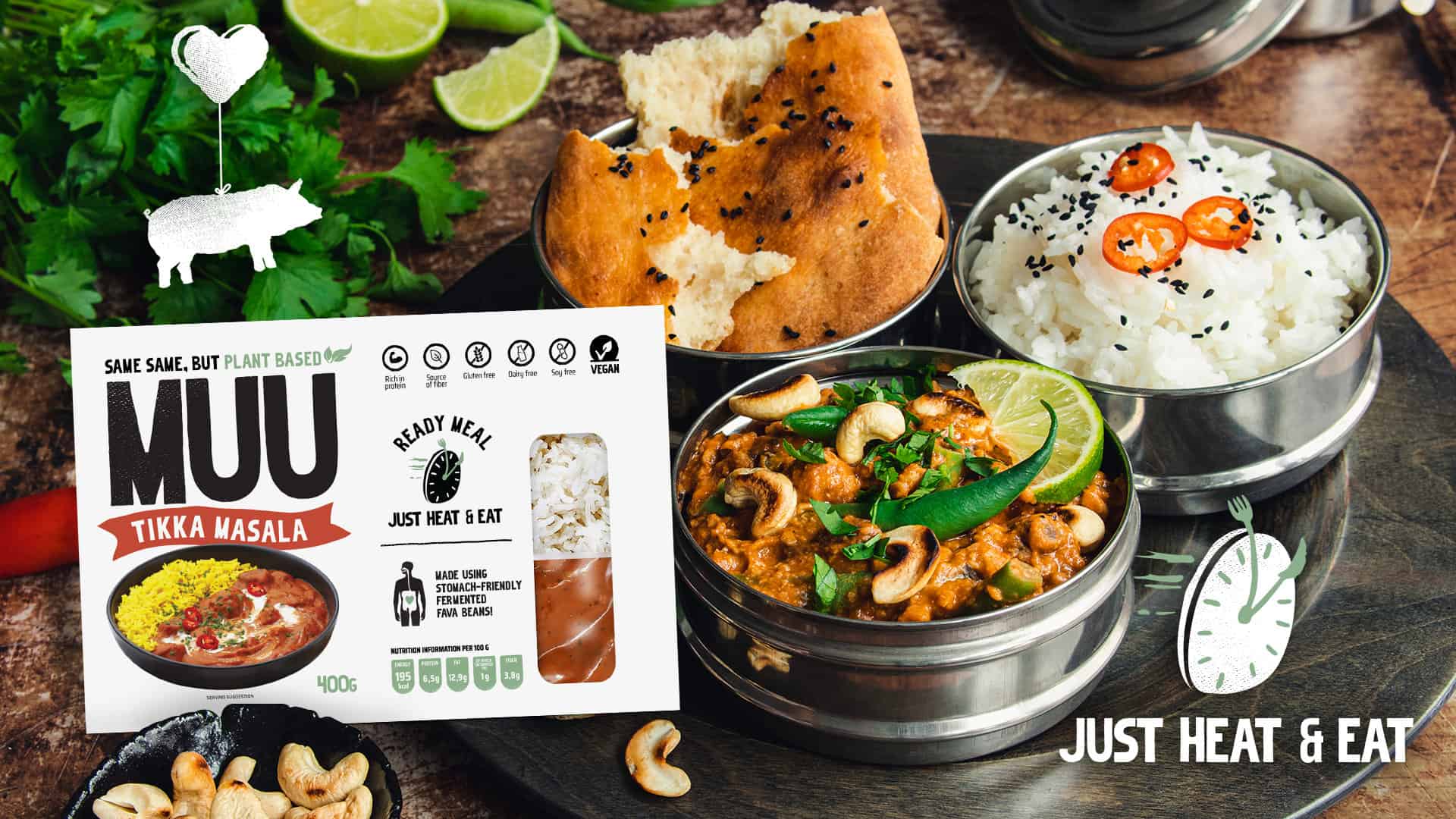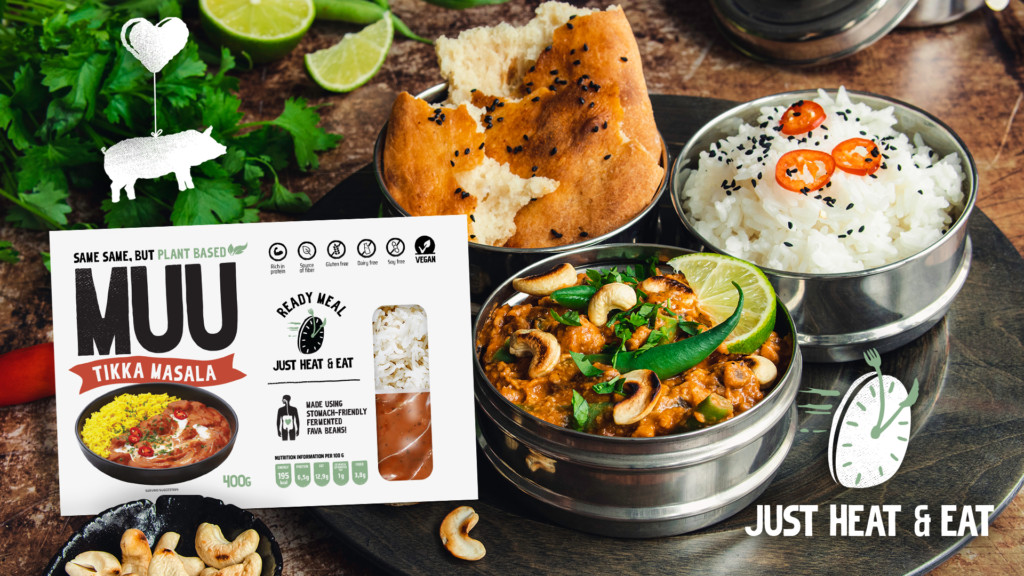 Fava bean protein
In 2021, plant-based ingredients leader Meelunie said it believed fava beans would play a key role in the transition to more sustainable proteins, describing the legumes as a "non-tropical alternative to soy". The same year, a report predicted growth for the fava bean market, largely driven by the increase in demand for plant-based proteins.
"A great achievement"
In recognition of its innovation, Meeat has recently been shortlisted in three categories at the World Food Innovation Awards. These are Best New/StartUp Business, Best Ingredient Innovation (for plant-based ready meals containing fermented fava beans), and Best Packaging (for the company's MUU brand). The winners will be announced at IFE (International Food & Drink Event) at London's ExCeL on March 20.
"We are thrilled to be shortlisted in three prestigious categories," says Annette Kauppinen, CMO at Meeat Food Tech. "For a young company to receive this kind of recognition is a great achievement for the hard work we have done and it has created further motivation for innovating totally new things."