US brand Follow Your Heart has announced that three of its products are now being stocked at Tesco supermarkets across the UK. Vegenaise, the brand's vegan mayonnaise, is available at over 500 stores nationwide, while its Medium Cheddar and Smoked Gouda Slices can be found at over 300 locations.
The brand is already well-established in the UK — its products are stocked at a range of health food stores around the country, as well as large chains such as Sainsbury's and Ocado.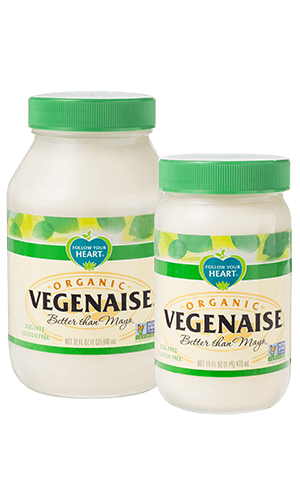 It's well-known that plant-based products are better for the environment, but Follow Your Heart has gone further to ensure its products are as sustainable as possible. Its manufacturing facility, known as Earth Island, is entirely solar-powered, and it diverts at least 98 percent of its waste from landfill.
The company has also made labels easier to remove from its packaging to aid recycling. By successfully meeting these requirements, Follow Your Heart has been awarded a Platinum Level Zero Waste certification.
"We're thrilled that three of our top products are now available in Tesco and that more customers than ever will be able to access our Original Vegenaise and dairy-free cheeses," said John O'Connor, European head of New Business Development at Follow Your Heart.