The Good Food Institute's Competitive Research Grant Program, which has allocated $7 million to 35 open-access research initiatives since 2019, has today awarded $4 million to 21 of the world's leading scientists to fill gaps in plant-based and cultivated meat science.
The GFI's $4 million in grants, funded thanks to gifts from "visionary donors", has been awarded to 21 leading scientists from nine countries: Australia, Brazil, Israel, the Netherlands, Portugal, Serbia, Switzerland, the UK, and the USA.
The Competitive Research Grant Program supports open-access research that advances the science of plant-based and cultivated meat — technologies poised to revolutionize the food system and address the many issues associated with conventional meat production, from food scarcity and climate change to zoonotic disease and antibiotic resistance.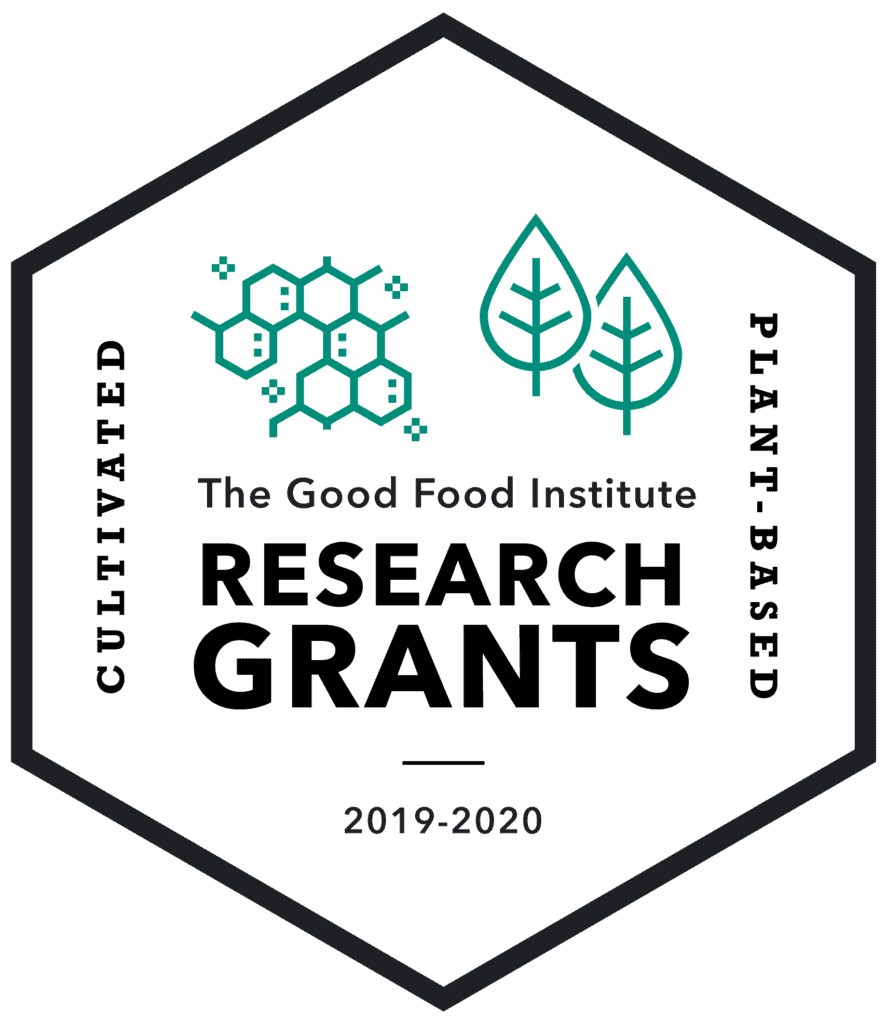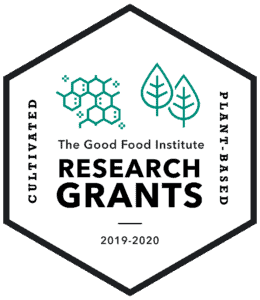 The 2020 grantees are top biochemists, tissue engineers, computational modeling experts, plant geneticists, and food scientists whose research projects address the crucial technical bottlenecks facing the plant-based and cultivated meat industries, with research specifically focused on taste, texture, cost, and scale-up improvements.
"Plant-based meat and cultivated meat have the potential to transform the global food system, but this requires the industries to overcome significant technical hurdles that remain on the path to price parity, scaleup, and commercialization," said GFI Executive Director Bruce Friedrich. "Building a robust foundation of open-access data will enable the entire sector to advance more efficiently and bring plant-based and cultivated meat to the masses."
2020 GRANTEE HIGHLIGHTS
— Dr. Marianne Ellis, University of Bath, UK. Marianne's lab is developing a cellular agriculture life-cycle pod for cultivated meat production. This more compact, cost-effective cultivated meat production system will make cultivated meat more accessible and affordable for more people and enable production in remote locations and developing countries.
— Dr. Marieke Bruins, Wageningen University, Netherlands. Marieke's lab is harnessing plant proteins from agricultural waste and side streams as a highly sustainable method of producing plant-based meat
— Dr. Sara Oliveira, INL, Portugal. Sara and her team are creating M3atD, a 3-D bioprinted model for cultivated meat design. This project will examine the variables affecting the cell behavior and properties of printable bioinks and explore how 3-D printing may be successfully applied to cultivated meat production.
— Prof. Che Connon, Newcastle University, UK. Che's lab uses macromolecular crowding (MMC) to enhance meat cultivation. This project seeks to identify potential MMC substrates from existing agricultural side streams and the ways these may be used to grow muscle and fat cells more efficiently. MMC is an inexpensive method of increasing cell density and yield and could improve cultivated meat tissue density, reduce media costs, and lessen the need for growth factors.
See the full list of 2019 and 2020 grantees at gfi.org/researchgrants.