Green Monday, Asia's leading plant-based food company, today announces it has raised a record $70 million in funds. Additionally, the pioneering organisation which includes Omnipork / OmniFoods, has been ranked as #32 by Fortune Magazine in its 2020 Change the World list of companies doing good in the world.
Fortune Magazine explains: "Green Monday is on a mission to make China's diet greener. Founded by David Yeung as an advocacy platform for plant-based lifestyles, it has expanded into catering, distribution, and production. In 2018 the group created a meatless pork alternative, OmniPork—a green breakthrough in a nation that consumes over 50% of the world's pork. OmniPork debuted in mainland China via Alibaba in 2019, and Green Monday has partnered with the likes of Taco Bell and White Castle as well as local restaurants to expand its footprint."
Founder and CEO David Yeung enthused on social media yesterday: "We are honoured to be listed amongst leading organisations that have made a positive social impact through their innovative business strategy. We share this recognition with all change-makers behind Green Monday, and to every one of you who has been supporting our mission to "Make Change Happen, Make Green Common."
Over the next six months, Green Monday aims to use the fresh capital to:
Expand its global presence from 10 markets at present to more than 20 markets in Asia, EMEA and North America to take advantage of market growth potential.
To increase the number of points of sale from currently around 20,000 to over 40,000 worldwide.
To launch Green Common Flagship Stores in strategic locations in China and Singapore.
To be a key partner to facilitate and accelerate the penetration of plant-based alternatives in Asia and beyond.
"Green Monday is one of the first movers in Asia within the rapidly growing global market for plant proteins," said Chang Sun, Managing Partner of TPG China, where he oversees TPG's investment activities in the region, including those of The Rise Fund. "Green Monday has not only developed a diverse portfolio of versatile meat alternatives, but is also Asia's largest wholesaler of plant products distributed to retail and foodservice partners."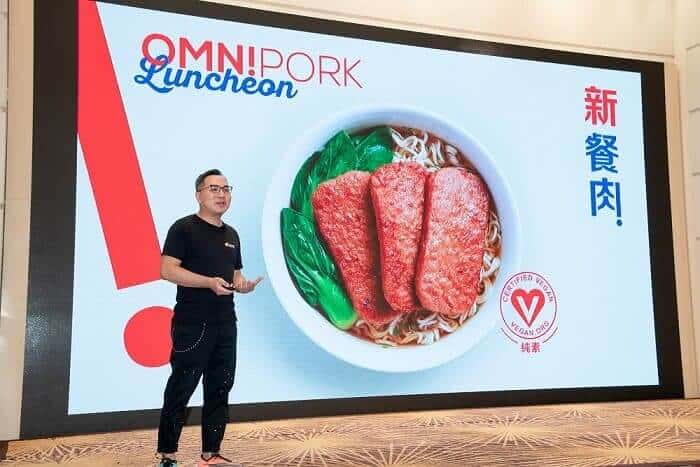 David Yeung commented: "We look forward to working with world-leading institutions and investors who share our vision and are involved in solving some of the planet's most pressing challenges such as climate change, public health and food crises not only here in Asia but also globally. With The Rise Fund from TPG, Swire Pacific and our other partners working with us, we have taken another step towards our common goals.
We believe that the economy can change society for the better. We strive to be a global catalyst for ESG and social impact, not only in the food industry, but also in the business world as a whole," said Mr. Yeung.