In support of World Ocean Day, Green Monday has partnered with restaurants and supermarkets in Hong Kong to offer OmniSeafood dishes and product discounts for a month.
Green Common, the company's online platform combining retail, distribution, and dining service with stores in Hong Kong, Shanghai, and Singapore, will also provide retail deals and dinner options.
The initiative aims to encourage consumers to cherish the oceans and protect marine life by switching to plant-based seafood.
Green Monday is the operational arm producing and distributing plant-based food products in Asia and beyond, including OmniFoods and Green Common. OmniFoods is a global plant-based food brand retailing in over 20 markets. Its Canadian-based R&D team is responsible for the company's plant-based series: OmniPork, OmniSeafood, and OmniEat.

Switching to OmniSeafood
The OmniSeafood series includes Classic Fillet, Golden Fillet, Ocean Burger, Ocean Fingers, Omni Tuna, and Omni Crab Cake.
Omni Tuna has been awarded the best vegan fish gold medal by UK's Vegan Food & Living. The Omni Golden Fillet received the Silver award in the "Monde Selection Award" in Belgium last year.
All products of the Hong Kong-based company are vegan certified, made with a proprietary blend of non-GMO soy, pea, and rice proteins. They are a source of mercury-free protein, free from cholesterol and trans fat, with no added artificial colors, MSG, hormones, antibiotics, and preservatives.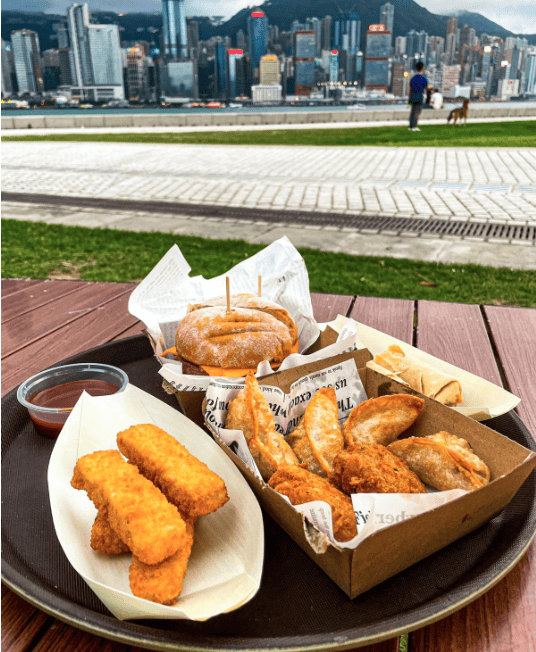 Partner restaurants offering OmniSeafood in Hong Kong are the following:
Beef & Liberty — Yum Mai Plaa Burger

Lady M —

Fish and Chips
Puppuccino's — Crab Cake

and

British Fish & Chips

Root Vegan —

Omni Tuna Spicy Mayonnaise Toast

Whiskers N Paws —

Ocean Burger

,

OMNI Tuna Sandwich,

and

Fish Finger

The Butchers Truck (West Kowloon Cultural District) —

Mini Fish and Chips

and

OMNI Crab Cake

Fulum Chinese Restaurants —

Typhoon Shelter Omni Fish
Visit Green Common for the limited seafood bundles.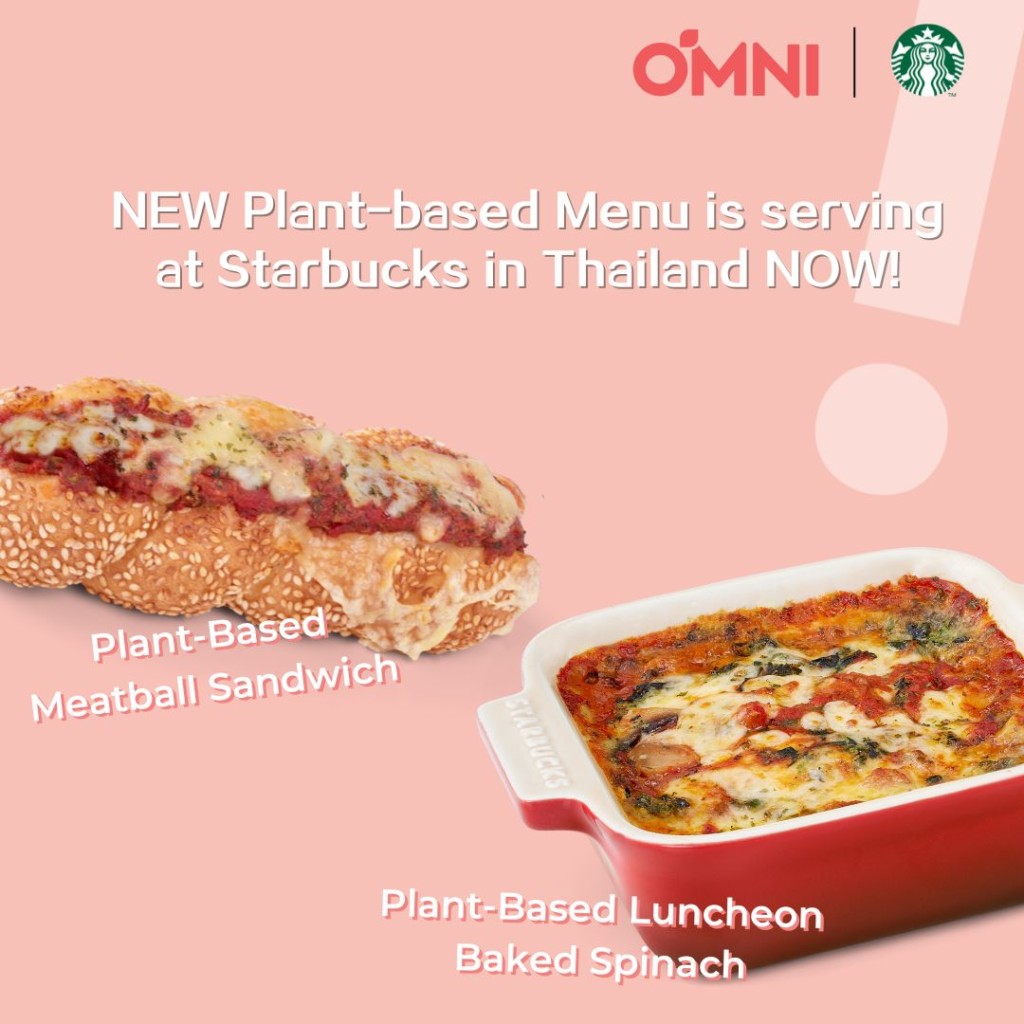 Other international Omni Launches
To celebrate its 25th anniversary, Starbucks Thailand expanded its summer menu. New plant-based dishes featuring Omni — Plant-Based Luncheon Baked Spinach and Plant-Based Meatball Sandwich — launched this week for customers looking for animal-free food.
In Australia, the award-winning Golden Fillet launched in partnership with Hunky Dory, an iconic fish & chips restaurant chain, to celebrate World Ocean Day. Hunky Dory offers two dishes made with vegan fish — Hunky Bowl and The New School.
"World Ocean Day is the perfect opportunity to remember overfishing and unsustainable fishing practices are putting our oceans at risk, and OnmiFoods is making a difference," said the company.