Green Monday this week announced a record raise of $70 million and states that this record raise is the largest of its kind in Asia. Founder David Yeung has spoken about how the funds will be invested, revealing that its brands OmniFoods and Green Common – will expand substantially across Asia, Africa, North America, and Europe.

There are plans for an incredible 20,000 new retail locations for the product lines and the company will open flagship Green Common stores in China and Singapore within six months. Additionally, there will be a strategic partnership with Cathay Pacific airlines through new key investor Swire Pacific.
Mr. Yeung stated yesterday on social media: "To many who have been asking (or eagerly waiting), we are delighted to confirm the upcoming openings of Green Common flagship restaurant & stores in Shanghai and Singapore within the next 6 months. Since our first store in 2015 in Hong Kong, Green Common is designed to be a one-stop destination to showcase many of the world's most innovative plant-based brands and products. Over the years, we are proud to partner with Beyond Meat, Califia Farms, Alpha Foods, Gardein, JUST, Daiya, Miyoko's, Heura and many more amazing future food brands.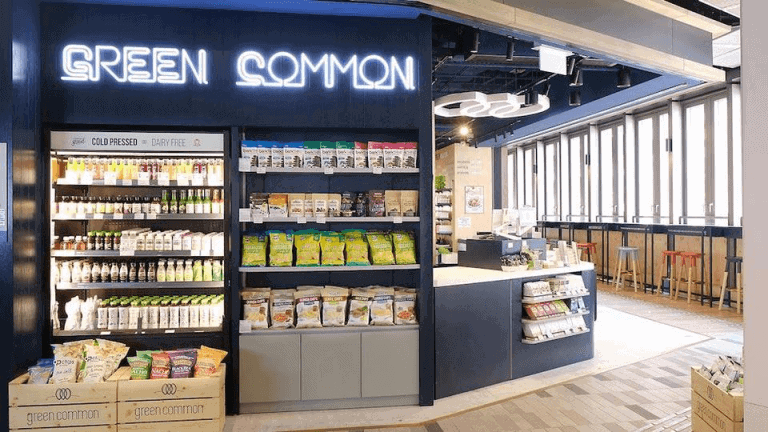 "Through spotlighting their products, along with OmniFoods, in Green Common and then distributing to various foodservice and retail channels, we build the plant-based platform that previously simply didn't exist in Asia. By raising the prominence of the entire category, we make it easy for consumers to switch by empowering them with choices! The new funding into Green Monday Holdings will allow the further expansion of Green Common across the region, along with the production and development of OmniFoods which has more Asian palette as our focus."

As reported by Tech Crunch; with the new round of funding, Green Monday receives a new strategic partner in Swire Pacific / Cathay Pacific – whose flights have already been serving Omnipork products since last October.
"Our airline Cathay Pacific has been serving OmniPork onboard and we look forward to working together further to develop new menus to suit the taste of our passengers – many of whom have a deep interest in health, wellness and environmental sustainability," commented David Cogman, Development Director, Swire Pacific. "We are also in discussion about working together on the retail front: we have a network of malls, hotels and food and beverage businesses in Hong Kong and on the Chinese mainland, as well as associated supply chain operations across the country. We are very excited about our partnership with David and Green Monday to develop new collaborations across our group companies, to make our shared vision a reality."