Online retail platform GTFO It's Vegan announces the launch of GreatFoods Research & Advisory Services to help companies in the plant-based market achieve greater levels of success. GreatFoods' solutions, combined with a team of industry experts, are designed to help food and beverage companies navigate the complexities of developing, launching, and growing plant-based products and brands.
"I am most excited about this piece of technology as nothing like this exists in the market today"
Launched in 2020, GTFO has sold more than 500K items across 50K orders from tens of thousands of customers. The company says it now maintains one of the largest proprietary databases of plant-based sales data and consumer preferences; it also boasts thousands of product reviews and social media comments from 150K Instagram followers.
According to GTFO, it spent many months planning the launch of GreatFoods Research to provide advisory services to companies operating in the increasingly competitive plant-based foods sector.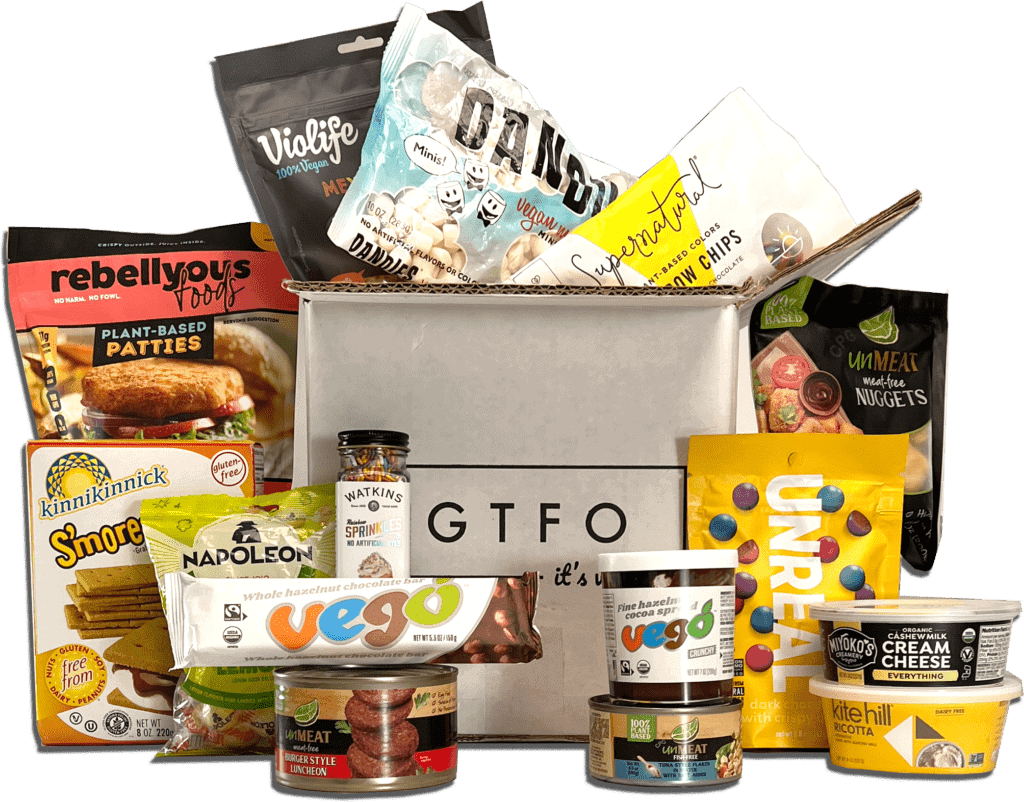 Results in 10 days
GreatFoods offers brands a full suite of services, including quantitative and qualitative market research, assistance with product innovation, testing, launch and expansion, and access to proprietary Veganalytics™️ – which provides detailed de-identified purchase trends, data, and benchmarks by category and consumer segment.
GTFO's services are also powered by an in-house-developed SaaS platform known as STAMP™️, which helps companies to rapidly obtain feedback and purchase intent on their products. Using the STAMP score, GTFO says it can advise a company on the likelihood of a product succeeding or failing in less than 10 days.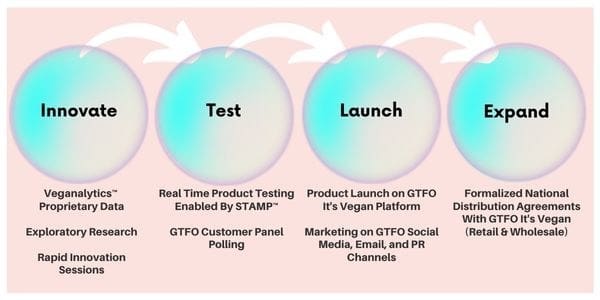 GTFO co-founder and CEO Marc Pierce states, "[I]n prior research and consulting endeavors I would have had to outsource one or all of these components; now we have the full end-to-end solution to help companies learn what it takes to succeed…or alternatively make the tough decisions to regroup or exit, saving companies and investors from misplaced investment and costly mistakes."
Real-time feedback
Prior to GTFO, Pierce ran a successful market research and consulting business for nearly 20 years. He has also held leadership positions at PriceWaterhouse Coopers and Ernst & Young, and worked in brand management at Proctor and Gamble.
To solidify GreatFood's market readiness, GTFO says it has already tested its services on over 50 new and existing companies.
"I am most excited about this piece of technology as nothing like this exists in the market today," says Pierce. "We have the ability to push out concept-stage and existing products in every box we send to our large base of customers, and obtain real-time feedback on what is most important to these customers in selecting a plant-based product together with how well the product is delivering on their expectations."